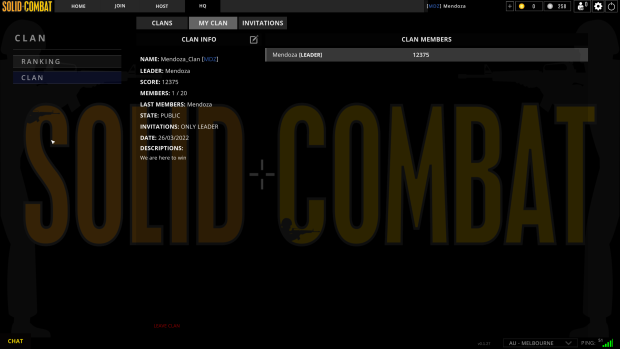 Solid Comba players can now create their own FPS clan in the online multiplayer FPS game Solid Combat. Create a clan with your friends or with other players and compete to be the best clan.
The clan system allows the clan leader to have control over the clan memberships and can invite other players to join or remove a member from the clan at any time.
When you want to start a clan you will need to spend some in-game tokens which can be earned by winning a few games. Applying to join a clan does not cost any tokens but your membership acceptance to a clan is up to the clan leader.
This feature adds an extra element of competition and engagement to the multiplayer shooter game by allowing players to compete to make their clan the best clan.
Players can find the clan options in the HQ section of the main menu and joining or starting a clan is a simple and fast process.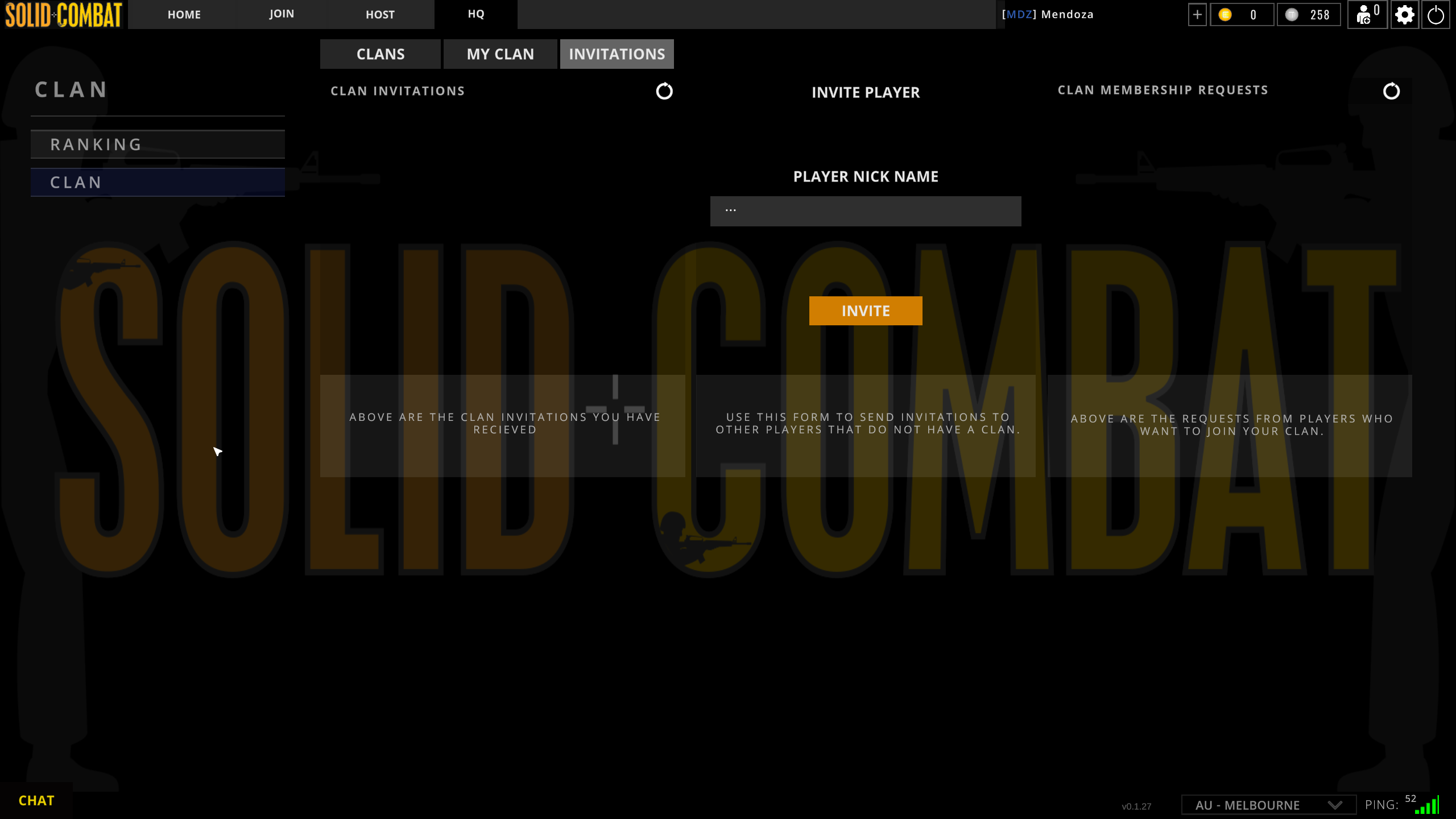 You can get more information on the game and download it from indieDB at Indiedb.com