After 6 months, 10,000 lines of new code and 100s of MB of new art and audio, the new Kickstarter is now live! There's even a playable demo!
This time six months ago, I decided to completely revamp Sol Trader's code and gameplay, and spent several months completely overhauling the game. Every line of code in the current build of the game is six months old or less. I've focused on the fundamentals of the gameplay - the interactions between you and your family and friends - and dramatically improved the code architecture and visual of the game.


The result is a playable demo which shows off the vision for the game for the first time. Every interaction - buying and selling goods, accepting missions, gathering information, hiring ships - is done through people who can potentially become your friends, allies or enemies. Every decision you make and action you take will have an ripple effect on the people you interact with, causing consequences that you must live with long term.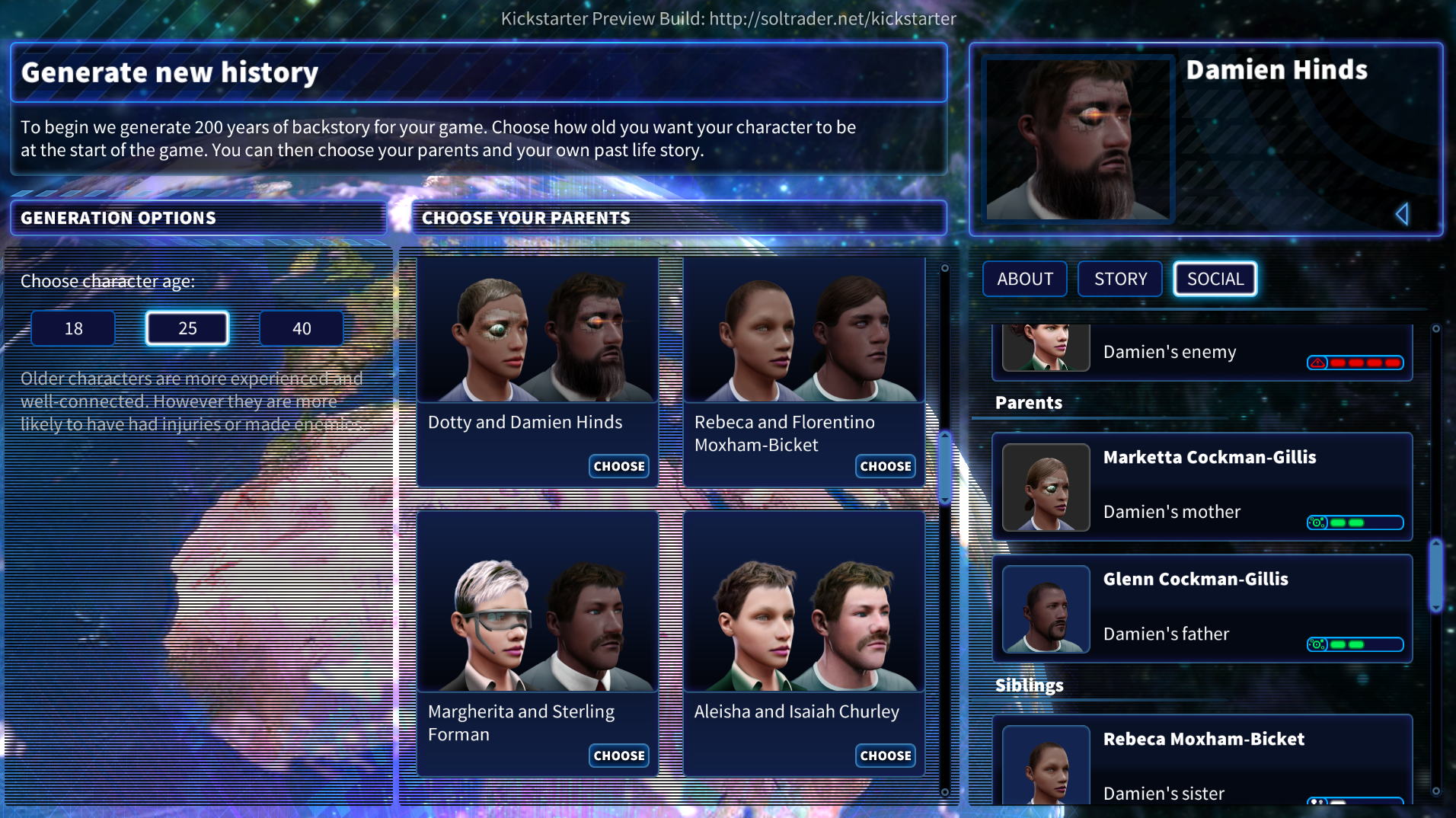 Please do check out the new Kickstarter, back it if you feel able to, and share it with your friends. Let's do this!