Winter... Such a great time: Holidays, New Year, presents, snow... and cats! Cats are always great, in any time of year, aren't they?
The big snow cloud is here! Snowdrifts are everywhere, our garden is full of snow, I can't even see cats in it! We need to save poor animals trapped in these snow labyrinths. Hurry up! Grab your pickaxes and shovels! Let's save the cats from the snow disaster!
SnowCats 2014 is all about, well, snow and cats. Your mission is to free five famous Internet cats (starring Grumpy Cat, Maru, Keyboard Cat and others) from the snow labyrinth they trapped in by putting them in boxes (because cats LOVE boxes). It seems to be a piece of cake at first, but it's not so easy when you realize that it's actually winter outside and after few steps snow falls from the sky and makes your rescue mission MUCH more difficult.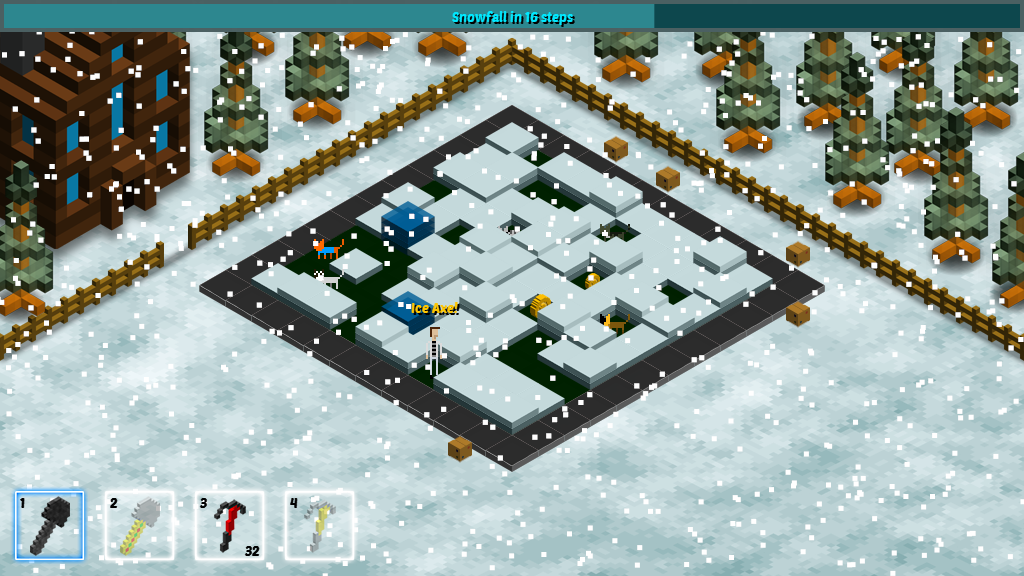 Game is available to play online for free on itch.io.