presents you...


CP:Incursion is looking for artists to come and work on our newest level, Streets!
____________________________________________
Name: Streets
Status: In progress
Location: Munich (Central) - Germany
Scenario:
Intelligence has reported a group of well trained Mercenary's have been hired to do a bombing attack in Central Munich. Special Forces are called in to dispose of this threat.

- Plant the bomb in one of two locations and withhold attacks from the Special Forces until detonation.

- Avoid allowing the Mercenary's to plant the bomb at all costs. Should they be successful, defuse the bomb and prevent the slaughter of innocent people. Or eliminate all enemy's before the bomb is planted.
____________________________________________
About
Streets is currently in development by our level designer Jonathan Gorr. He is making excellent progress since he joined our team 6 months ago and has been working like a machine. The Level is coming along brilliantly, giving us a positive boost and the community a brand new map soon!
The modelling and texturing process is supervised by 2 art directors. They are both very experienced and give useful feedback and tips throughout production. We are now at a point in time where we need more dedicated environment artists to help with asset and scene creation.
The level is located in Central Munich and the architecture ranges from historical to modern dwellings, creating a striking and stunning atmosphere.
______________________________
W.I.P (lighting e.t.c. not final !)
Corridor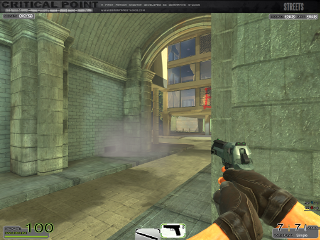 German Building
Beer Garden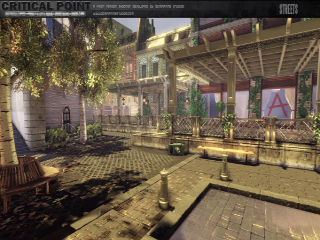 Trashcan & tree bench Textures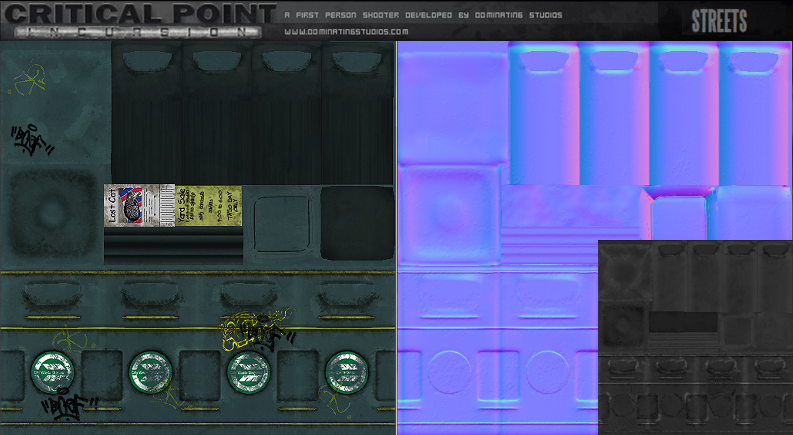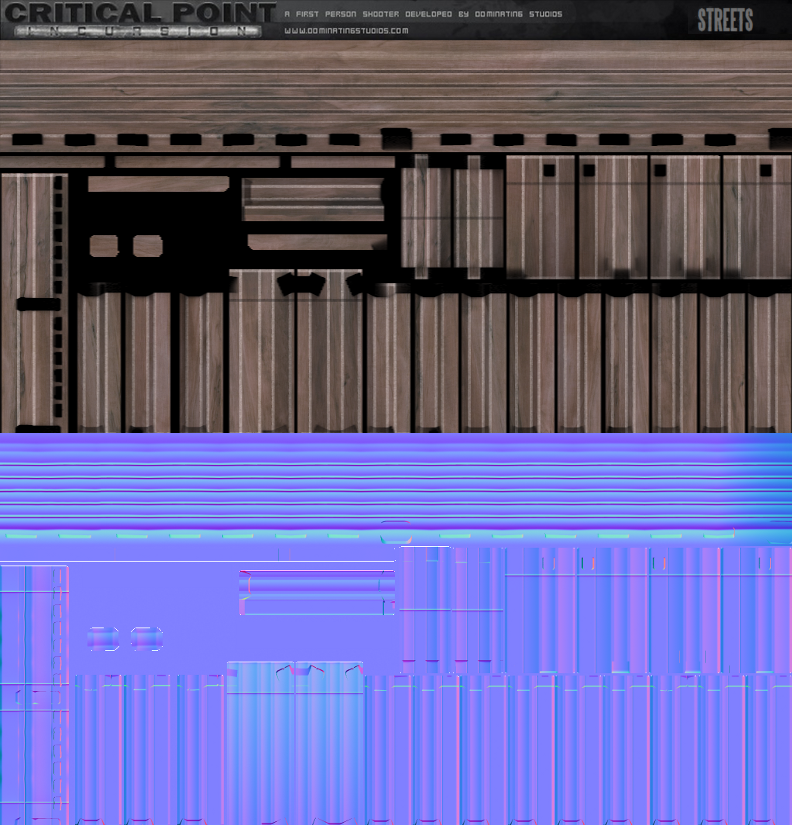 You must be able to create UV map models, produce high polygon versions of objects
and bake normal maps, be able to create diffuse and specular maps and be able to texture.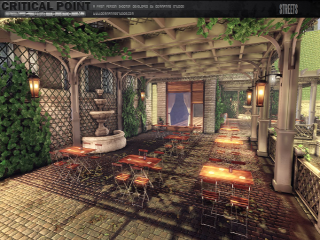 CP-Bodyshop
Bus stop & H&K 121 by Ben "Luchador" Colclough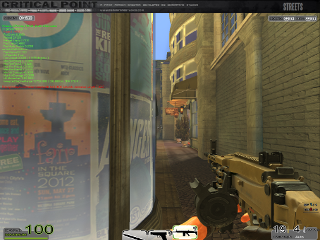 This is our debut release of our heavy HK121 machine gun! We will be showcasing more of this to you soon.
Got the talent? what to join our international team and help finish Streets ?
Come visit us at our home page and click APPLY to join Criticalpointgame.com
Your CPi Team