Hello!
I know it's been awhile since I've done a proper update. Part of that is losing momentum. But fear not, Four Realms is still in development and momentum is picking back up!
New Animations
A lot of time has been spent working on animations. It's a bit time consuming and a tad frustrating because forward momentum feels small. But when they come in, they definitely have a subtle yet strong effect on presentation. Right now I'm sitting at about 25% of the animation rework done.

HUD Improvements
I took this week to do some not animation related work. This time I focused on two things. Improved health bars and a minimap.
The health bars now no longer pop around and are shown in chunks. I love the chunks! Seriously, they really make it easier to see how much damage was done. I'll probably use them for all games in the future.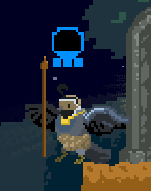 The minimap was a much requested feature from the first demo. It's taken some finagling, but I think I've got it working pretty well. It does an excellent job presenting the layout.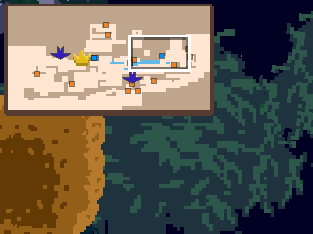 The Future
So when can you expect more awesome stuff for Four Realms? Right now I'm planning a major new demo release in about four months. Yes, I could do some smaller ones incrementally, but I feel it will work better if there is one release with all the new animations and that is my current estimate. This will give me a chance to really polish it up and knock your socks off. It's gonna look good!
After that I'm going to do some more regular updates as I work towards Beta and final release.
Thanks for reading! All questions and suggestions are welcome!
-Del