It's been a while since I updated Indie DB news on Slime City, I apologize! This will be a couple months worth of development updates.
Since my last update we've added roads; a pretty obvious necessity for your prissy, mud-hating citizens.
Roads will be placed using a paint brush method, so you don't have to place each one individually. We're still debating the final benefits of roads, but it's likely that your buildings simply won't function without a road on one side. Certain structures, like parks, will probably be exempt from this.
Next up we added your first two 2x2 tile 'large' buildings; the 'Tower of Cash' and the 'Pagoda'. These are both the pinnacle structures for commercial and park class buildings. Both also come with people, imagine that! People in Slime City will all be 2D billboarded sprites. They will flip sprite sheets when the camera rotates to a new 90 degree position.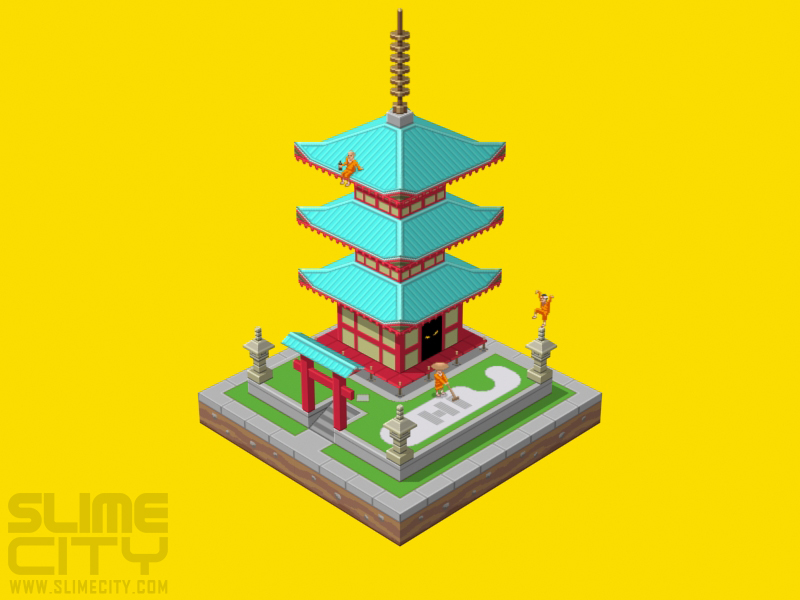 Next we took a shot at some basic building menu UI. This shows how you'll access and select specific buildings. As you progress in unlocking new building, your building window will grow and may include sub-categories.
I wanted to add a little character to the UI experience. So I made the gate-keeper of your menu roll-out an irate robot/building, cause who doesn't like those? Actually, I'm not sure if he's irate or just easily surprised. You be the judge!
Lastly, I just finished animating some of the citizens of your yet unrealized utopia. See them run/saunter in horror from an off-screen slime front.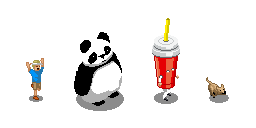 I hope everyone is awesome! Thanks for reading through all this!
You can keep up with the game's progress here: www.facebook.com/slimecity
We also post on our "weekly" blog at: www.blackjacketgames.com
Have a great weekend!
- Weston
Black Jacket Games