In early Celebration of Slenderman's Army 1st Birthday we've released the much needed update to the game! Nearly all of the bugs have been fixed and we have also added a few little extras just to say thankyou for continuing to play Slenderman's Army long after it's release.
It was a beautiful shock to see that it is still getting a good amount of let's plays on youtube, when we believed that people had lost faith in the game due to it's buggy and somewhat frustrating nature.
Albeit, it's still going to day and after months of hunting around trying to find a way of fixing it, we thankfully found a coder who could help fix up the errors that were beyond us! The biggest error we faced during the time when we were "offline" from the game was an intro scene error in which people couldn't actually get PASSED the intro, due to a cache error (which meant that although all the other errors were fixed, it was sadly un-releasable)
Alongside the 8/8 Page glitch that had occured, our scripter has added a page amount to the game so that people can see how many pages they have by pausing the game, as well as fixing the invisible menu item issue that sometimes appears: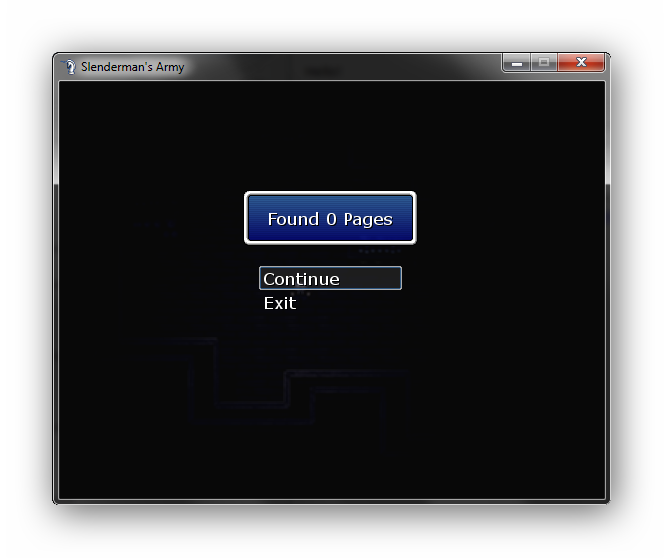 This addition makes like so much easier, and also means you know how many pages you have before you die!
Also, the batteries are now in easier to spot places, here's your first one: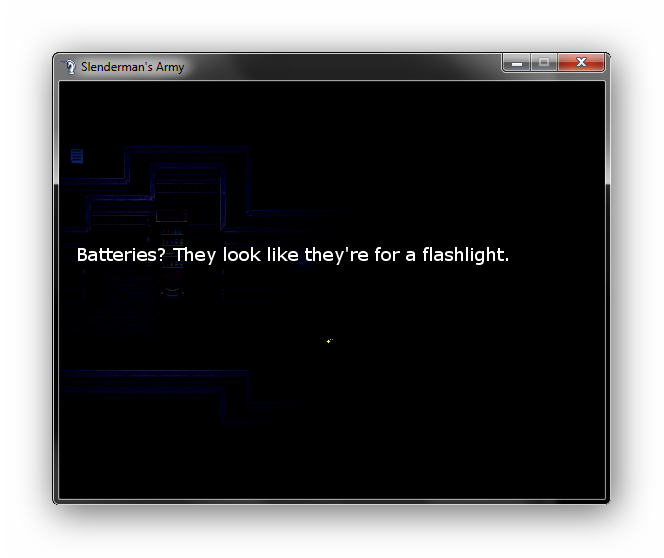 Alongside this there are many little tweaks that we've made, including adding a few more page spawn points, to add more re-playability to the game, as in the first two rooms there originally were only 2 spawn points, now there are 4! Just to add a bit more to the game.
So far we've decided not to continue with the Expansion pack, this is so that we can concentrate on developing better games with a more original storyline.
Please note. that if you have already downloaded the update, then you will need to re-download the update, as there was a small problem with the Page Spawn in the previous version of 4.0. so PLEASE ensure you've updated to the latest version before playing!
and finally, I'd also like to present to you guys the ability to use the Slenderman's Army OST in your own projects, or to listen to at your leisure, as they have been released for free public use:
enjoy!
SMC Games