Hi there,
Thank you for all the positive feedback about the last update, any feedback we get makes us driven to make the game better.
Today we are confirming that the game will have story mode.
Here is a screenshot: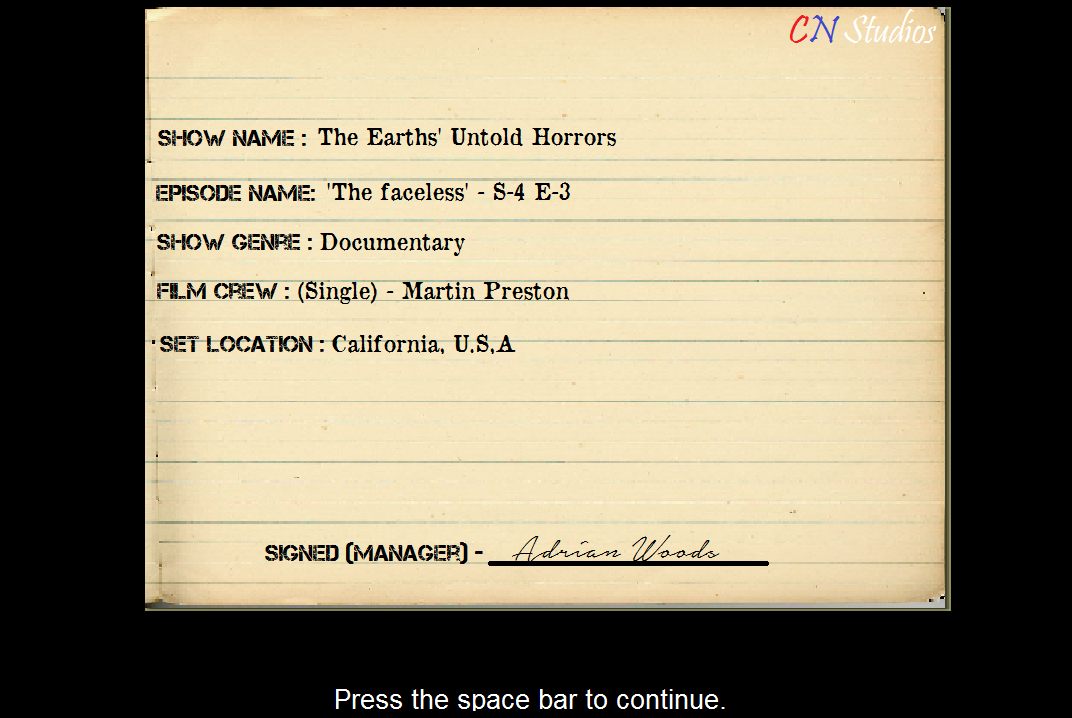 We cannot yet announce a release date for the next update.
Characters
We are currently working on the story, here are the three characters so far:
Martin Preston - Martin is a documentary creator. He is in his late 30s. He is making a documentary in the series 'The Earths' Untold Horrors'. He currently works for C.N Studios.
Adrian Woods - Martins' boss, Adrian Woods is a farmer turned director, Martin and Adrian are good friends and worked with each other on different projects.
Frank Conway - Frank is an former police officer, he worked on the Slender disappearances in the 1980s. Martin must recover the police files regarding the disappearances.
Jobs
We are currently recruiting for a voice actor for Martin Preston. If you want to be part of the game click here - Indiedb.com
Achievements
We are leaving it up to you whether to have in game achievements or not, vote here - Strawpoll.me
As you may have seen, we are now on Patreon, here is the link: Patreon.com
Gameplay
---
That's it for this update, sorry we haven't uploaded screenshots that much. Thank you to everyone who played the latest update, also thanks to those who made a video on it.
CliffTheDev