The version 0.0.3 build of Slay the Beast is now available for download.
New Features and Fixes in this build:
Made Demon spit attack slightly faster
Added Dash / Air-Dash ability to Knight
Fixed bug where demon could get stuck in a waiting-to-respawn state
Fixed animations and particles persisting between rounds
Added Slash Projectile when Knight attacks with full HP
Made life bars dual-layered so it's easier to see recent damage inflicted
Fixed intermittent boot crash
Slay the Beast is a versus fighting game where one player controls a huge boss-level monster. While the other player controls a puny (but respawning) hero.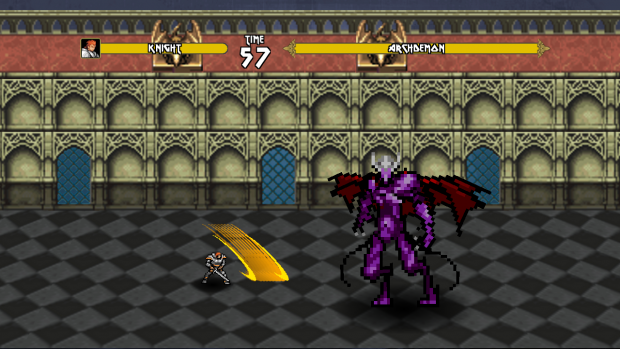 This is an early PRE-ALPHA version of the game. This means that it is very far from feature complete. It is not representative of the final product. As development continues, this game will continue to be updated and have new features added regularly.

This version of Slay the Beast is for 2 players to compete in a 2-round match between a heroic Knight and a powerful Archdemon.