The next update in our upcoming title Slave RPG is out now and features explorable dungeons, improved AI, an expanded main world, and test.
Main Changes:
added dungeons that the player can explore to gain loot
improved AI
expanded main world
reworked inventory

Minor Changes:
farming mini-game
added steam support
added a total progress checker
Dungeons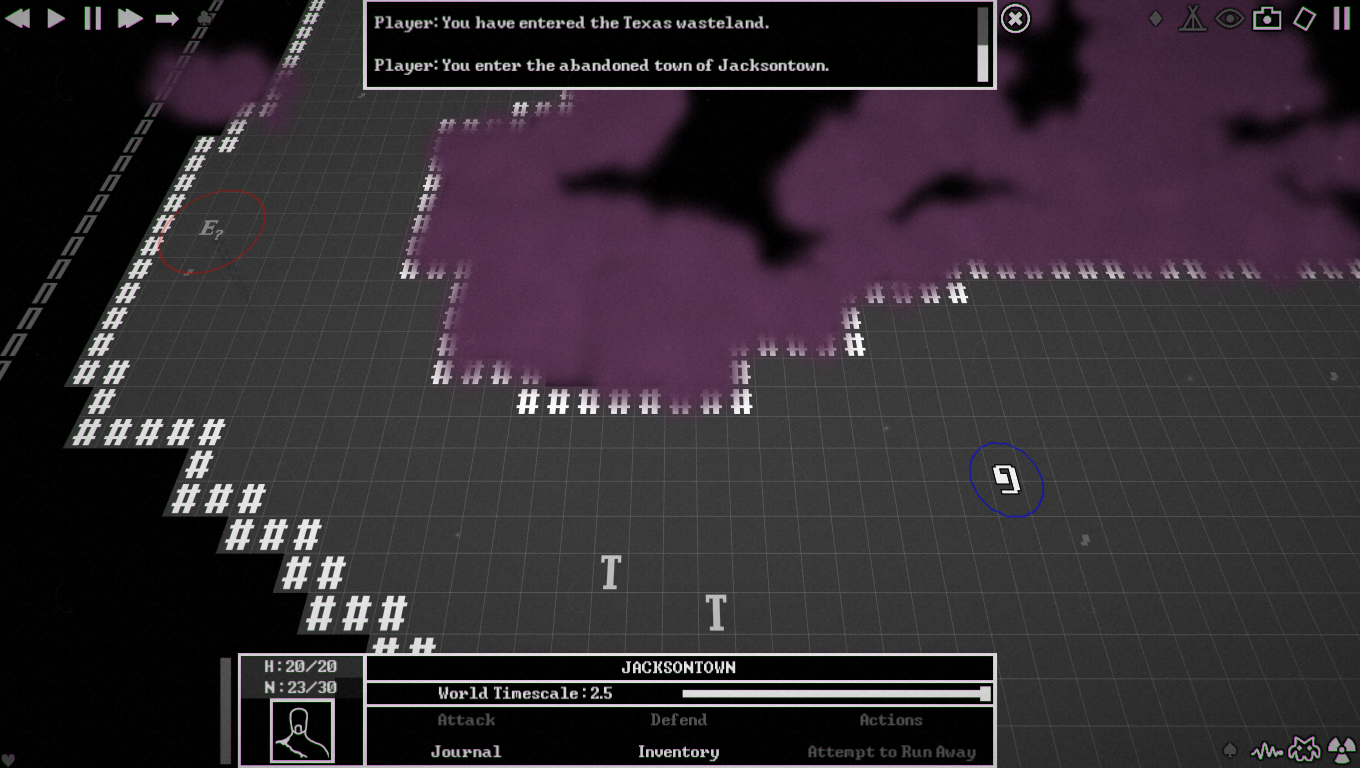 I'll take video game tropes for 400 please. The answer is: A feature that we have been working on for a little bit now, no traditional role playing game is complete without these. What is a dungeon? Correct! We finally have added working dungeons into the game with randomized enemies and loot that recycle on a weekly basis. Finally, we know.
Improved AI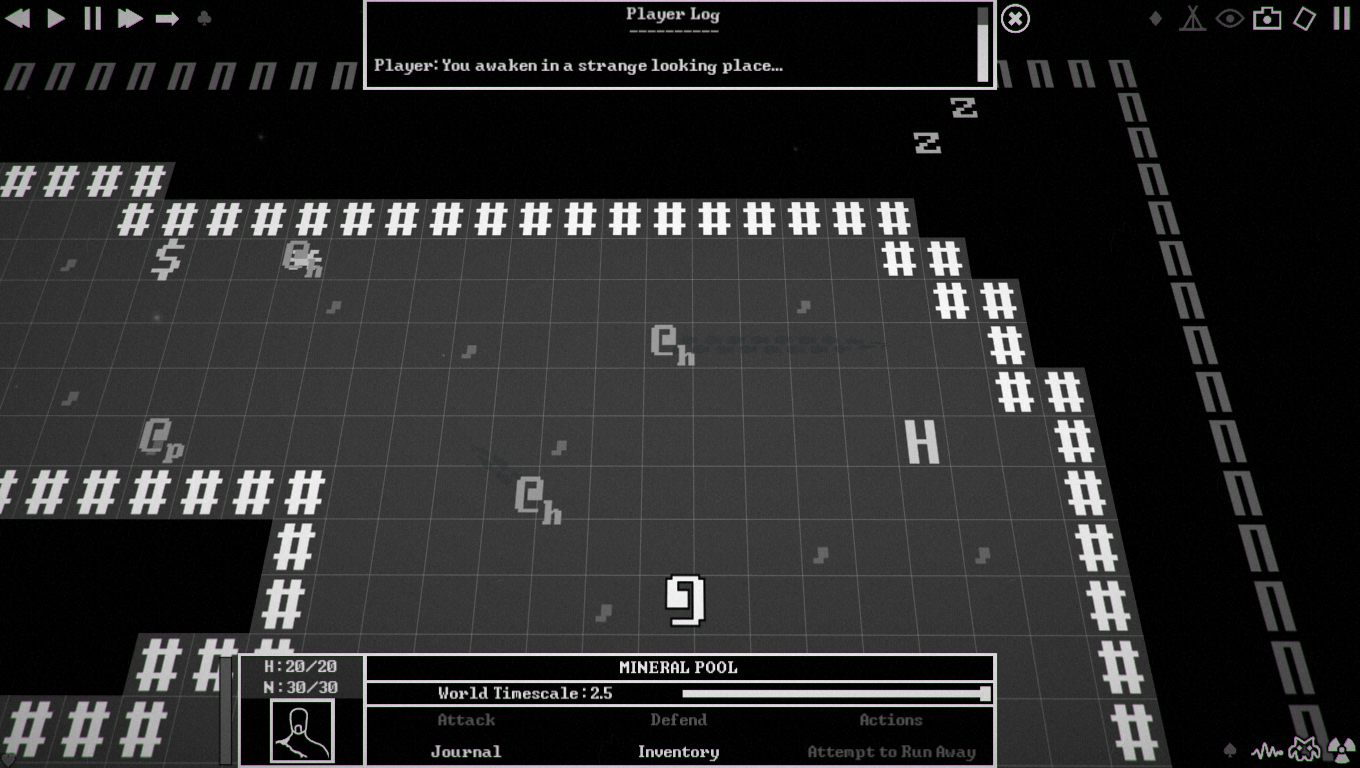 We aren't creating the next ThinkDeep here, but the AI in the game so far has been pretty basic. With this update, NPCs will now ignore the player if they hold them up for too long, and enemies in combat will more realistically run away from the player instead of running to specific points on the map.
Expanded Main World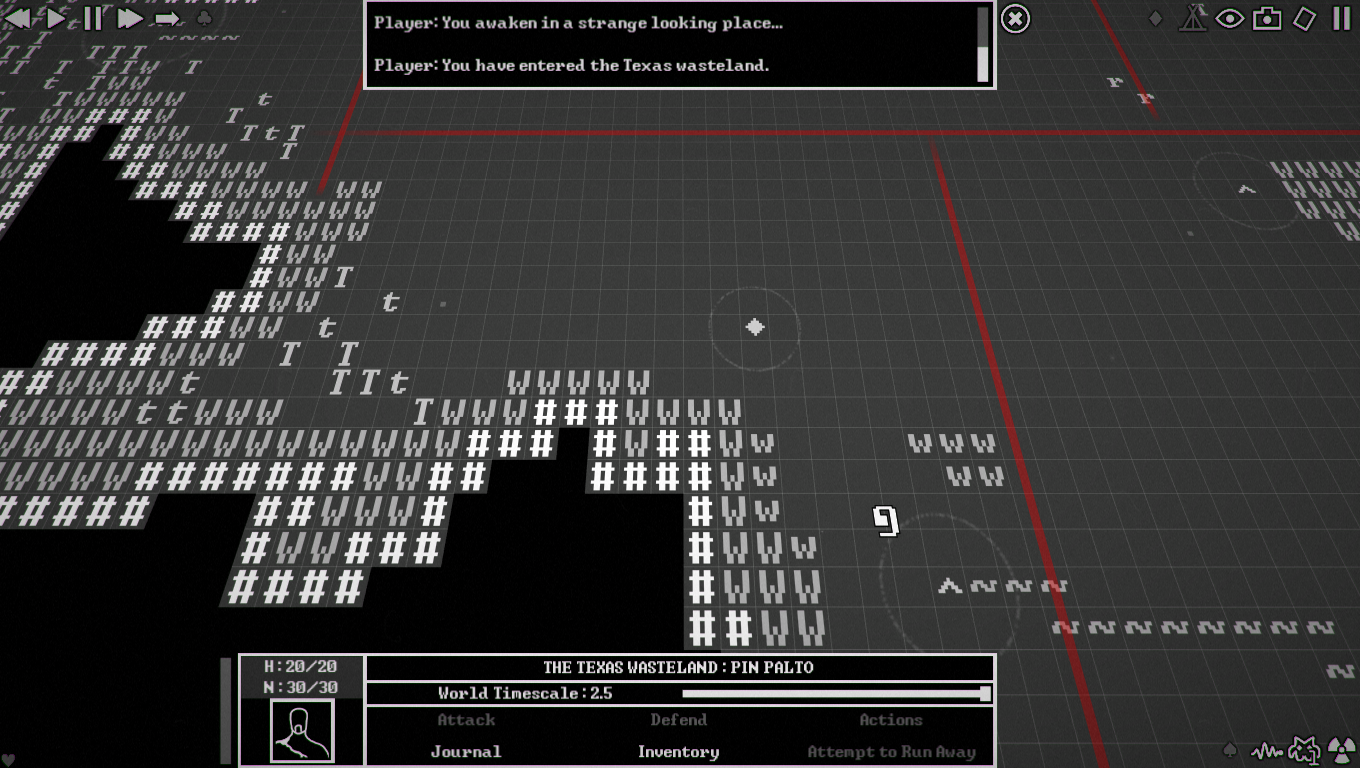 On top of having dungeons be added in this update, the main game world itself has been expanded on. Historic Markers have finally been added that add both real life historic events into the game as well as a few secondary stories. The Mid-Texas district has also been given the addition of real life county borders to help navigate a bit easier.
Reworked Inventory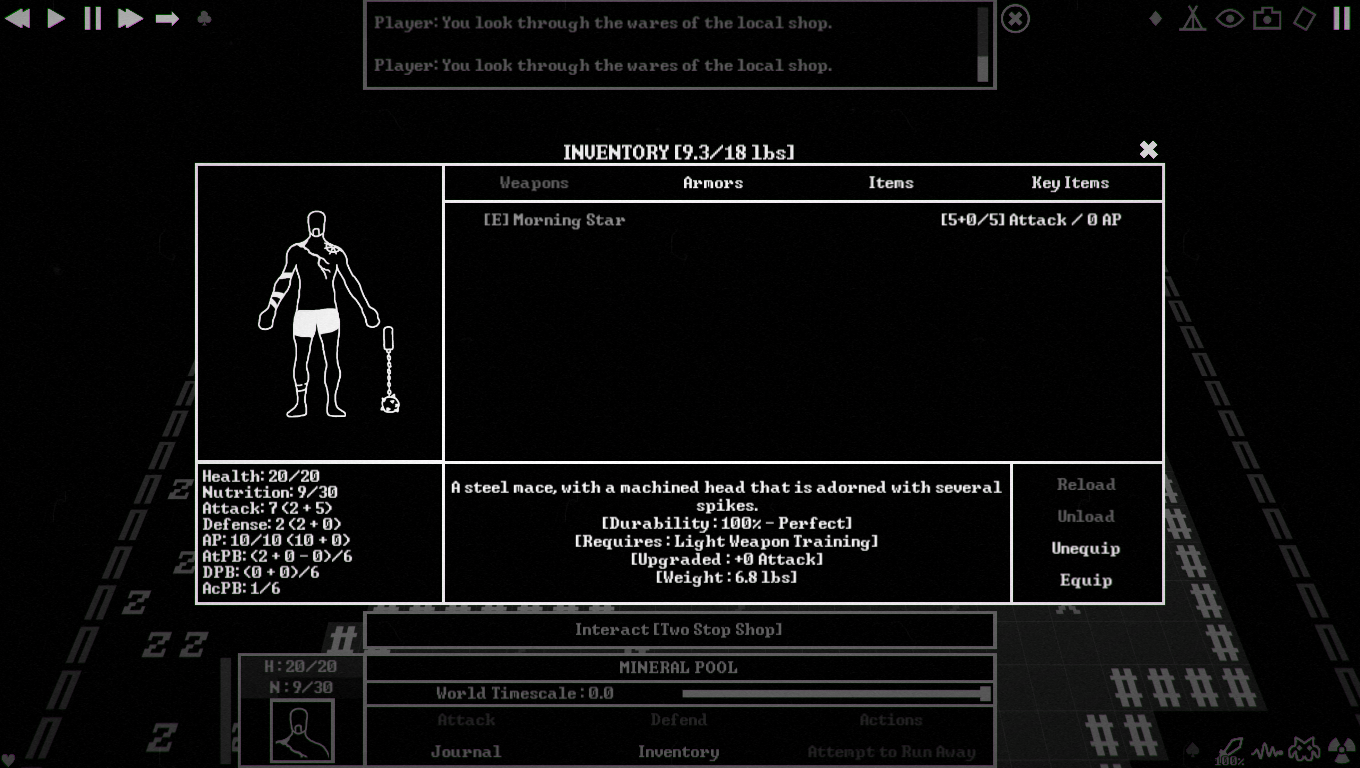 The slot based inventory has been a bit of an issue for a little while now, so we have replaced it with a weight based inventory system that overall feels a lot nicer. Now the amount a player can carry is determined by Endurance, and all items have a new weight value assigned to them. Equipping and discarding items has also been made a lot more manageable, by now being able to discard items as well as discard weapons/armors without having to equip them first.
Additional Changes, Before Release, and Shareware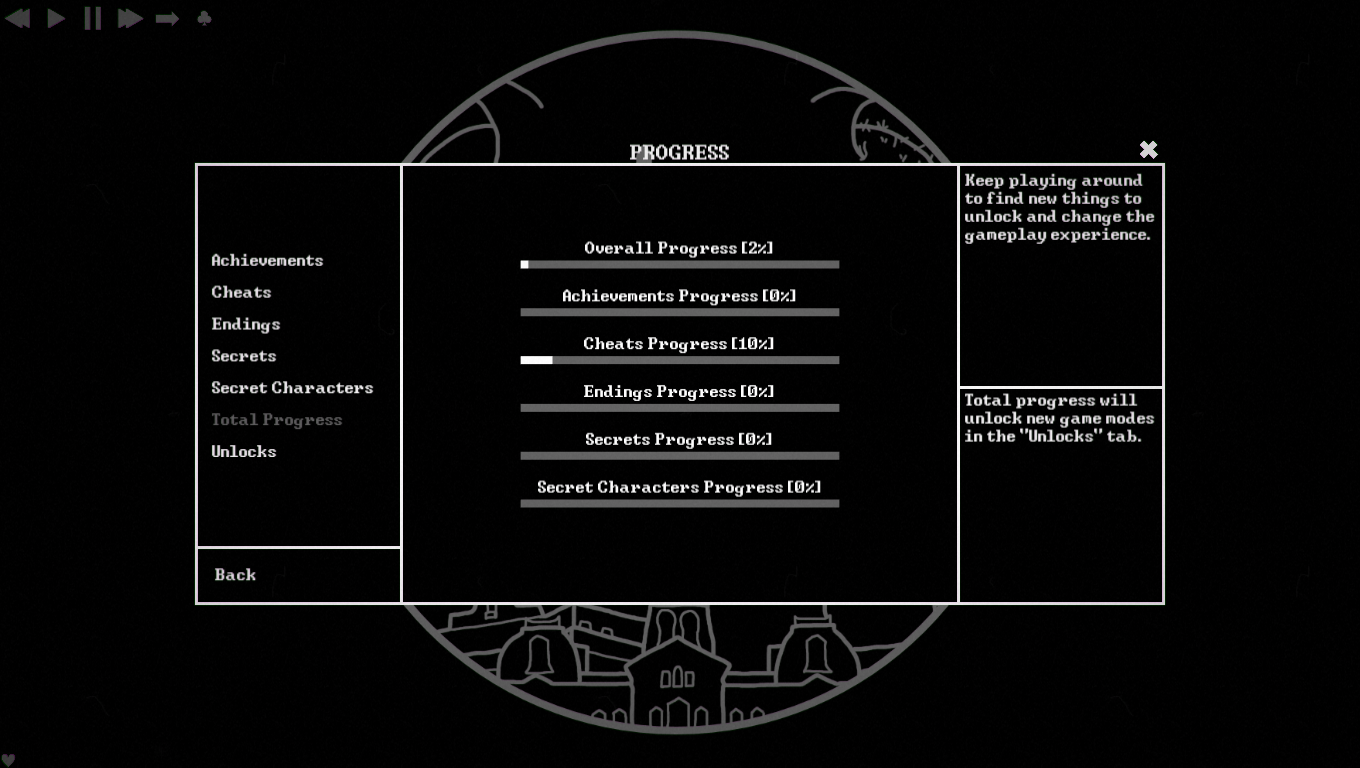 Of course we have done some other things as well, which range from the addition of working steam support, a new shareware version of the game, additional game modes that can be unlocked via a new progress tracking menu, and the start of a new mini-game/other interactions. We are coming up close on release with less than a month left of development time and it has been smooth sailing so far. Before release a few additional changes will be made to existing mechanics, and a few more mechanics which haven't been finished yet will be added. The shareware version will continue to be updated with the main game and will receive an additional update in a month when 1.0 goes public.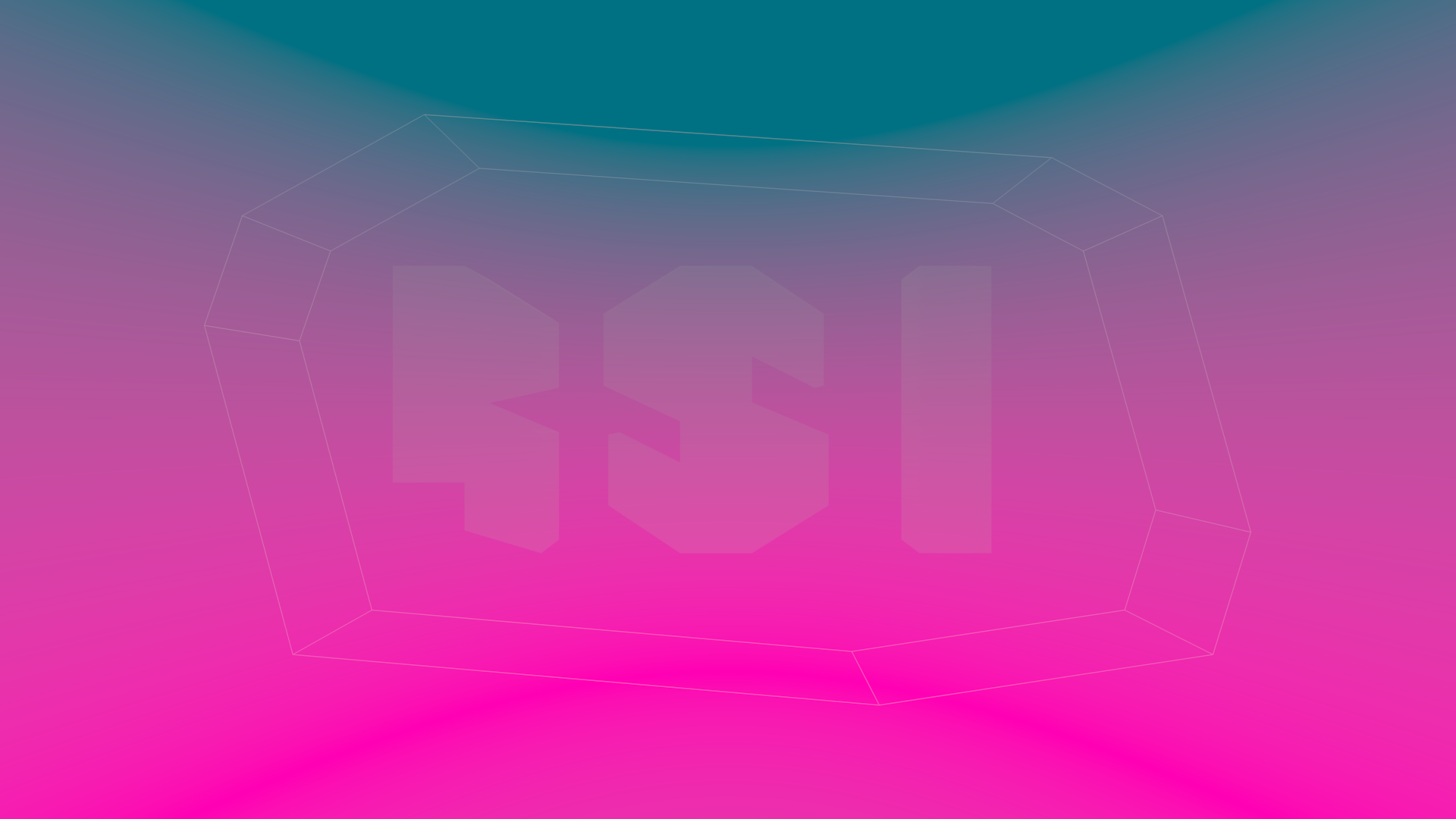 Thank you all yet again for seeing us into the release of the game, hopefully the next update we post will be in a month from now for the 1.0 release. We wish you all the best and have a great day.