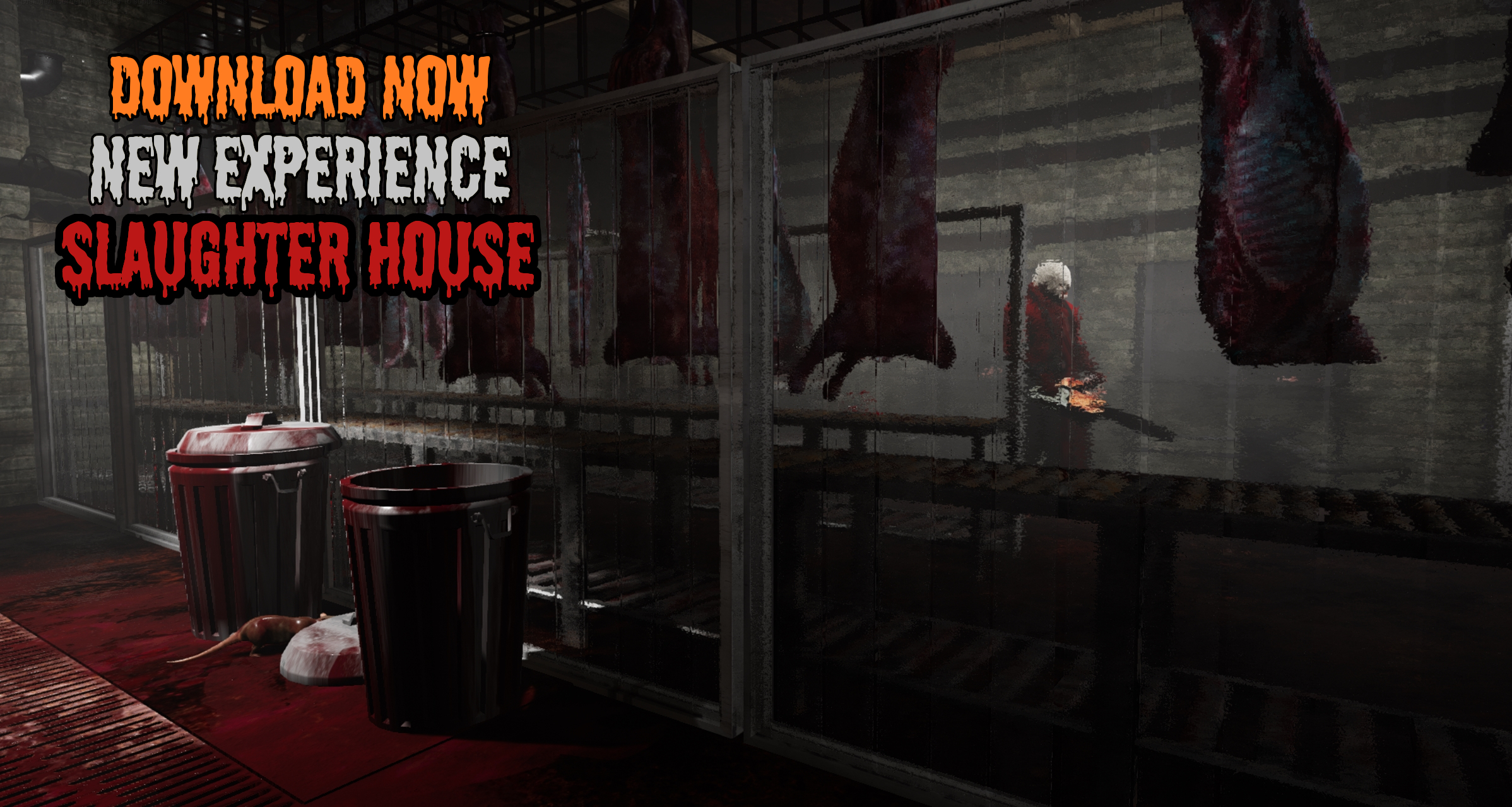 Click here for more info on the game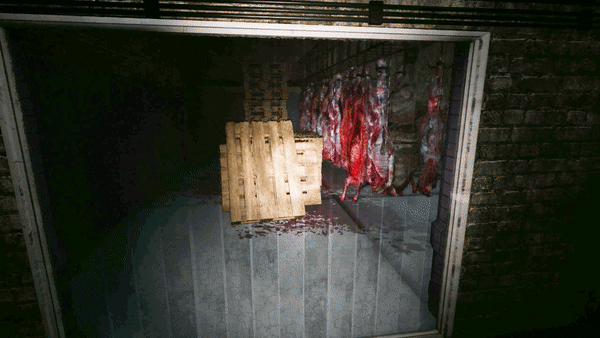 We have been working for months creating this new horror experience. This content is a continuation of the Barn map avaliable in the game. The map is in a different location and has tighter areas so the horror is amped up. Slaughter house is the perfect environment for these butchers, see if you can find a way to escapse these crazies.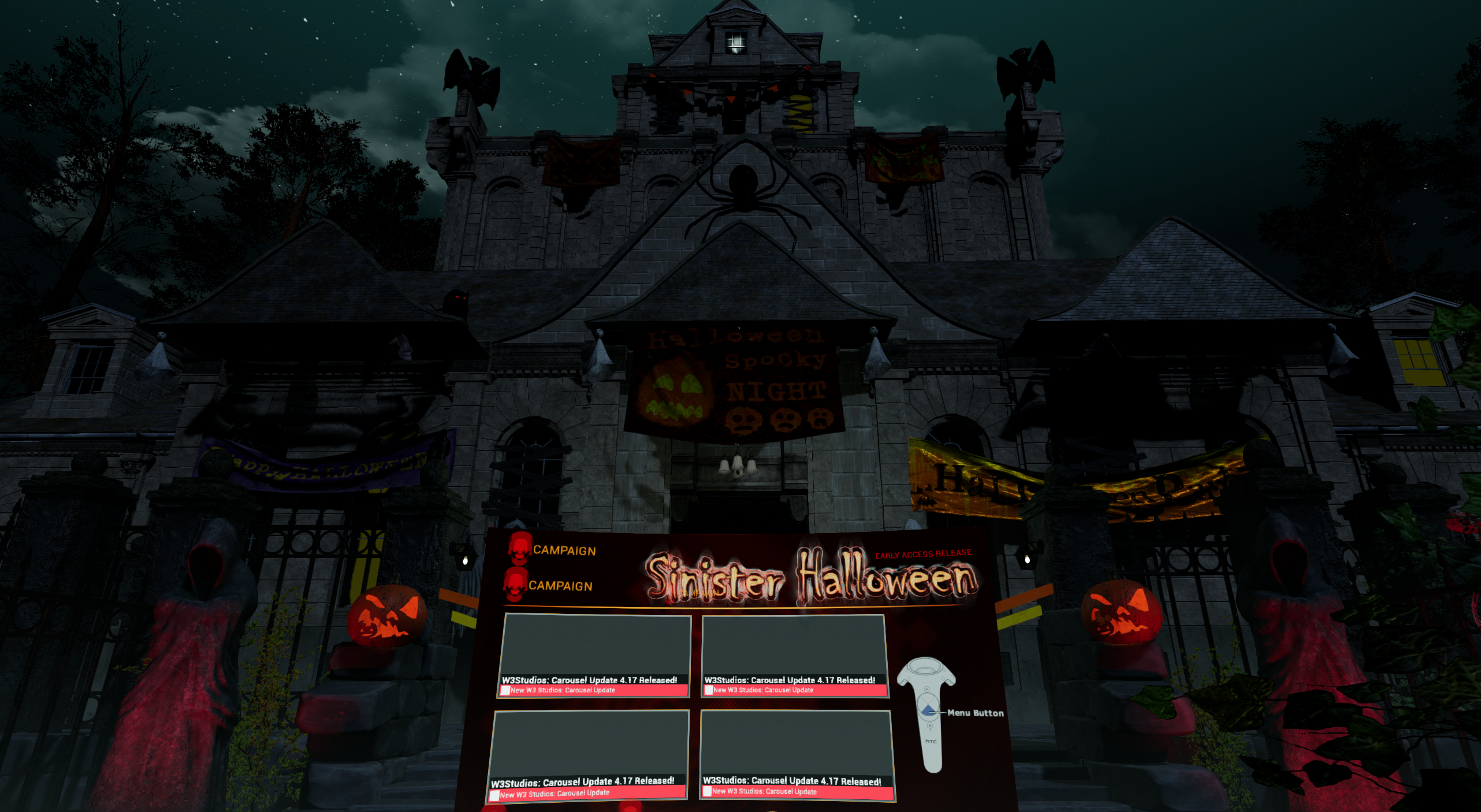 Here is the new menu map for our game, 100% more interesting, with alot of halloween characters in the background, great feel for a halloween game.