Here comes another one of these development log entries. We've been posting some updates on IndieDB so you might have seen some screenshots. However, if you don't here is a recap of what's been happening at Kendanware and in particular regarding Skylimit Tycoon over the last couple of weeks.
Mod Editor
First of all we've spent a good few hours working on the mod editor, this is the tool which will help us build the actual game play and provide a means for anyone else to create mods for the game later on. We've now successfully managed to create our first "multi-model" item by only using the editor, without manually editing the source files (JSON). The item in question is an indoor plant in a plant pot.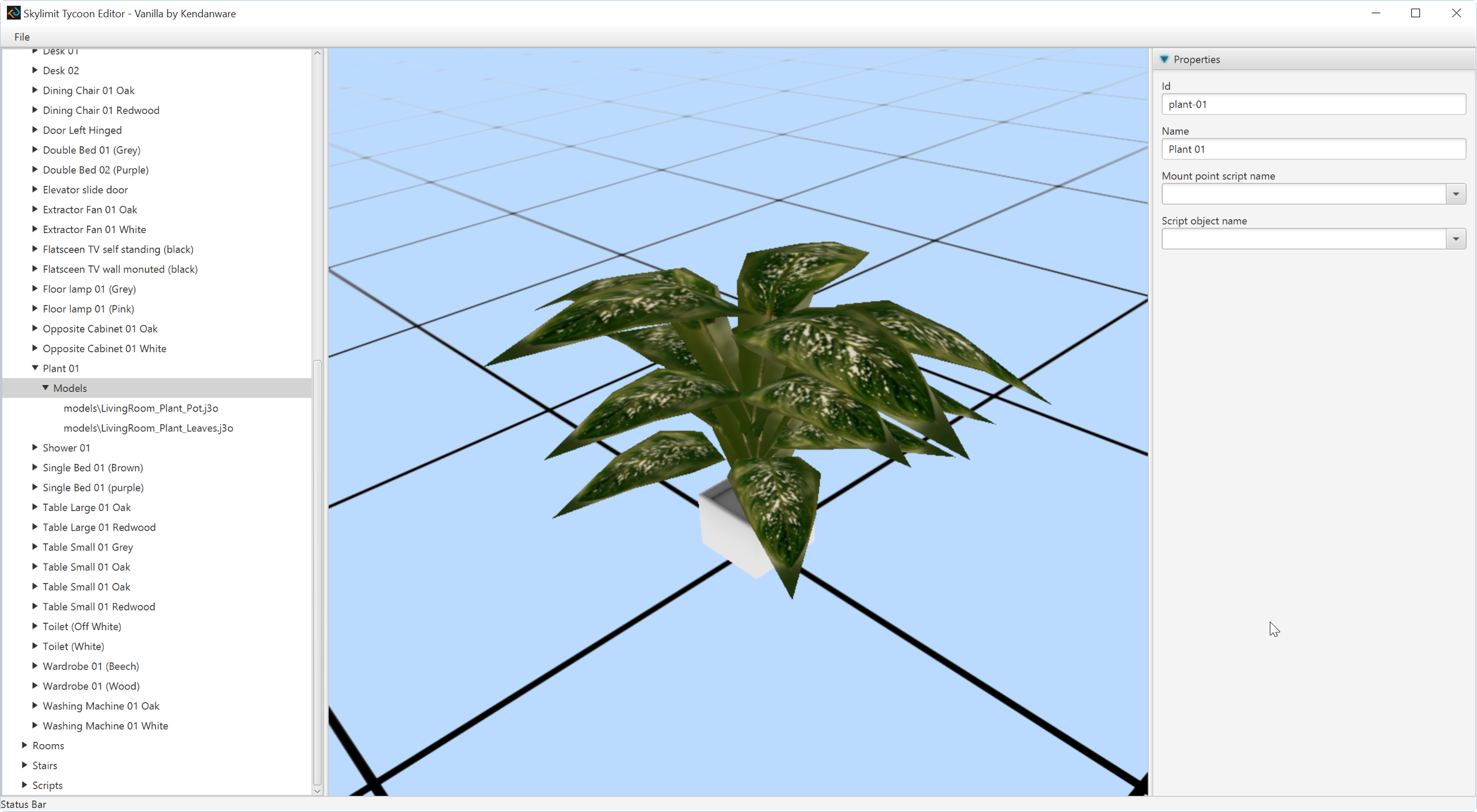 Items are the key building blocks of a mod. We don't allow placement of pure models in rooms or on the map but rather have it go through an item definition. An item can be anything from just a single model such as a table to a group of models like a table and chairs positioned in a certain way. Items are then placeable and can be placed in a room or on the map and there will also be a special category of items which we'll call "Placeable Items" which are items the player will be able to purchase and place in the lobby of their building or outside the building to personalize the look and feel of what they are building. More on those later on.
Escalators
Another big thing we've managed to deliver over the last couple of weeks is the escalator. We spent a few hours on producing a placeholder model with some simple animations for us in order to test placement on a floor as well as see the animations running. Escalators can now be placed and direction can be set to either "up", "down" or "offline".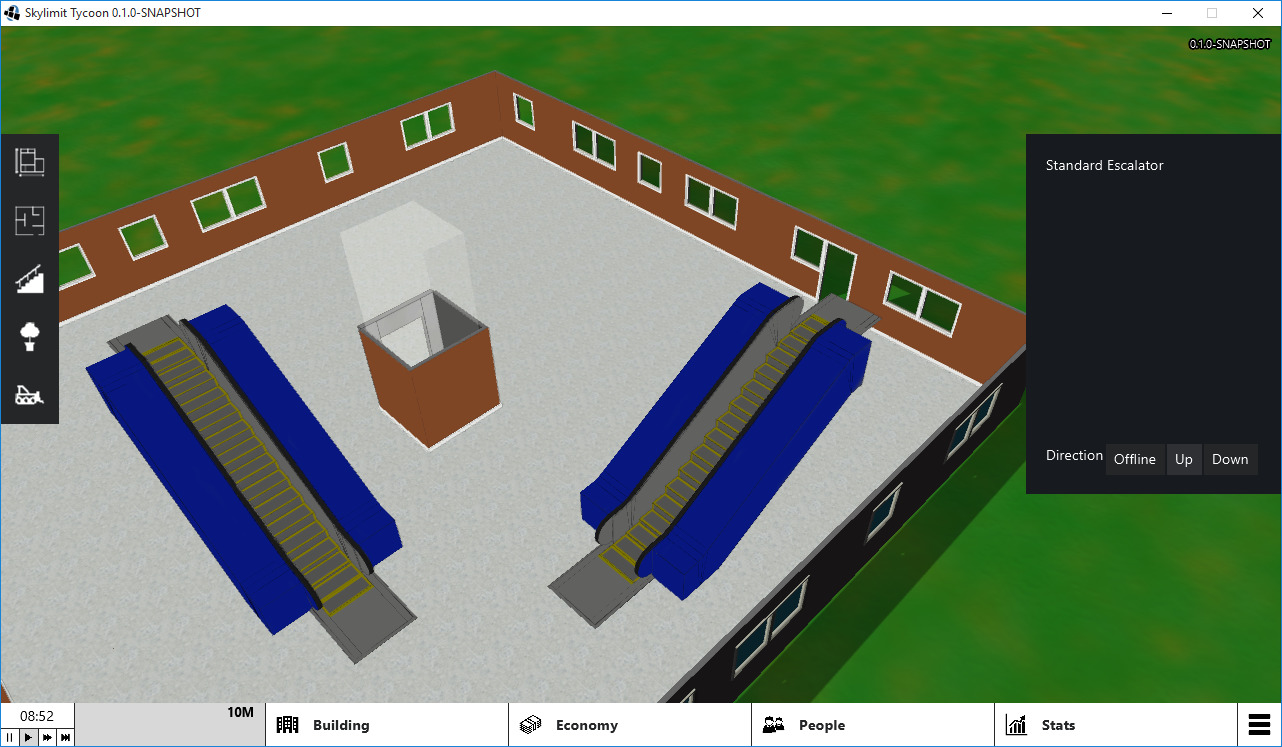 Here you can see a couple of escalators and some placeholder interface for controlling the direction.
Lighting
Now this is a rather big one as it sort of changes the look of the game, for the better, of course. We've added the ability to define where lights should go in a room and how strong these lights should be. The result is a much nicer look and feel of the game. There is not much else to say about this really other than enjoy the screenshots.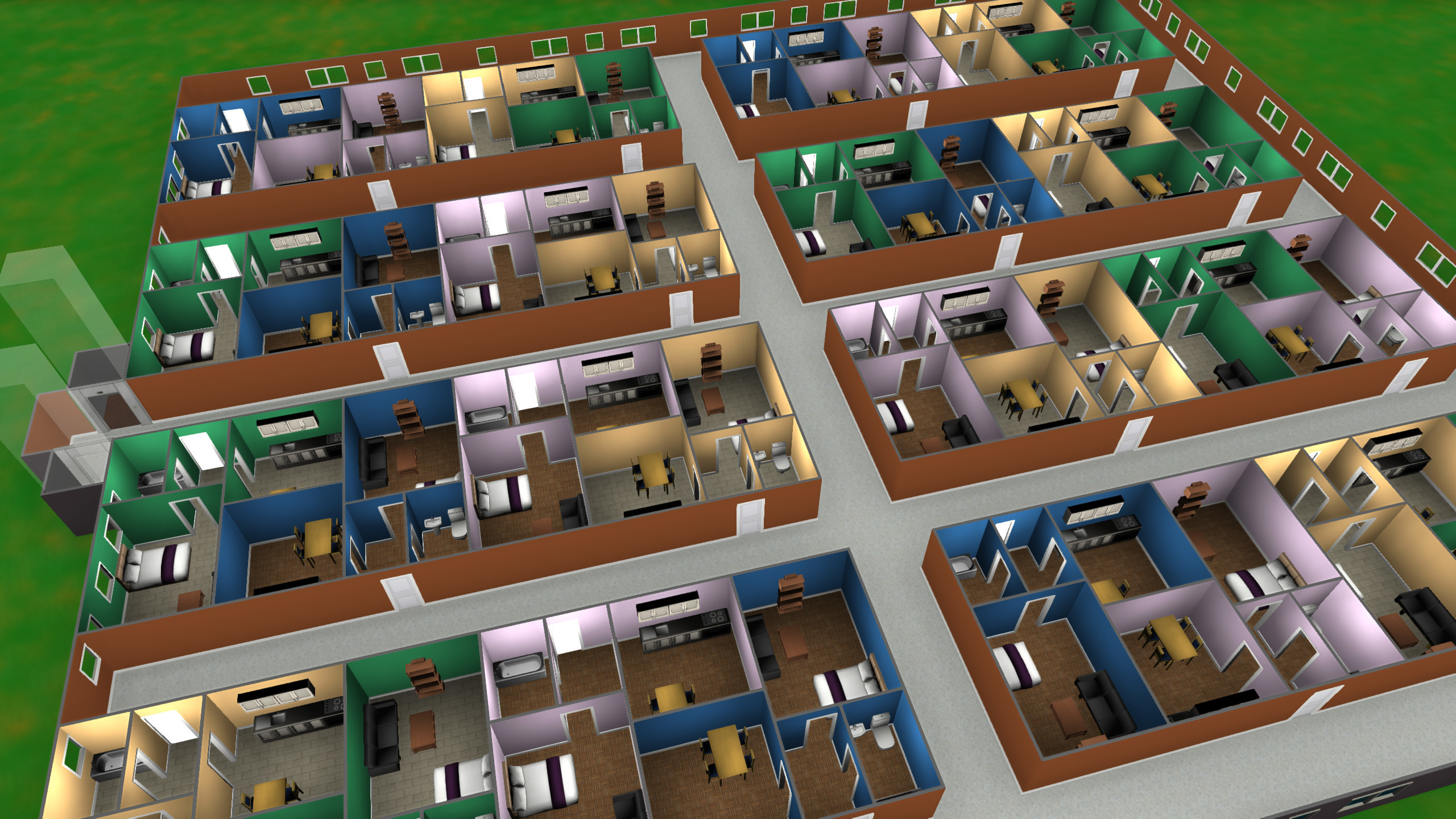 Overview where you can see several of the rooms and the lobby.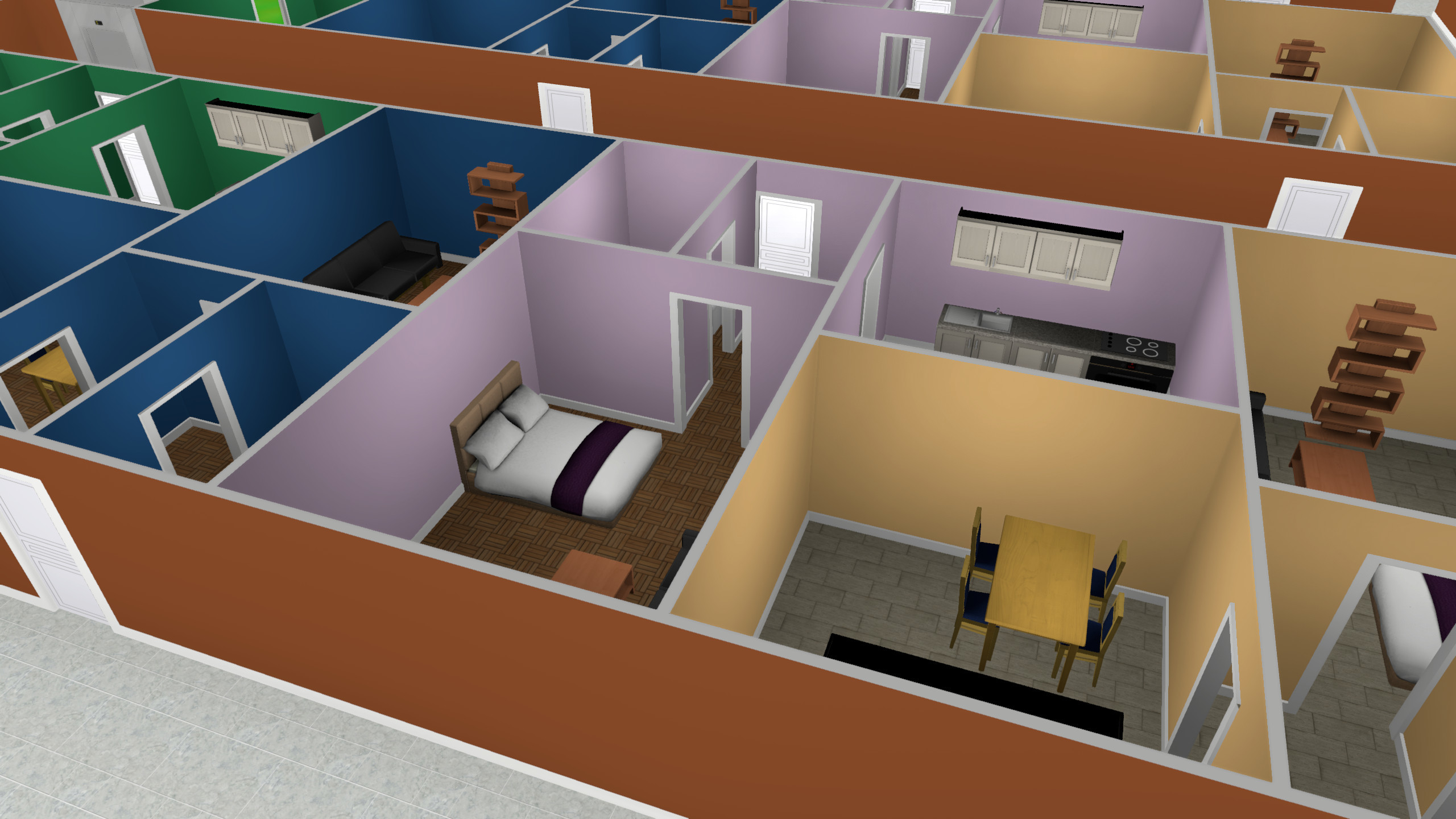 Close up of the rooms.
Outdoor items and lights
We have also added some outdoor item such as street lights and bus stops. We will add some more vegetation in the future and other outdoor properties. Outdoor items may change during the game depending on your progress.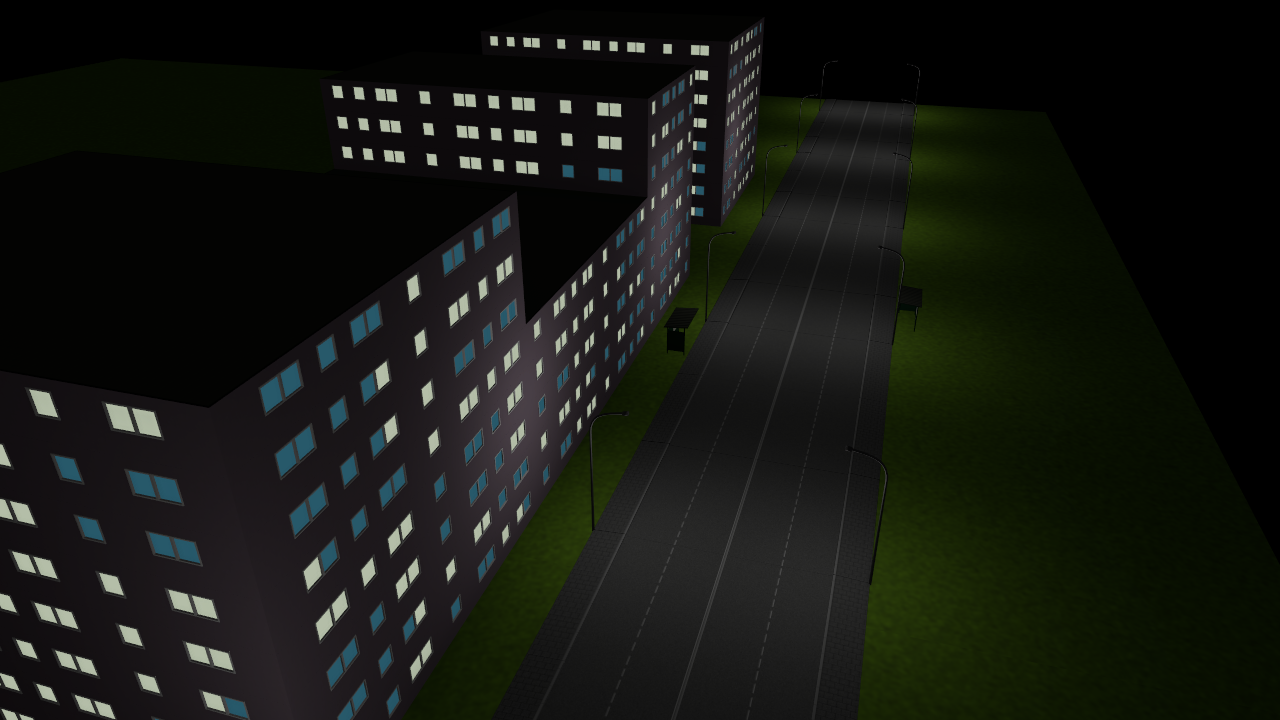 Glow effects on lamps
We have introduced a bloom filter that we apply to lamps and other properties that should glow. We plan to use the glow filter to make computers and TVs look more realistic. You may also see that floors look more real when light is applied to the floor carpet.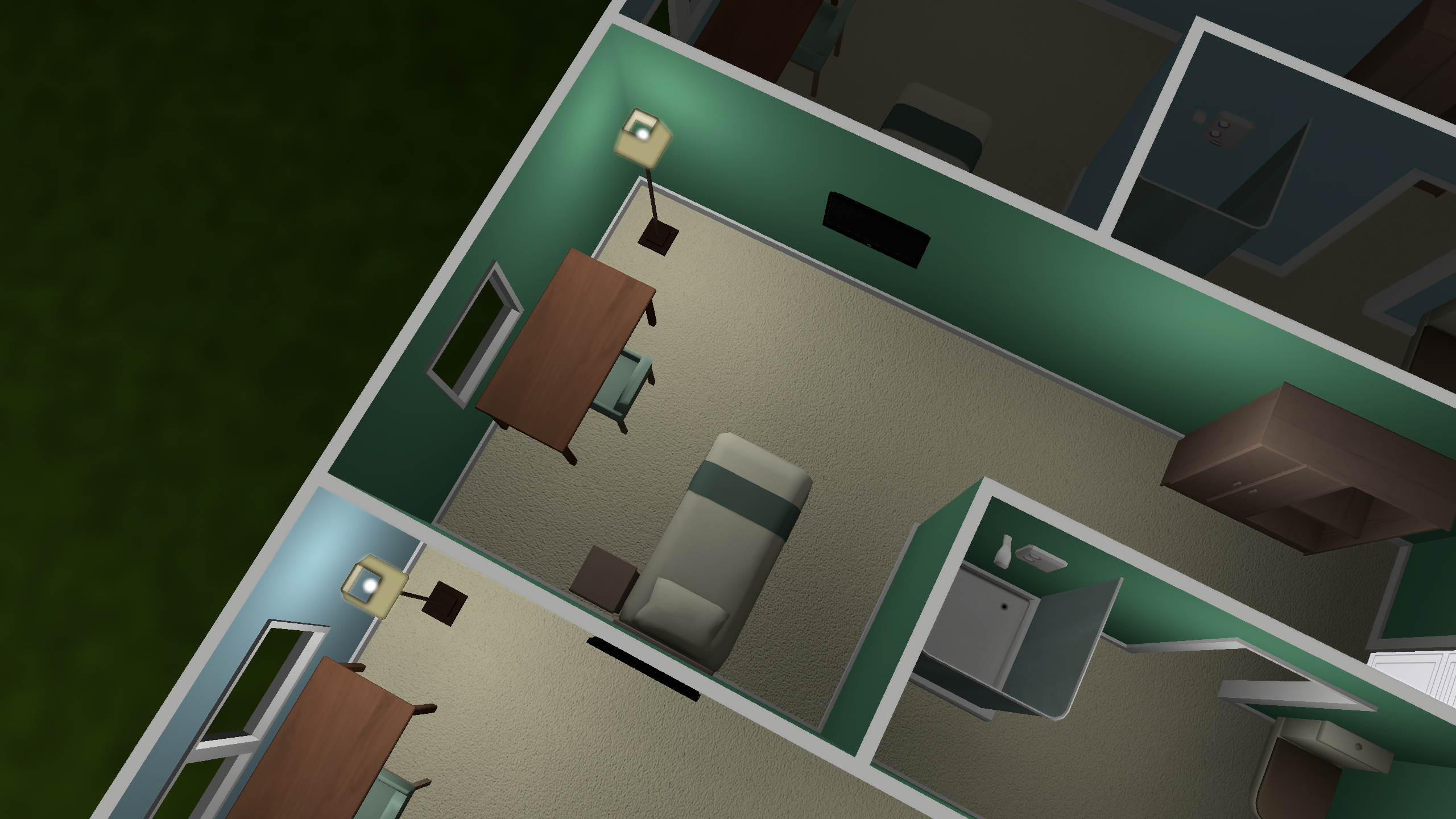 Finance window at first glance
This is the basic finance window as it looks right now. You can see basic income and expenses groupings and the balance per year.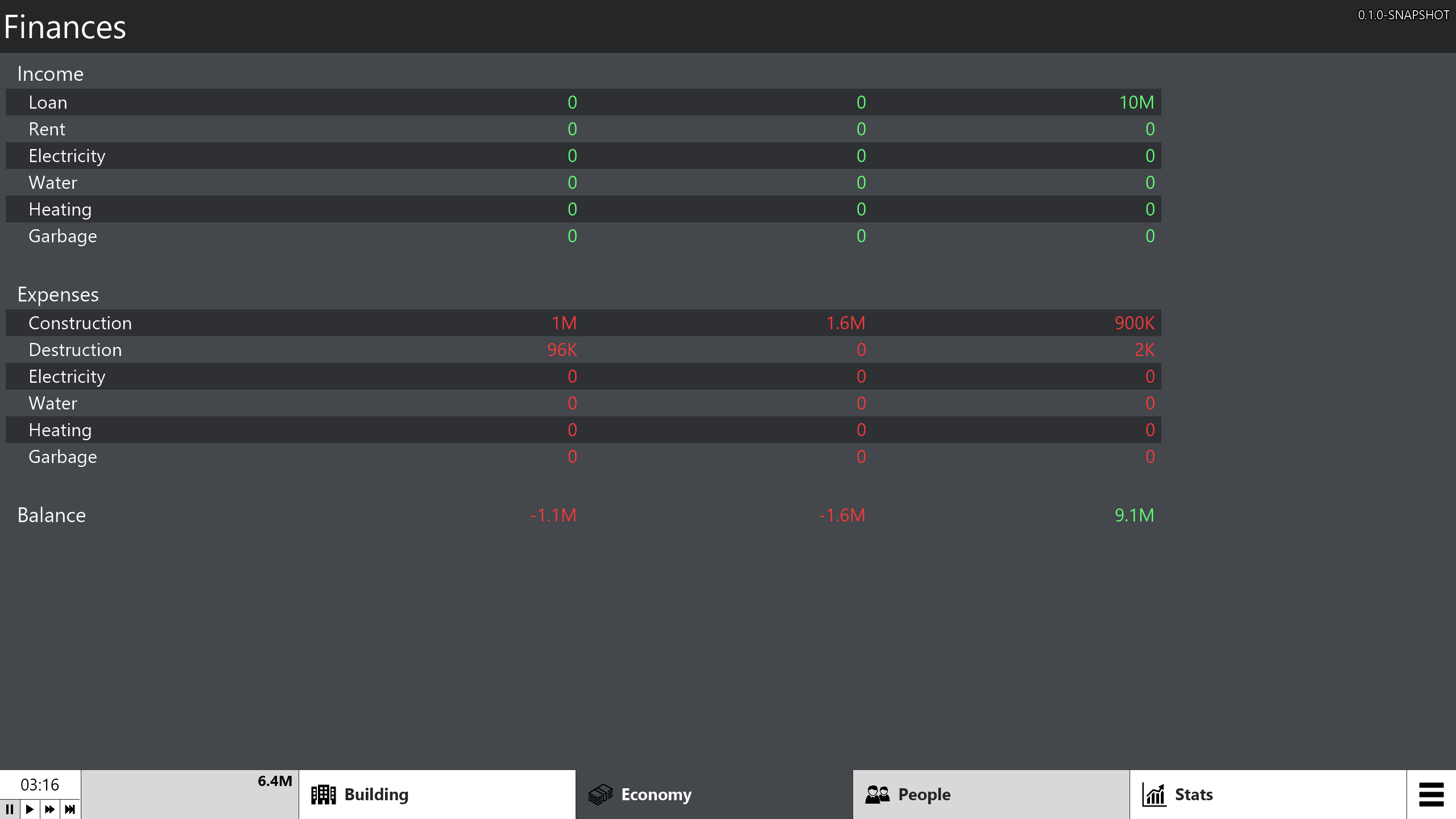 Please let us know what you think and hope to see you again in a couple of weeks.