Hi guys and welcome back to another devlog about skyland! There has been a lot of progress over the last 2 weeks so lets get started. The first thing I worked on was the world generation, right now it just randomly places objects all over the place. To make it a little prettier I create a density map for the trees on the fly. So now you get areas which look like really dense forests and places that are way more open than before. Apart from that I also added flowers and rocks. The rocks already use a spawning mechanism for structures that I implemented which allows me to spawn huge pregenerated stuff like floating castles into the world.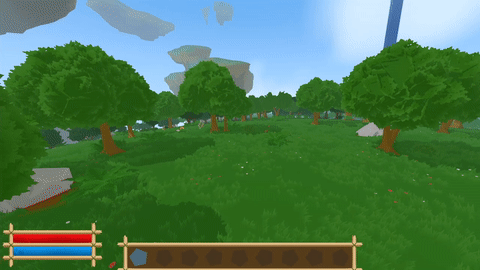 The birds for now will be only a visual thing that is based on the client but I might change that in a later stage. I added them to give the sky a little more life.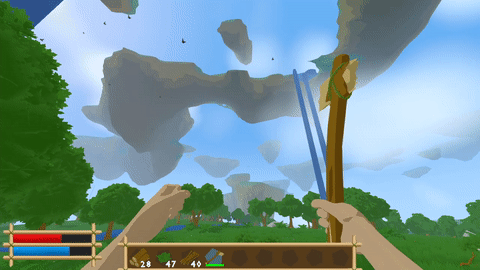 I also finally changed the look of the water and on my way I had a little bug that changed my flame color to this and I decided to keep it like that!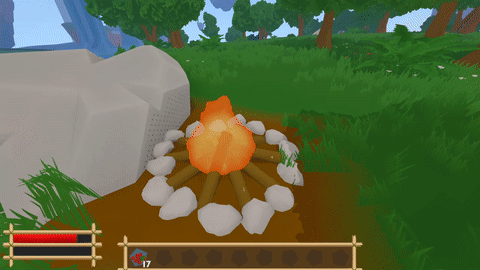 And of course with new water there comes the swimming mechanic. I finally added it. All the goblins and kiwis can now swim as well.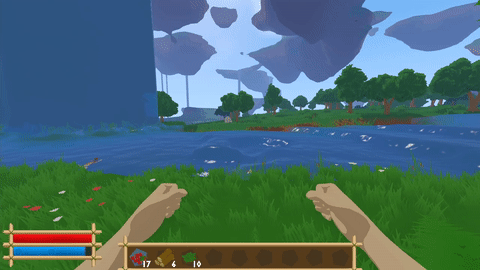 As a last little thing I tweaked the visuals of the game even more. I added god rays and enabled ambient occlusion for foliage which gives it this final look: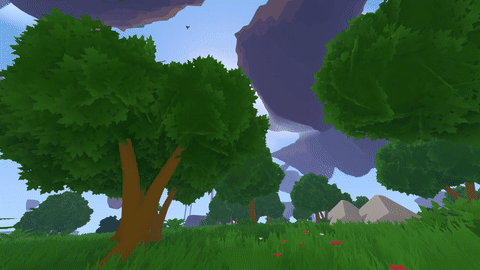 That's it for the last 2 weeks. If you want to get a more in depth look you can check out my video series over here: Youtu.be