You can now download and play Sky City VR for free!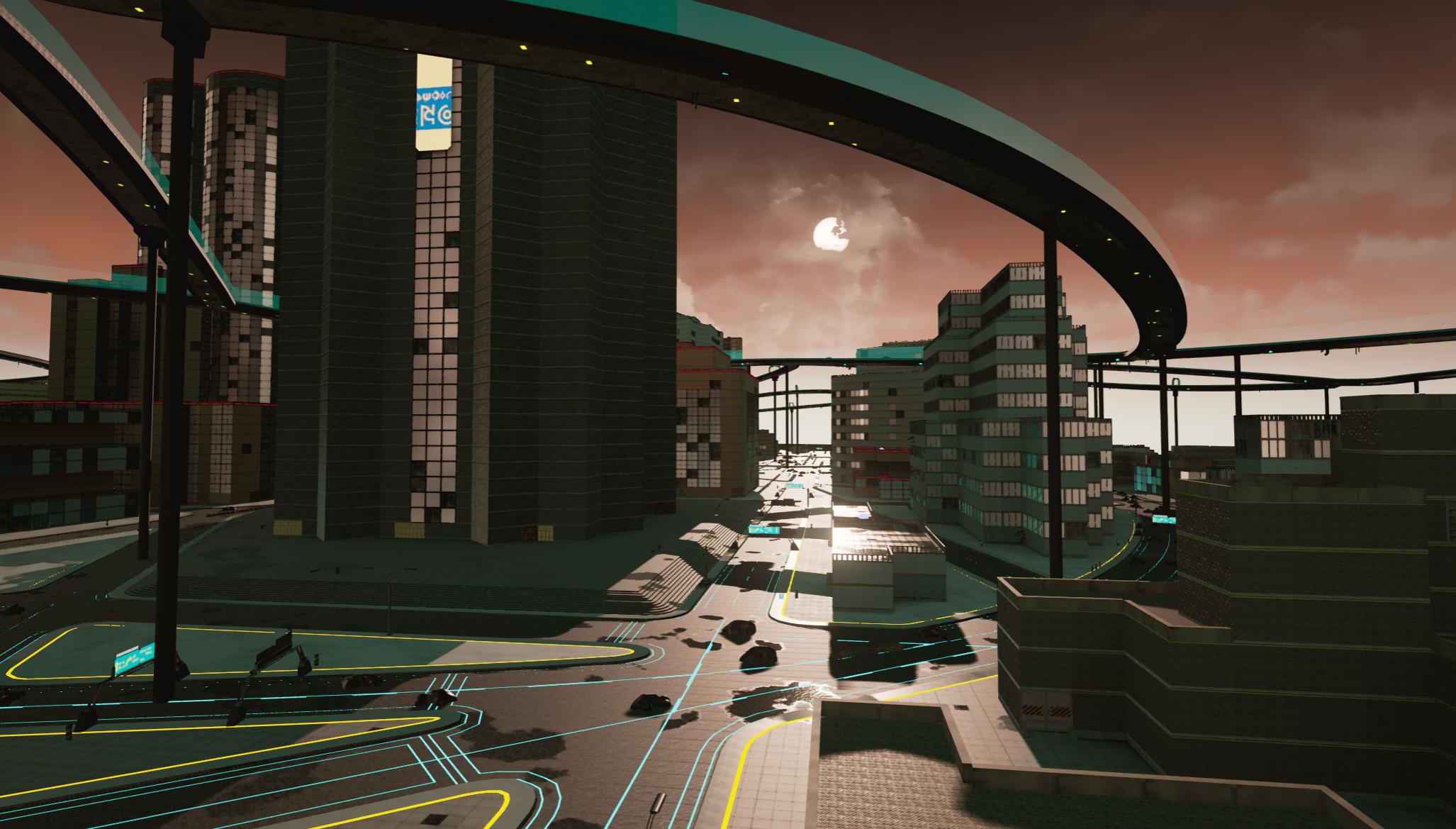 This project started out as a tech demo to show how Houdini can be used to build 3D content for VR experiences, but it quickly turned into a small, but fully developed game that came to be known as Sky City VR. In the game the player pilots a spacecraft around an abandoned futuristic city as they look for clues to reveal the whereabouts of the city's citizens. Can you find all the clues and figure out the story?
Any feedback, constructive criticism, bug reports, suggestions, etc. are greatly appreciated! Send an email to ben[AT]sidefx.com or PM "Ben__Mears" here on IndieDB.
Credits
Developers: Miranda Bradley, Mat Suarez, & Niels van Diermen
Project Lead: Ben Mears
Technical Advisors: Judith Crow, Steven Burrichter, & Mykola Konyk
Voice Actors: Josh Chichester, Jack Ho, Zena Jordan, Ben Mears, Sara Mears, April Sadowski, Mat Suarez, Omuran Tasali, & Niels van Diermen
Sounds provided by: freesound.org, 99sounds.org, soundjay.com
Special thanks to: Kim Davidson, John Courte, Ben Vance, Cameron Tynes, Rob Stauffer, Claudia Ceniceros, Ali Rizvi, Dave Chuang, Wesley Hauwiller, Matt Puchala, Nick da Silva, Cong Wang, Christine Cho, Ari Danesh, Kieran Woo, Franco Pietrantonio, Les Jones, Debra Isaac, Unreal Developers Los Angeles Group, LA VR Group, Epic Games, Oculus, and everyone else at SideFX!