Today I wanted to write a bit about the skill system in The Bloodline. In it you will be able to unlock dozens of skills which can be slotted into your hotbar on the bottom of the screen. In the following GIF you will be able to see the skill "unlimited ammo" for pistol, gun and blunderbuss type weapons. As you can see it is very useful for clearing out large groups of enemies!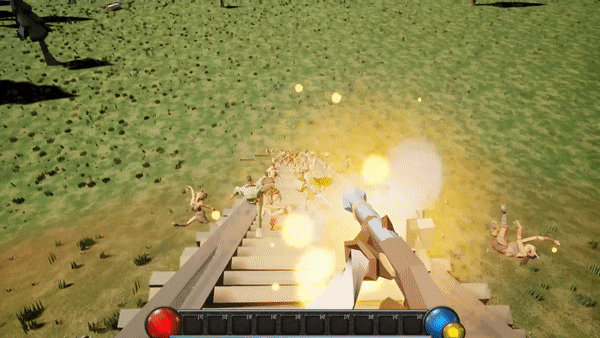 Guarding is of utmost importance in the game, and while not an amazing looking skill, can and will save your life on more than one occasion! Check out the horde of skeleton enemies below coming at you in full onslaught mode!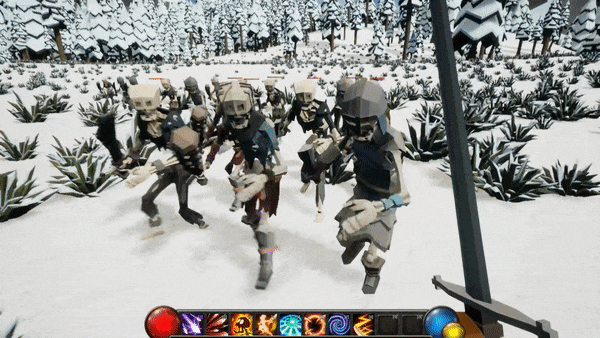 Skills aren't the only thing you'll need to handle in the game, as your REPUTATION will tie into many different factors of gameplay as well. Food for thought, DO NOT kill tavern patrons if you are trying to convince people to join your merry little warband.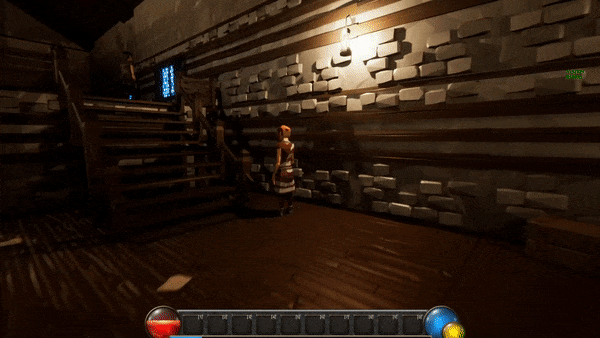 At the end of the day you will have dozens upon dozens of skills to play with. Check out the skill bar on the bottom of the next gif for a teaser of a small amount of the staggering array of skills we have in store!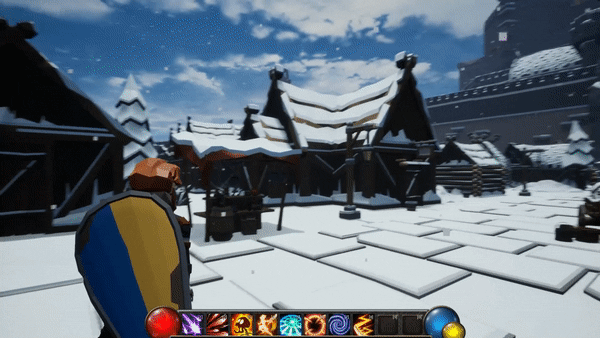 That's it for this week guys! Hope you enjoyed the little bit of insight!
Cheers
-Metaboli