This week will be primarily concepts in the earliest of stages (with one exception). I don't really have a verbose lead in, so let's get right to it.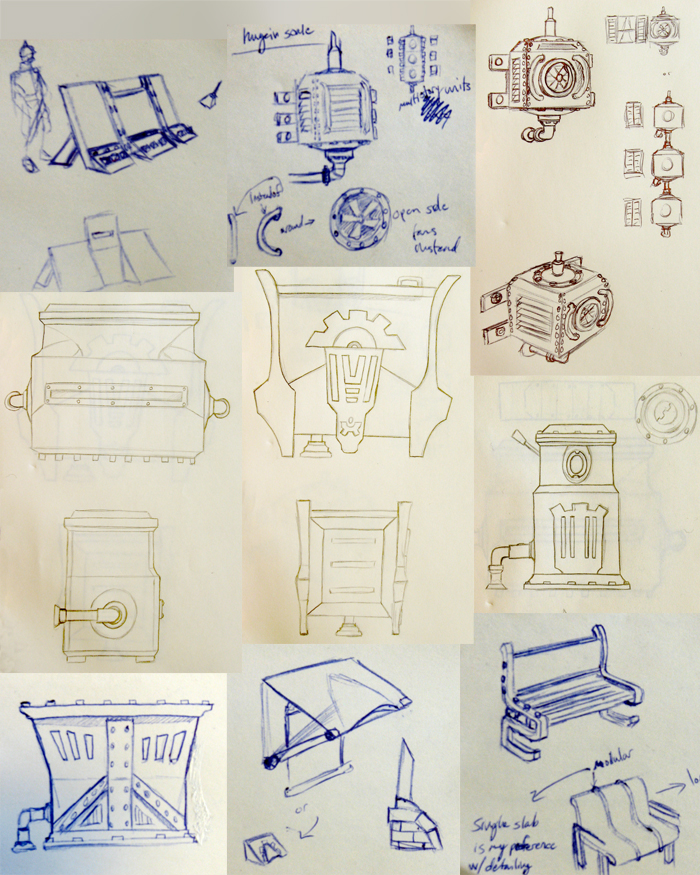 In general when I am doing a rough concept sketch I am mostly concerned with whether or not a particular concept will fit with the world we are creating. Some are successes or just need slight tweaks, and more never get used. One of the ideas I was exploring in these sketches was the idea of Laperia (with it's love of wanton resource consumption) using incinerators instead of trash cans.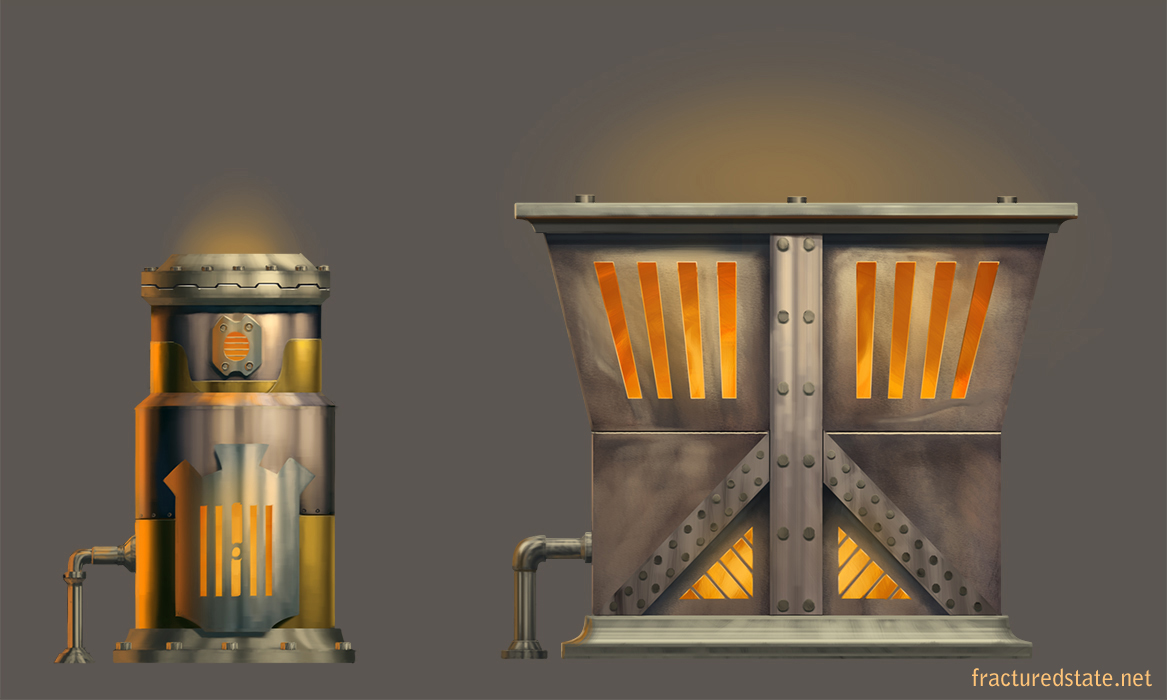 The incinerator on the left would likely be either used on street corners generally or be for upscale areas within cities. The incinerator on the right would likely be placed alongside buildings and be a more likely to be seen around factories and tenement housing.
Prior to (and partly leading to) thinking about incinerators I was trying to figure out a good way to create an alternative access for sewers/the pipe network beneath cities aside from manholes. I ended up sketching out the following.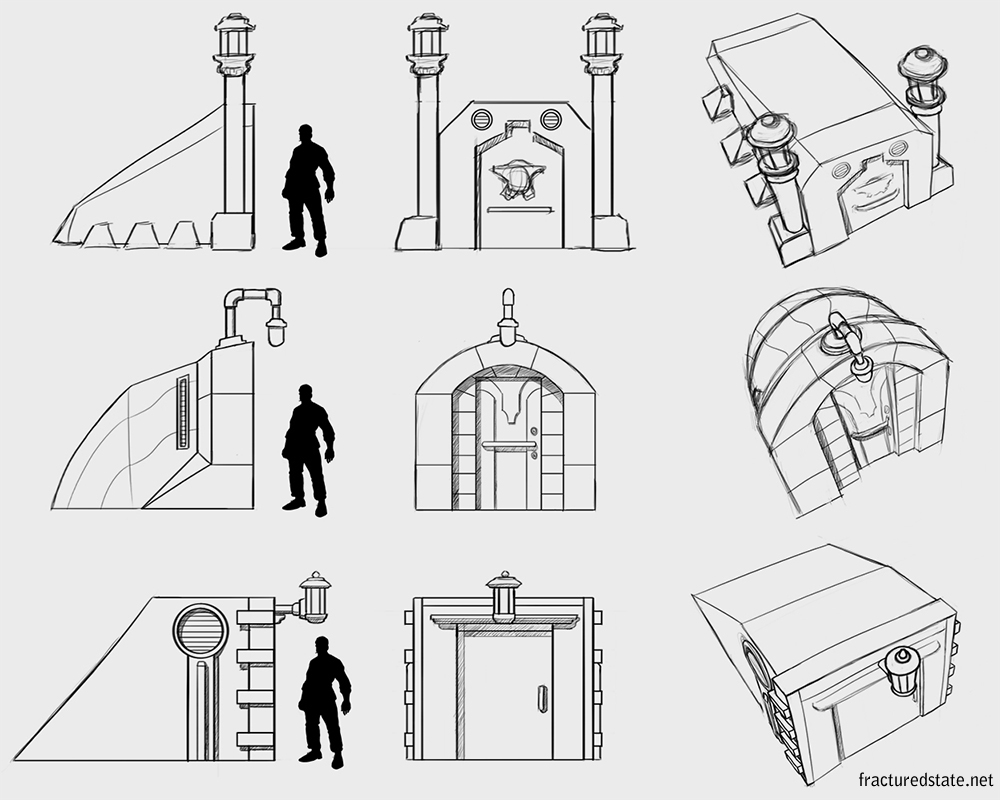 The next two images were really just an attempt to get a handle on what sort of props could work, and how I might want machinery to look (hint-not like what I sketched). The second image is of a guard post, these would only be seen in certain high priority areas. I am working on a concept for mobile barriers/guard posts.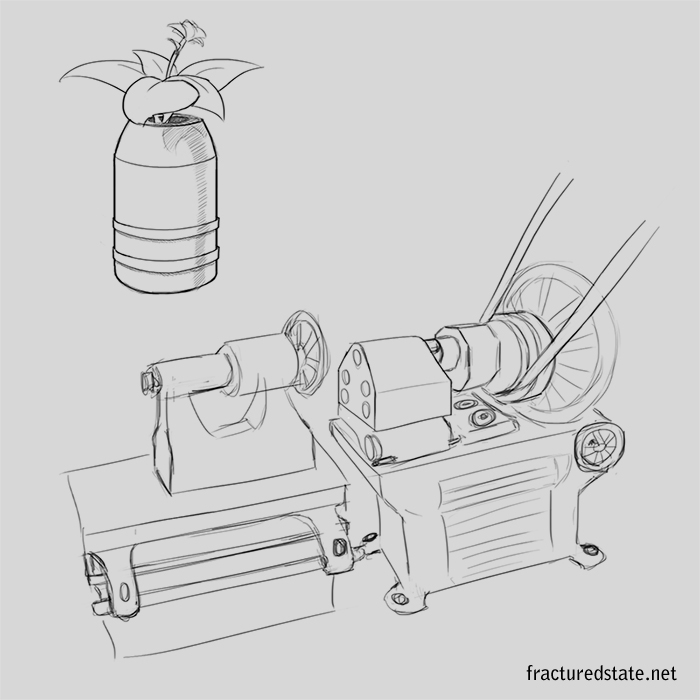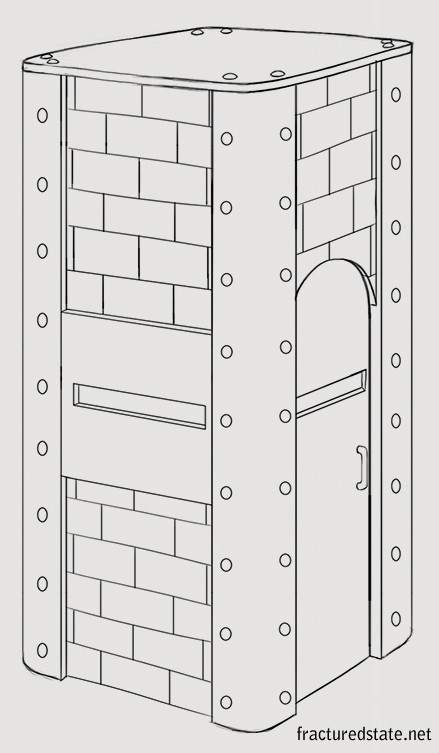 The last image is an overhead view of possible road designs. Due to the likely modular nature of placement they are split into cells (this also helps me get my head around them more easily and make them slightly complex). My thought is to have them be comprised of laid brick and some sort or poured concrete or massive cut stone. I like the the latter because of its necessity of intense labor, which again fits the world. Poured concrete will likely be more practical in terms of how fast they would be building up certain areas however.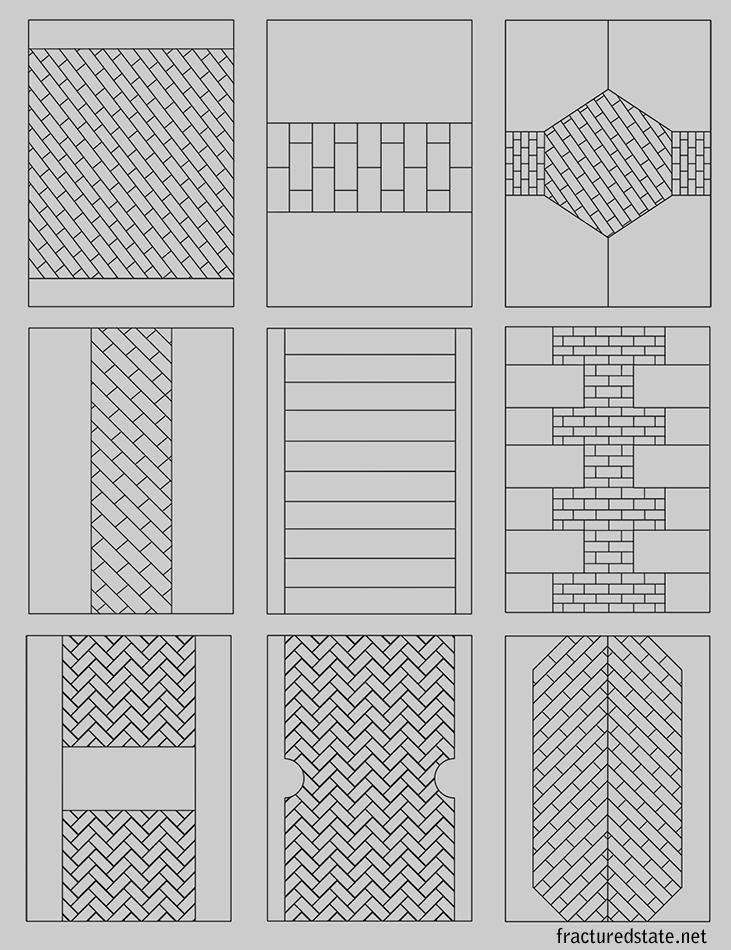 I used an excessive amount of parentheticals this week. That is all.