Introducing the last six months of content added to Mystic Hammer after the initial Kickstarter success!
Here is the brand new official trailer:
The steam store is updated as well, so be sure to check that out!
There have been a ton of new features added to Mystic Hammer. Here are a few of them:
Added lighting to the game.
Here is the graveyard level with some fireballs being hurled:
Crafting screen has been completely revamped. You can now level up units by adding stat points to them: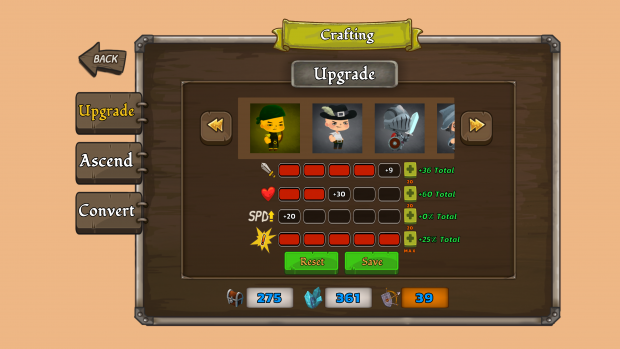 Level up your unit enough and you can ascend them. Ascending a unit will upgrade it to a new tier and unlock some sort of ability for that unit. For example, an archer ascending to a fire archer: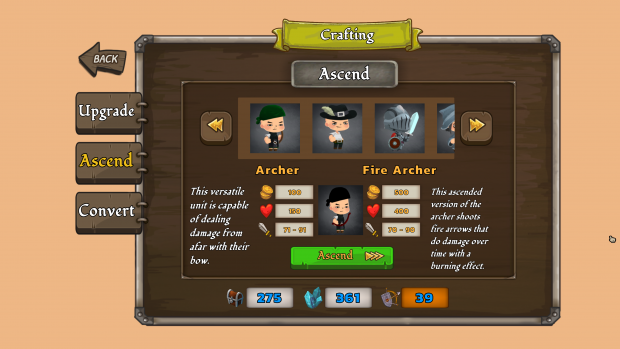 Once you unlock more abilities and units, you can customize them on the all new Battle Setup screen: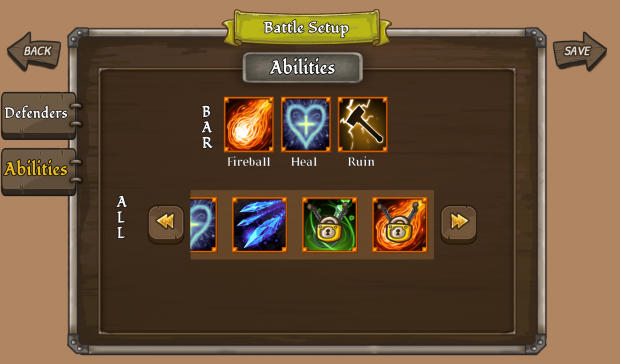 Another new feature is the achievement screen. Mystic Hammer is hooked into Steam achievements. However, what's more is that achievements in this game will give persistent bonus stats to your units or the player: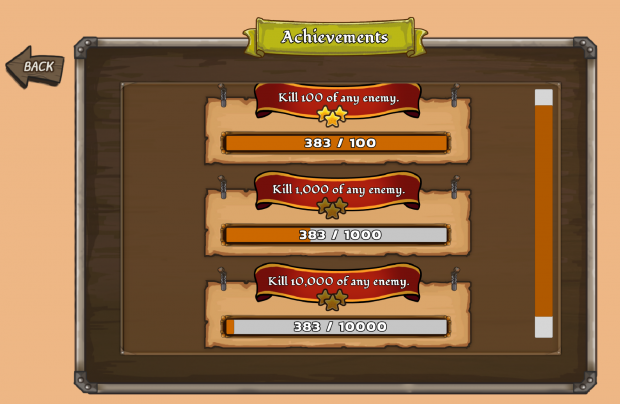 In addition to achievements, keep track of all your stats in one screen and compare to your friends: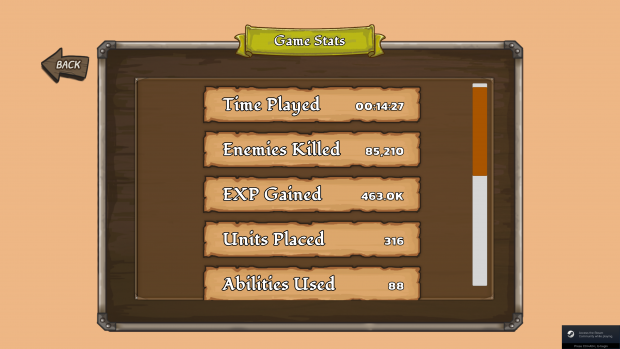 I have also added cutscenes to the game to better help tell the story:
In addition to all these features, I of course have added a bunch of levels, story, enemies, locations, abilities, etc. Here is the forest spawning some angry little mushrooms. Also notice, I have added status ailments (burning, poison, etc) to the game: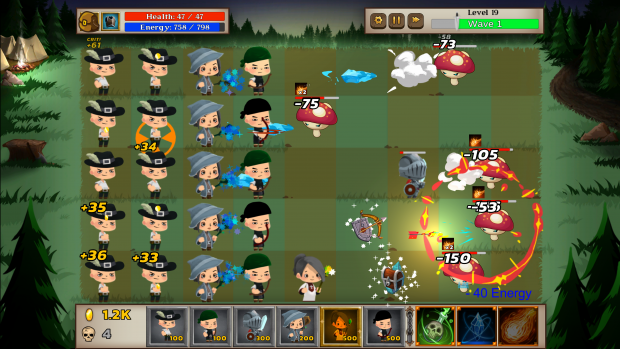 Last but certainly not least, if you are worried about this being a "campaign and done" game, worry not. Try your hand at the Unlimited Tower Run Mode. Randomized waves will spawn allowing you to advance the tiers and power up: