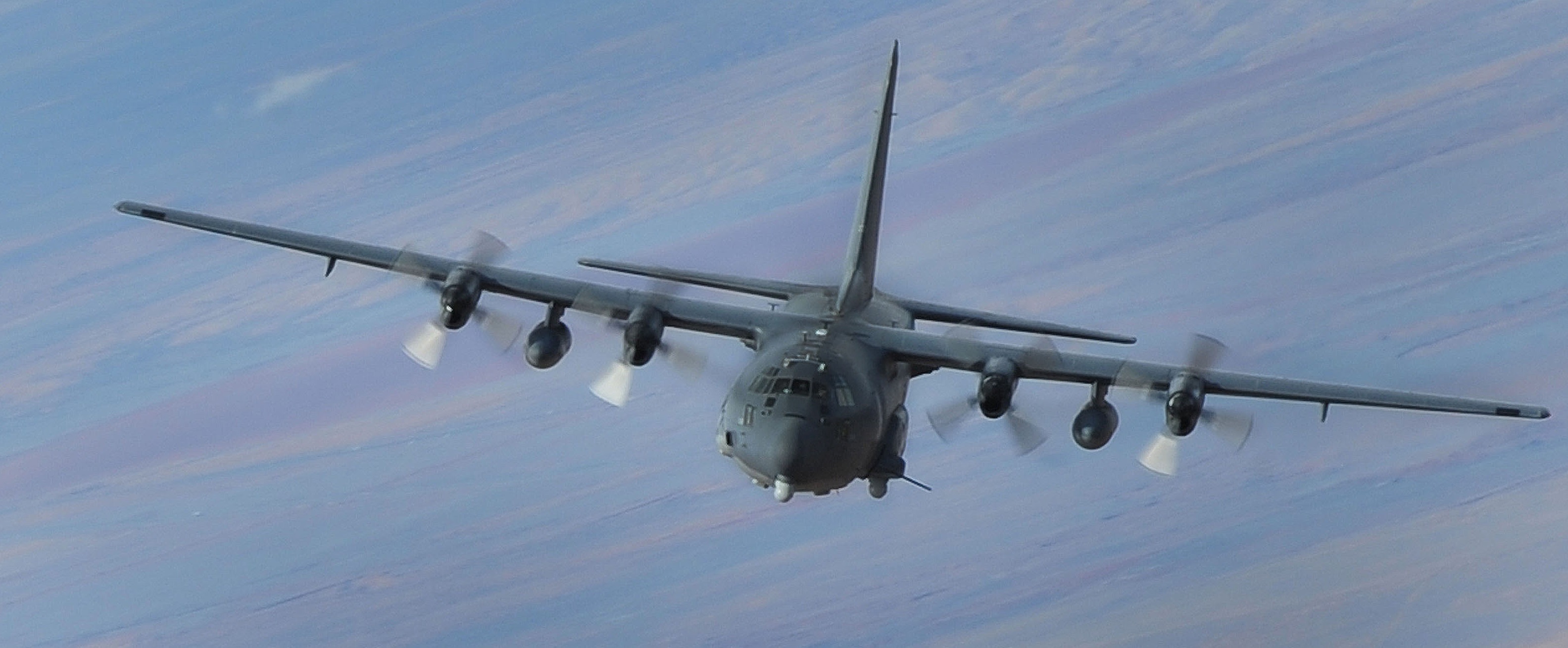 source: af.mil
The AC130U is a complex aircraft that requires coordination from many different people to be effective. As this game is only intended to be single player, it is tricky to consolidate all the tasks and roles into one, while maintaining an authentic experience. I believe this implementation of control is an effective way of emulating reality and maintaining absolute aircraft control. Here are (4) features that provide this:
1. Control Panel: This gives you the ability to adjust specific variables related to your aircraft (altitude, speed, tilt/roll), fire control system (Ammunition type, fuse type, control method), impact indicator, IR/TV Sensor settings (brightness/contrast/aperture), and the main menu. This is still a work in progress and there may be changes to this, but I like the implementation so far.
2. Turret Traverse Limits and Aircraft Tilt/Roll: As you may know, the weapons on an AC130U are on the left side of the aircraft and are limited in how far they can traverse. This is one of the reasons why it is important for an AC130U to hold a circular pattern, at an angle. In the game, while flying straight the weapons are able to traverse approximately from 15 to 55 degrees. This may not be enough for you to engage targets that are more directly under you, so this requires you to adjust the roll angle of the aircraft, in order to engage those targets.
3. Fire Control Lock: This allows you to lock the IR/TV Sensor camera and weapons on a specific location; giving you greater ability to adjust your impact indicator and engage stationary targets more accurately. (There is definitely more to be done for this; have some bugs I need to work out)
4. Impact Indicator: This is meant to serve two purposes, (1) indicate where the weapons are currently aiming at and (2) provide fine tuning to provide greater accuracy. It is important to realize the IR/TV Sensor camera has a 360 view under the aircraft, while the weapons being fixed to the side of the plane, do not. This makes the impact indicator especially important to understand exactly where the weapons are being pointed at any given time. Additionally, despite the fact that the weapons are slaved to the IR/TV Sensor, the actual round impacts can vary greatly and are dependent upon the speed of the aircraft and the vertical angle of the weapons. Offsetting the impact indicator will allow you to accommodate for some of these factors, allowing the indicator to be more true to the likely point of impact.

That's all I'll show for now, but will keep showing off features as I move forward with development. Thank you all for your interest and support!