I promise, the next week I will do a video, or anything technical, about the pixels and graphic design or whatever, but today I will talk about the Catechesis.
Chico: Apuf, time to siesta for me....
Venga Chico, ánimo! This is a really interesting subject to talk, and maybe the readers can know some secrets of the game.... I don't think so, but who knows.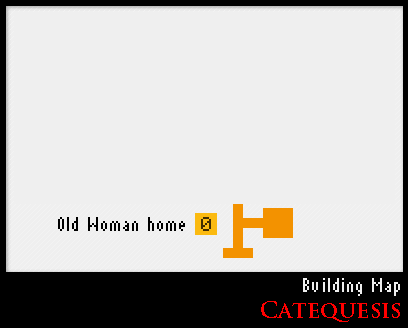 The true is I loved the word "Catequesis" since a long time before the game, so when I talked to Mr. Max to make together a survival horror I knew the name had to be this, and when I had to structure my story I read about Catechism and I found some interesting things. First of all, in the ancient times, the word Catechesis hadn't exactly the same meaning.
Chico: zZz... Had the ancient Catechesis big creatures from the sea or dinosaur zombies?
Yes of course, plenty of them... well, the meaning of the word has not really change in the fundamental sense. Catechesis: (From greek κατηχισμός, "instruct") Is an education in the faith which includes especially the teaching of doctrine imparted, generally speaking, in an organic and systematic way, with a view to initiating the hearers into the fullness of religious life.
But the big changes were in the phases of this instruct. For example, now the people are baptised when they are babies, but in the old times people were converted to christianism several times when they were adult.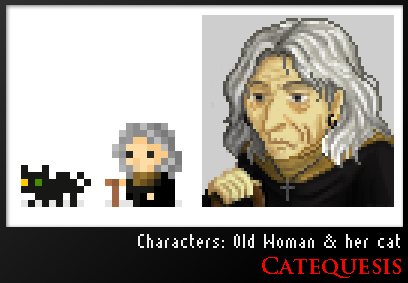 Ancient Catequesis Phases:
First Preaching: This is an introduction to the pagan people into the elementals of the chrisnianism.
Catechumenate: This lasted three years, where a godfather/mentor accompanies you and teaching you the doctrine and challenge you with tests. In this stage the catechumens can go to the church to listen mass from bishops.
Baptism: The catechumens are presented to the community and they receive the Traditio-Symboli, an official comunication of faith symbol. Basically you start to be a part of the religion comunity.
Mystagogy: Once you are baptised, you enter in the mystagogycal catechesis, where the bishop tells you the deep sense of the sacraments and rituals of the religion.
Eucharist: This is added by me, it's not a real phase of ancient catechesis, it is a sacrament. The eucharist is a communion with the religion, a weird ritual where you eat bread and wine as the body and blood of Christ.
Chico: What the f*ck! I have to admit that with all these weird names and rituals this can looks really amazing for... japanese people, for example.
Yes, and for me. Transform this phases in chapters and mix them with horror concepts, you got a story.