We have been working hard fixes little issues that make the game run smooth, we have a list below for each little update.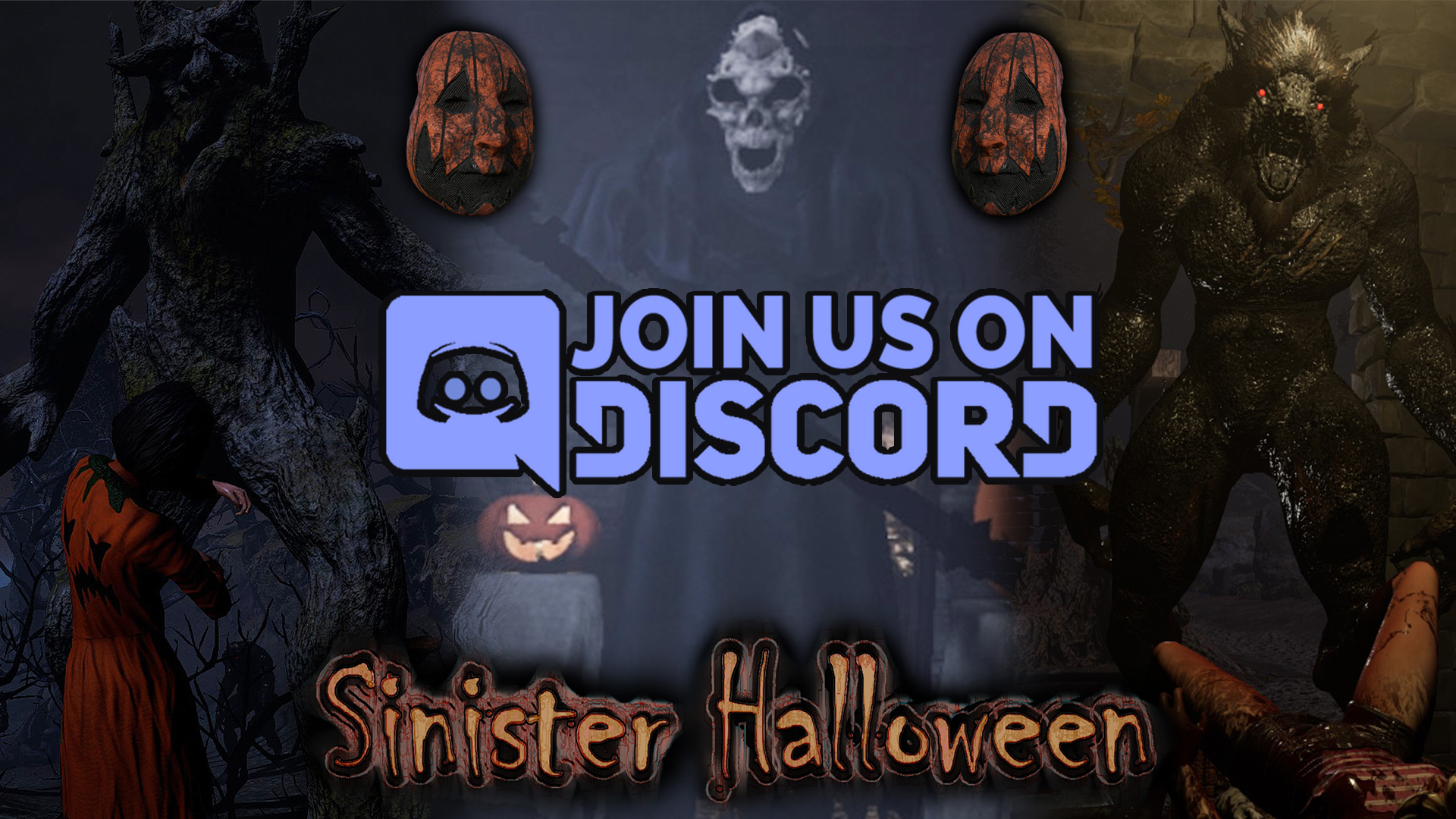 We have our Sinister Halloween Discord Channel up, so join us right away for the latest news on the game. Sinister Halloween Discord Channel
JULY UPDATE

NEW ENGINE UPGRADE + INDEX SUPPORT Index controller support and Polish experience. Hey Everyone, This update offers the latest engine upgrade available. We now have Index controller support, please let us know how your index controllers work.

Most noticeable features include
Index controller support, performance Increase, Polished Experience

We have worked on a huge Bug Fix List and community suggestions and concerns.
NEW FEATURES/BUGS LIST
INDEX CONTROLLER SUPPORT
BUG FOR PRIMARY VR HAND SWITCH FIXED [BOTH HANDS CAN BE USED TO INTERACT]


LIGHT EXPOSURE ADJUSTED IN ALL LEVELS [SO U CAN SEE BETTER]
VFOG ADJUSTED FOR BETTER CONSISTENCY


NEW LAUNCH SCREEN [GRAPHICS]
PROPER FPS MENU ADDED [NO LONGER 3D]
MENU NEW GRAPHICAL UPGRADE AND BETTER INTERACTION BUTTONS FOR EASE OF USE
NEW WAYPOINT GRAPHIC ICON [PUMPKIN HEAD WITH ARROW]


DESTRUCTIBLES NOW HAVE INDICATOR OUTLINES [TO HELP LOCATE ITEMS TO BE DESTROYED]
FPS SMOOTH CROUCH [DOES NOT SNAP TO POSITION]
FLASHLIGHT ADJUSTED [LESS BRIGHT WHEN CLOSE TO OBJECTS]
VARIOUS PROPS THROUGHOUT THE GAME HAVE BEEN ADJUSTED TO PROPER LOOK N LOCATION


FIXED CULLING GRASS IN EPIC SETTINGS
PICKUPS HAVE HIGHLIGHTS
GRABBING HEALTH NOW REGENERATES HEALTH INSTANTLY
CHAINSAW TURNS OFF RIGHT AWAY IF YOU KILL THE BUTCHER
FIXED BIG ISSUE WITH STALLS DURING NEW LEVEL LOADS WITHIN THE MAPS
FLASHLIGHTS CULLING FOR PERFORMANCE INCREASE
REMOVED COLLISION IN SOME AREAS TO HELP WITH VR MOVEMENT
SOME TRIGGERS ADJUSTED TO CREATE BETTER VIEWS ON ACTION EVENTS
LIGHTS REMOVED IN DARK AREAS OF SLAUGHTER MAP
COLLISION REMOVED FROM POLICEMAN IN MANSION MAP
BOOK DOESN'T CLIP PUMPKIN IN TUTORIAL
AUGUST UPDATE
This update was geared primarily for VR, including a universal difficulty setting.
[I haven't tested the insane setting, but Good Luck, you have my sympathies]
NEW HIGHER QUALITY VR HANDS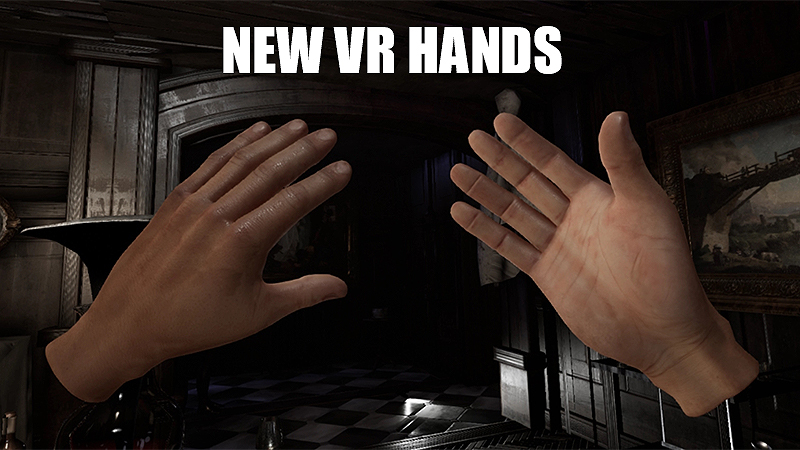 NEW VR HOLSTERS [For equipment or weapon]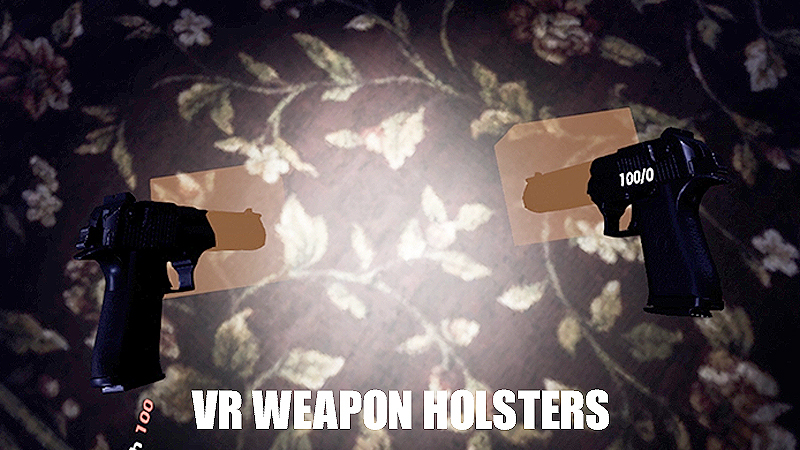 VR ONLY OPTIMIZATION PARTIAL PASS
[A FEW LEVELS HAVE BEEN BAKED FOR PERFORMANCE]


DIFFICULTY Option.
[EASY, NORMAL, HARD, INSANE = x5 difficulty]


BLOOD ON/OFF Option
AND FINALLY...

FREE OPTIONAL COSTUME PACK
THE CHEERLEADER PACK! Your favorite girls have decided to wear something to cheer you up, and the little boy is now a freaky chest burst goblin inmate!
You can enable this pack in the game settings menu.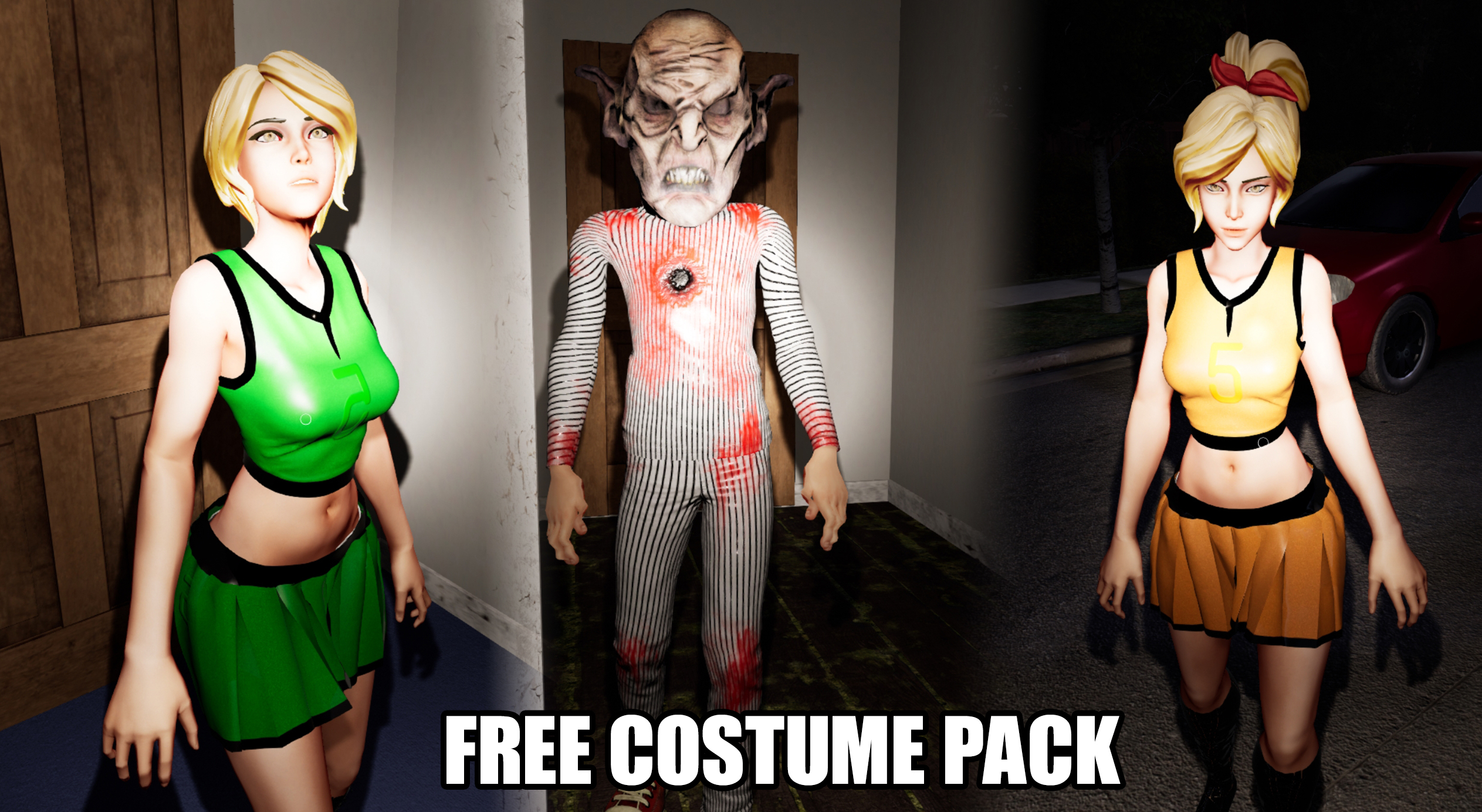 Hope you guys enjoy the updates we are providing to the game and the free Costume pack. See you soon with the next updates.