Hello everyone,

in case you have been following SimPocalypse before, you might be aware that we have been working on a big update while still in Early Access on Steam. We have still tons of update plans for SimPocalypse, and we want to prepare the best possible playing experience for those that will find this genre interesting to play, or would just like to give this game project a shot!
So, today we have released one of the first biggest sets – Combat Rework. The next Nuclear update is coming out somewhere in March.
Stay tuned! 😉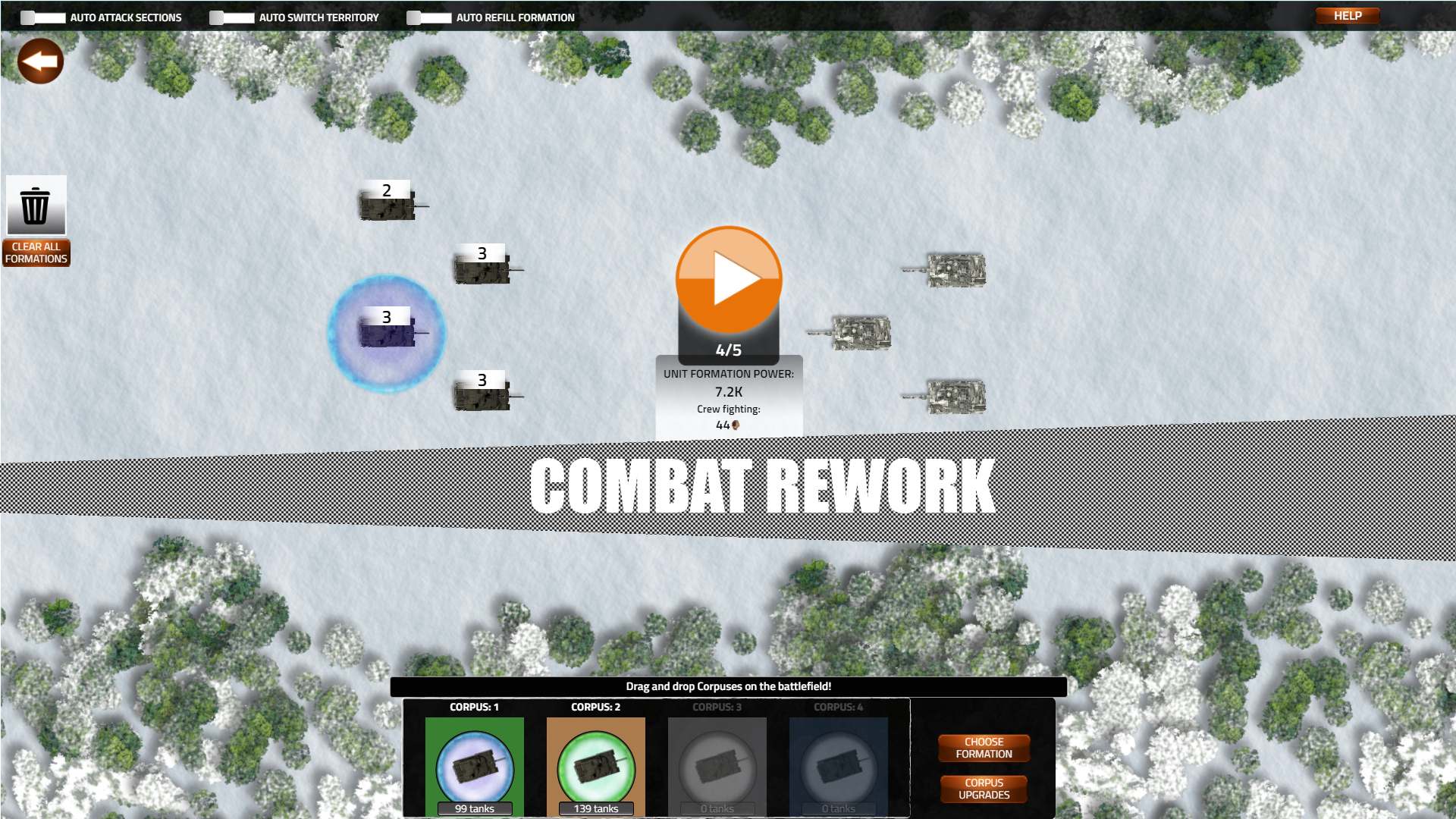 This update focuses on improving various issues our combat system had – from parts, better progression, to UI & better graphics, it touches on all and sets the game up for a much better experience!

What's new with this update?
NEW map & combat graphics:
- vastly revamped graphics of all the maps to look much better, as well as improved the procedural generation of it
- new tank images – each tank type (mobile, defensive...) will now have a different image to be able to easily differentiate between them
- improved animations, explosions & sounds in battles
- battle panel improved to be cleaner and clearer
- added different combat formations to help you position your tanks better quickly
- world map and territories will now have different terrain vegetation to make for a much more immersive experience
- starting tank parts and new parts found will also match territory terrain


- added a combine system, that allows you to join the same type of parts into new, stronger version.
- no limit on how many pending parts there can be (i.e. wasting them)
- parts with higher stats or special ammo types will now also have a slight uranium cost, giving uranium a much bigger meaning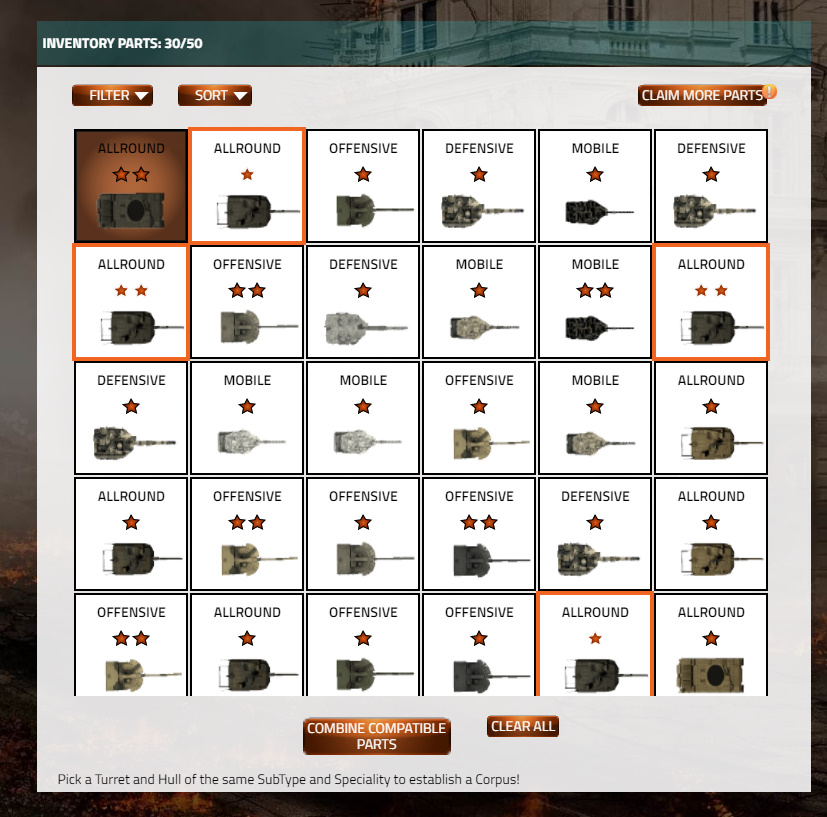 NEW combat active skills & research upgrades
- added 2 new active skills that you can use during combat to help you defeat tougher opponents via the support from support planes (unlocked and upgraded via research)
- added ability to have tanks aim at your will and optimize their performance
- added a convenient aim priority option during battles to optimize their performance
- research upgrades added for more inventory slots
- added customizable hotkeys for all these skills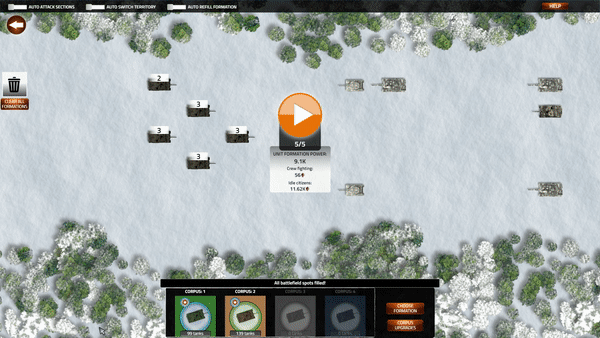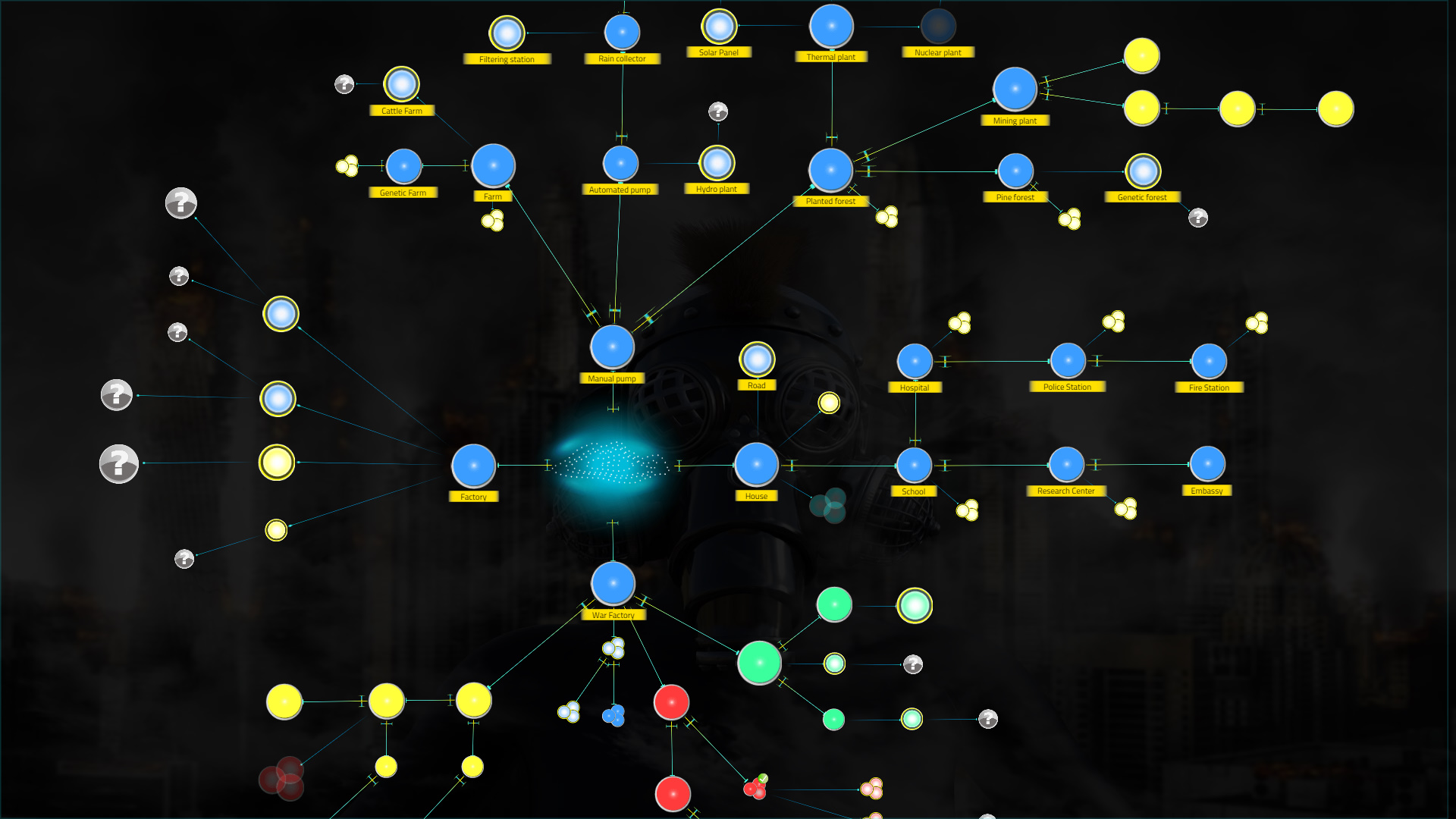 REWORKED military colonies
- they will no longer require gold to operate, but instead, you will be able to assign your corpuses towards military colonies
- These military colonies will when conquered bring a much bigger gold profit than economic ones, but at a cost of citizens & tanks lost
- Tanks lost in colonies will also grant you significant experience towards their corpus, making them great to be able to level up your corpuses faster
- military colonies now allow you to gain experience and conquer regions faster




That's just a taste of what all has been improved and added within the game, we've also improved progression and balance of the game on various points, resolved bugs, and improved performance of the game, in case anyone would like to read the full Patch notes, follow LINK…


Let this be all for now, we will still be addressing many things in the future updates, particularly with the next upcoming major ''Nuclear update'', where we will modernize the whole game!

___________________
FOLLOW us below, to stay tuned about the game, or just to come say hi 😊
Discord
Twitter
Steam
Youtube
Facebook
__________________
If you haven't played or heard about the game before, here you will find more details :