From the creators of Violent Sol World. We bring you Cornflower Corbin.
We have plans to go further with this game once it is green lit on steam. Currently it is a very goofy fun game that is kind of addictive. You are Corbin, a fun loving whale with laser cannon mounted to your back. You are just strolling around and looking for krill to eat when all the other sea creatures start to attack.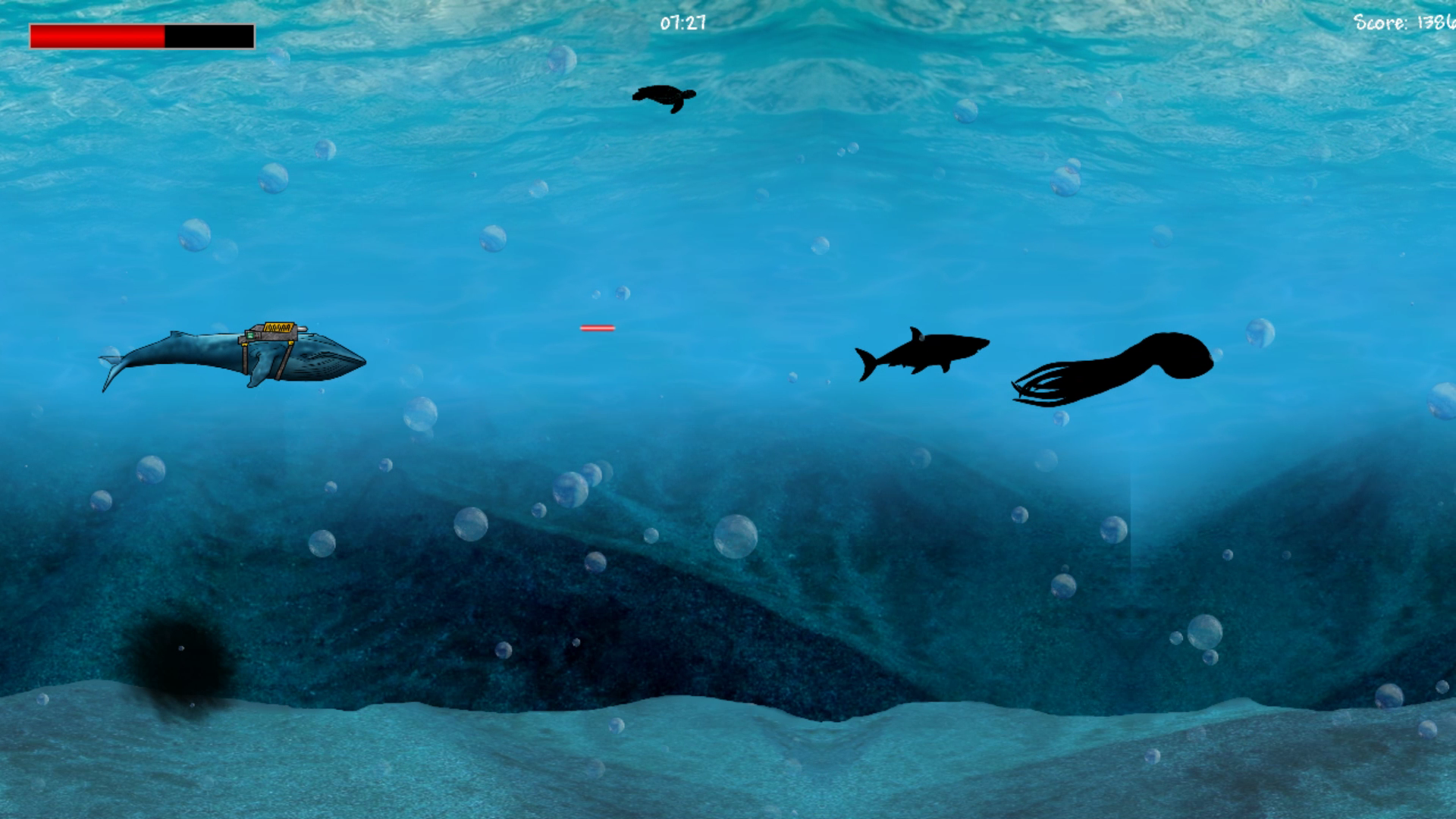 Sharks come out of nowhere and some even have lasers too.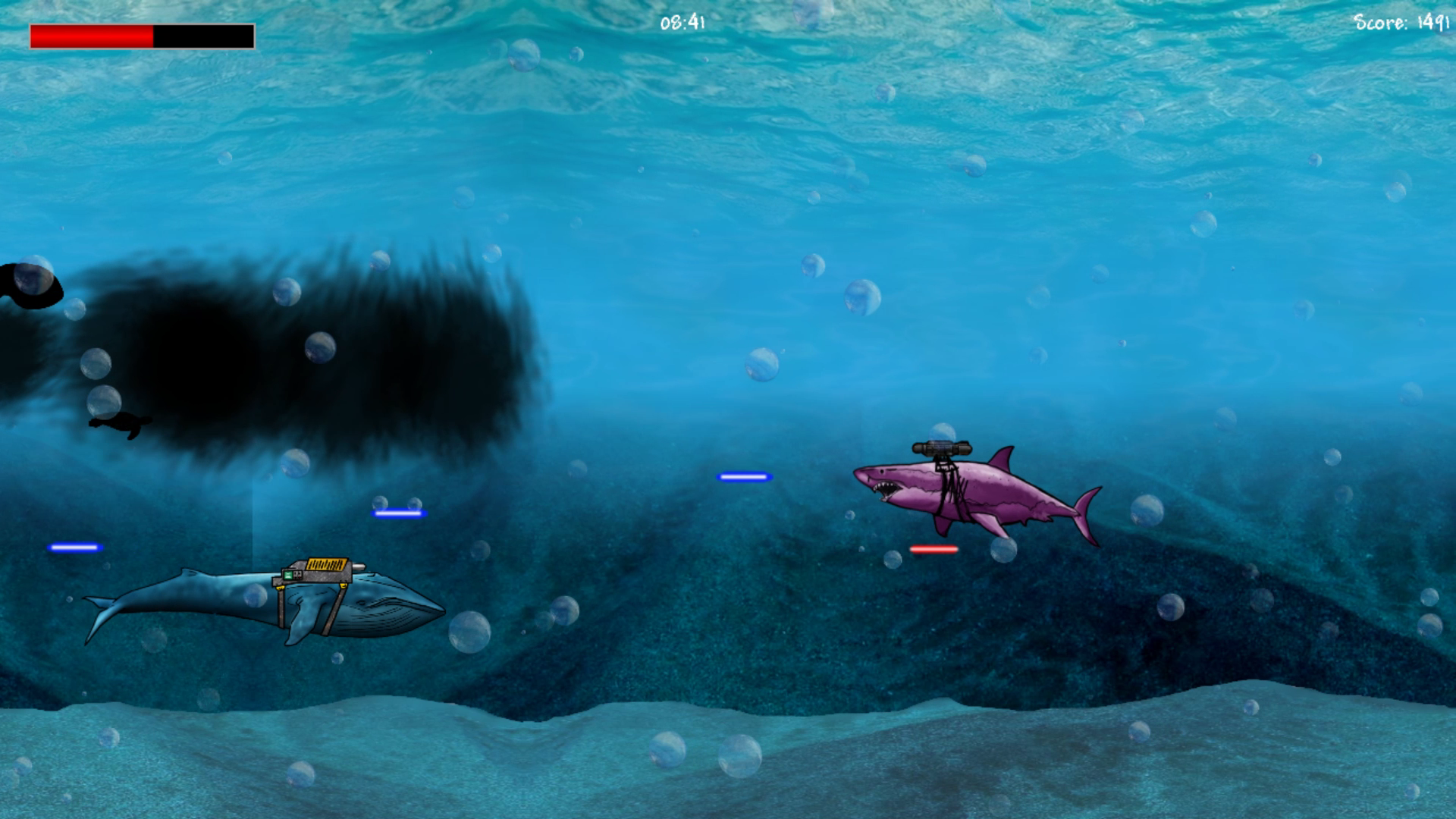 The fun continues with algae storms and squids inking you, blinding you to the trouble ahead.
Don't worry, you can gain health by picking up some Krill!!!
If you last long enough you may have a high enough score to make the local top 10.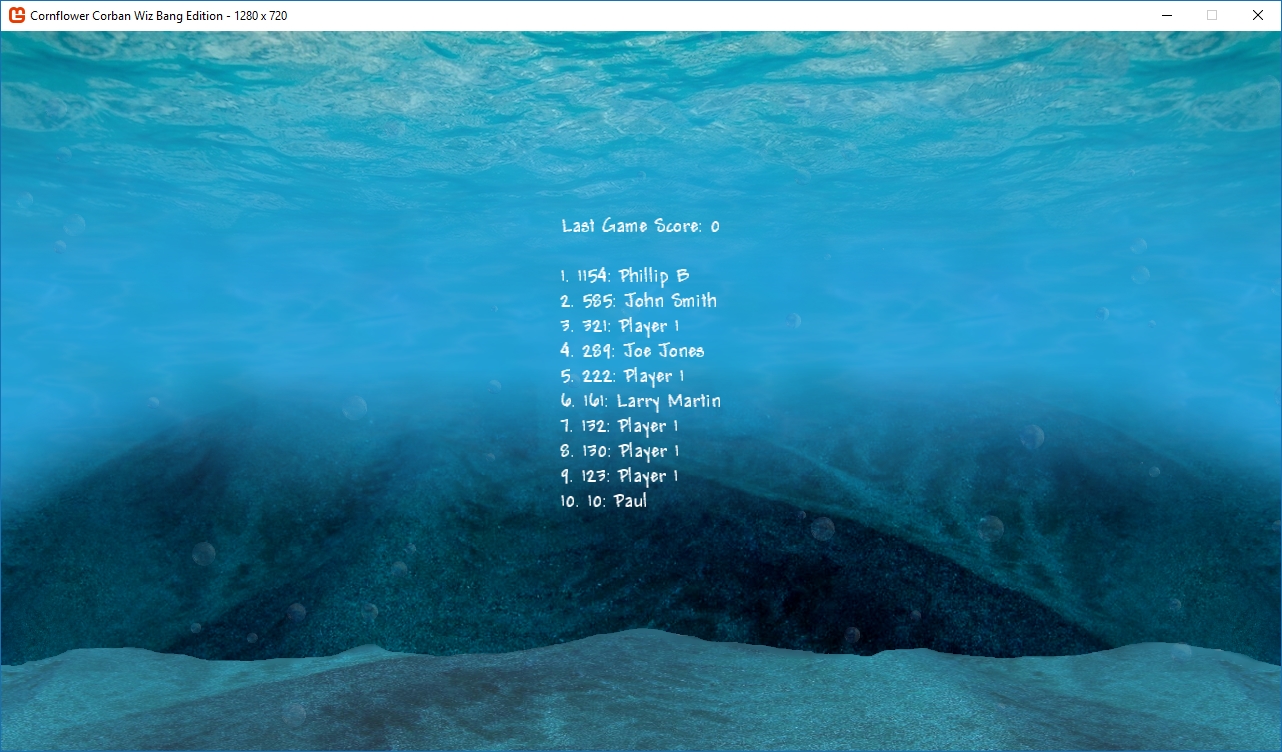 Eventually, there will be a global score board along with seeds so you can compete with your friends. There will also be power ups and much much more. Check us out over on Steam Green Light.
Stay tuned for more updates.