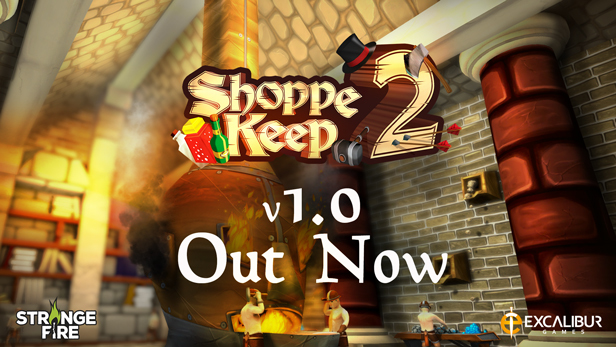 Hello all,

I am delighted to announce that Shoppe Keep 2 has now officially graduated from Early Access, and has now reached full launch! To celebrate the occasion, you can grab the game at 40% off from now until 5 May!



Version 1.0
Since the game's launch in May 2018, Shoppe Keep 2 has seen 19 large feature and content updates from developer Strangefire. From various additions and enhancements to the core Shoppe Keeping gameplay, to expanding the open world of Customerania, to the additional depth of progression and town upgrades, Shoppe Keep 2 has come a long way since its Early Access launch. And that is thanks to you, the community. You've all been a massive help in providing feedback and suggestions, and you've been key to Shoppe Keep 2's Early Access period.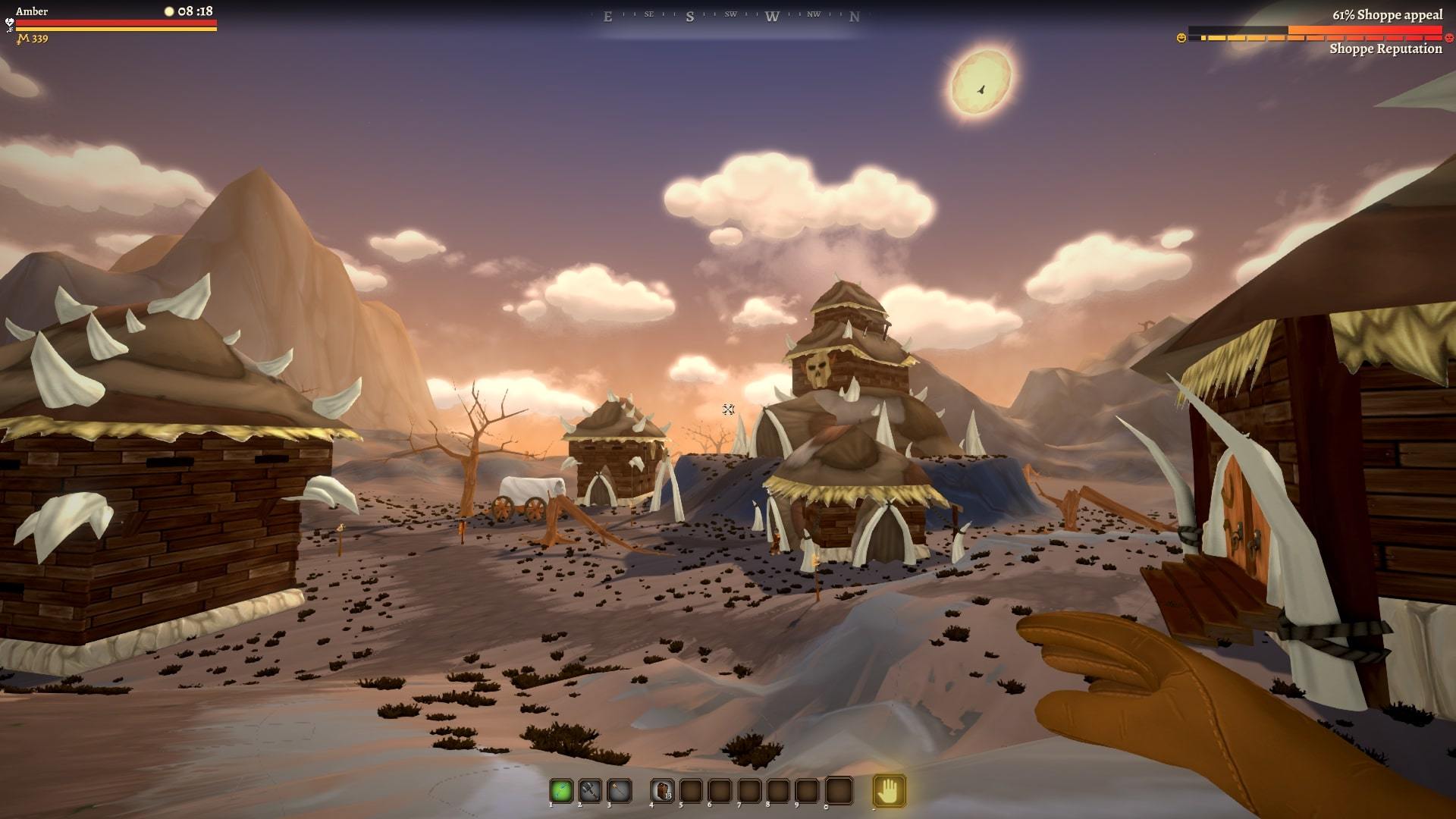 Shoppe Keep 2 has been in development at Strangefire for over two years, and it's been a great ride so far!

While today marks Shoppe Keep 2's version 1.0 launch, almost a year after the Early Access launch, that does not mean that the game will cease to receive updates. Shoppe Keep 2 is now feature complete and no more content updates are planned, but we will continue to listen to player feedback and will issue updates for the game to fix large bugs and usability issues should any arise.

An exception from this is that full controller support will be arriving soon!

In order to report bugs and further feedback, please consider joining the Shoppe Keep 2 official Discord and post your thoughts in the relevant channels. Here, you can quickly reach and communicate with the Shoppe Keep 2 development team!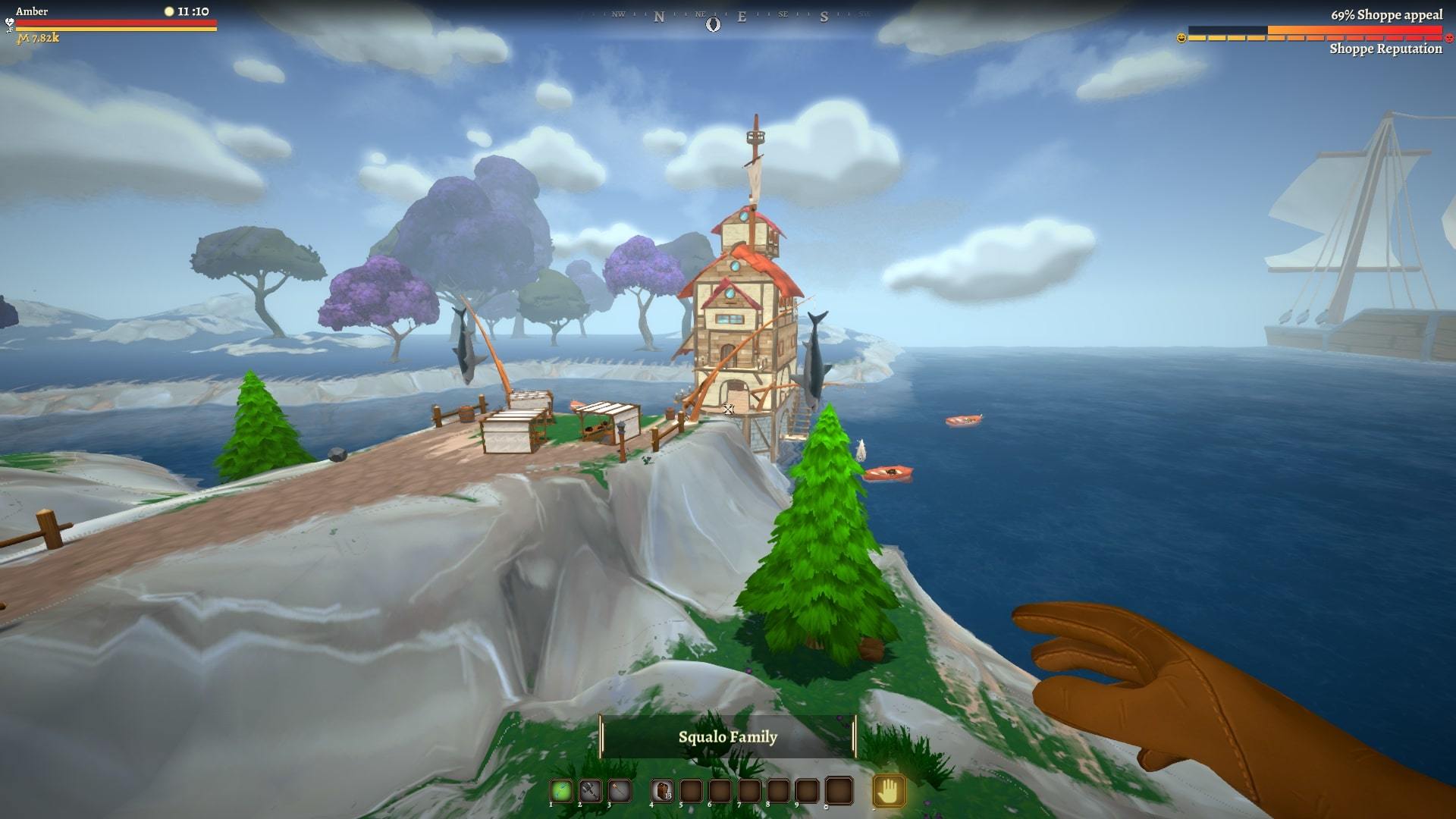 25th April v1.0 Patch Notes
Players are now notified when pressing Single/Multiplayer that they have not completed the tutorial if that is the case
Splash overhauled for 1.0 release
The tavern upgrade text now fits onto the page
World map location text made easier to read
HDR disabled on hand camera
Proper iron ore mesh displayed
Spiders should no longer spawn inside their nests
Crabs will now exit water to chase the player
Resolution choice in game fixed
Potato salad no longer a unique item and can be stored in containers or dropped
MMO button overlap fixed
Ability to hotswitch hotbar items from the inventory by pressing 4-0
Ale item icon fixed
Lopta plant wilted texture fixed
Racial items prices fixed to their worth
Hammer and broom can now be accessed from the furniture vendor as well
Info added during cleaning tutorial section indicating that you can get a new hammer and broom if you loose them in the management house
World select UI now shows currently selected character name
Unlock items warning prompt now less obstructive
Kiki will no longer offer a new quest when you have maxed out research funds
Item journal arrows added inside the journal iteself to be more visible
Sleeping after death will now no longer display the death screen
Pressing enter when offering item to a customer will auto submit that price as an offer
Player will be notified if they don't have a trash bag when interacting with the homeless guy
New journal entry requiring the player to receive an item from the homeless guy by sieving trash.
Pay tax button works normally when town is fully upgraded
Discord invite button changed to the verified server
Level 4 town research fund bar fixed
Helper bots that deliver items to race shoppes come back in Level 4 town
Elf and Orc keepers offer their delivery bot quest to help introduce players to what they mean
Multiplayer delivery bot chests appear as they should
Players with resolutions over 1080p should no longer feel stuttering
Thanks,
The Shoppe Keep 2 Team