Welcome again new and old Keepers! A new devlog for you to read and look at today! Almost back in full swing are we? Shoppe Keep 2 has been played and tested for hundreds of hours within the development team, soon we will be letting in a small batch of alpha players to help us out bash out the bugs that we missed, and add in quality of life additions prior to Early Access launch this April. Now let's get into the features shall we?
Grinder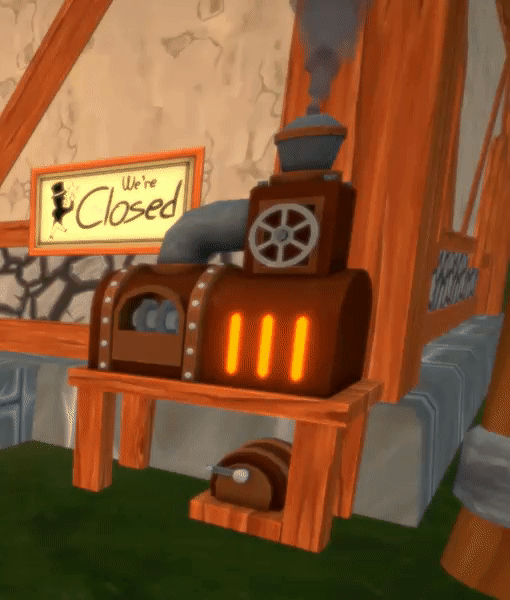 Sometimes you just run out of containers, and carrying in some useless old items weigh you down...Introducing the little brother of the Original Shoppe Keep grinder. This machine will grind up items you offer it, and will reimburse you around 25% of their worth - which can be upgraded via unlocks!
Trash Cans
No more very valuable items in trash cans, instead...if you in any way loose all your wealth, unable to complete daily quests, shift around full trashcans, sometimes people drop their wallets there and you can find some funds!
Resources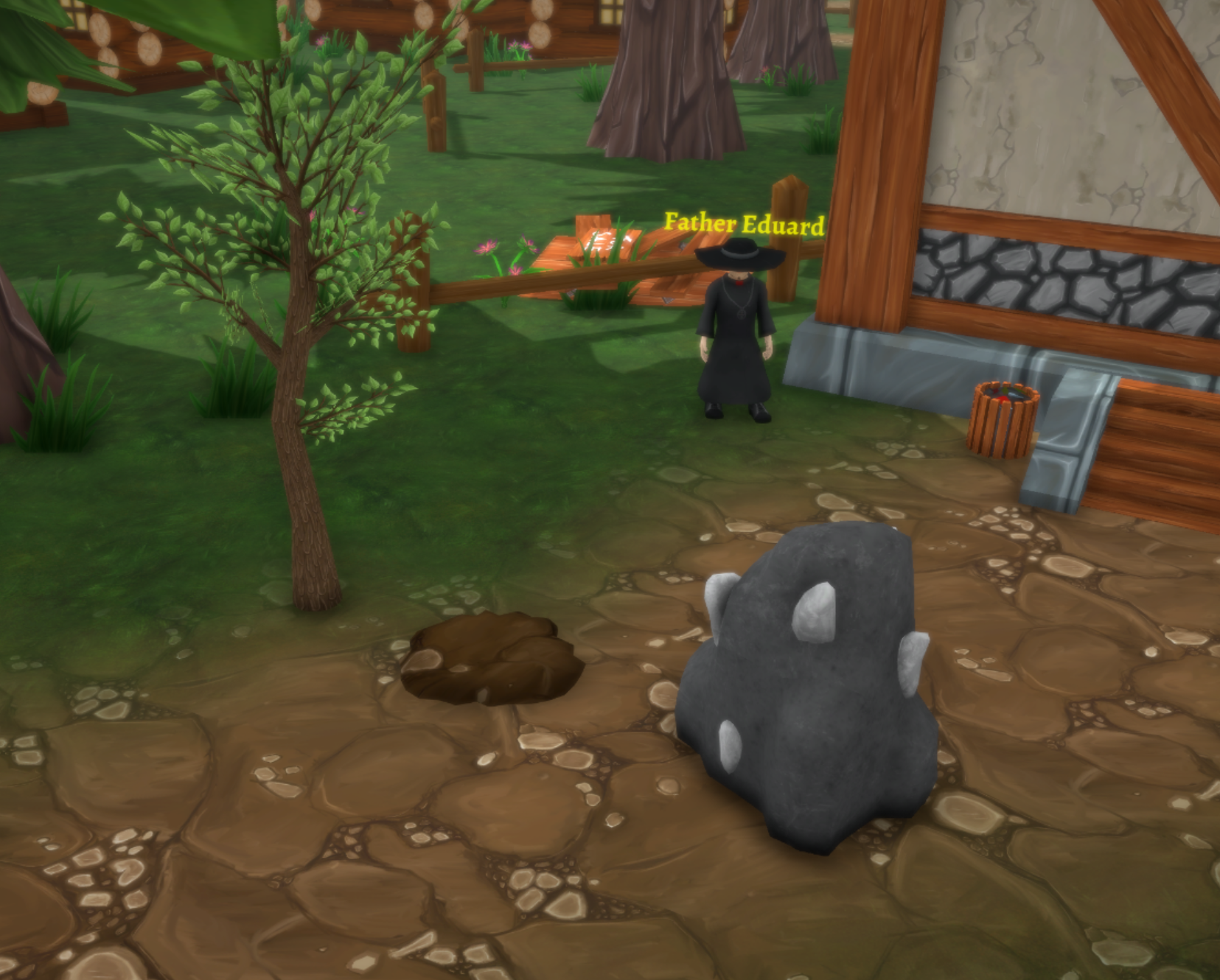 Wood, Dirt, Ore. One is not like the other! Wood and Ore is scattered around the world and can be harvested, harvesting a resource has a chance to yield an additional item that can be useful!, Dirt patches can be dug to reveal collectables that are yet to be decided. More resources will be introduced as new zones open up.
Business: Inn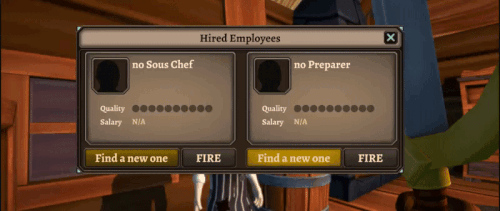 Upgrading your cook to Level 2 will change his house into a makeshift inn, where customers can relax, grab a drink and eat something - for this to be profitable you will need a few helpers. Hire a Sous chef and a preparer from a resume list available to you, keep in mind that you will be paying them every day, and the more quality they offer - the more revenue the inn will generate, some will not offer enough quality to keep them around. Here is a concept of the changes that should happen to the Cook house from level 1 to 2: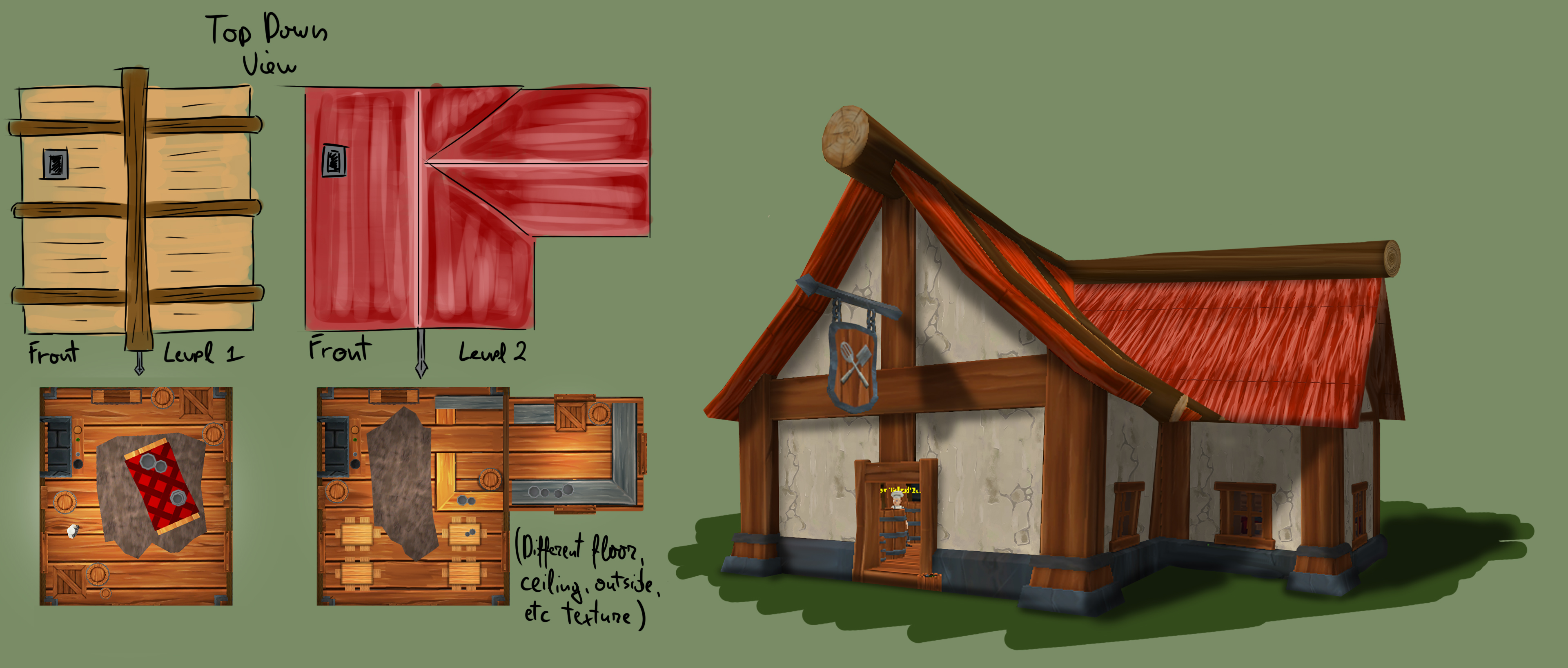 Weekly Events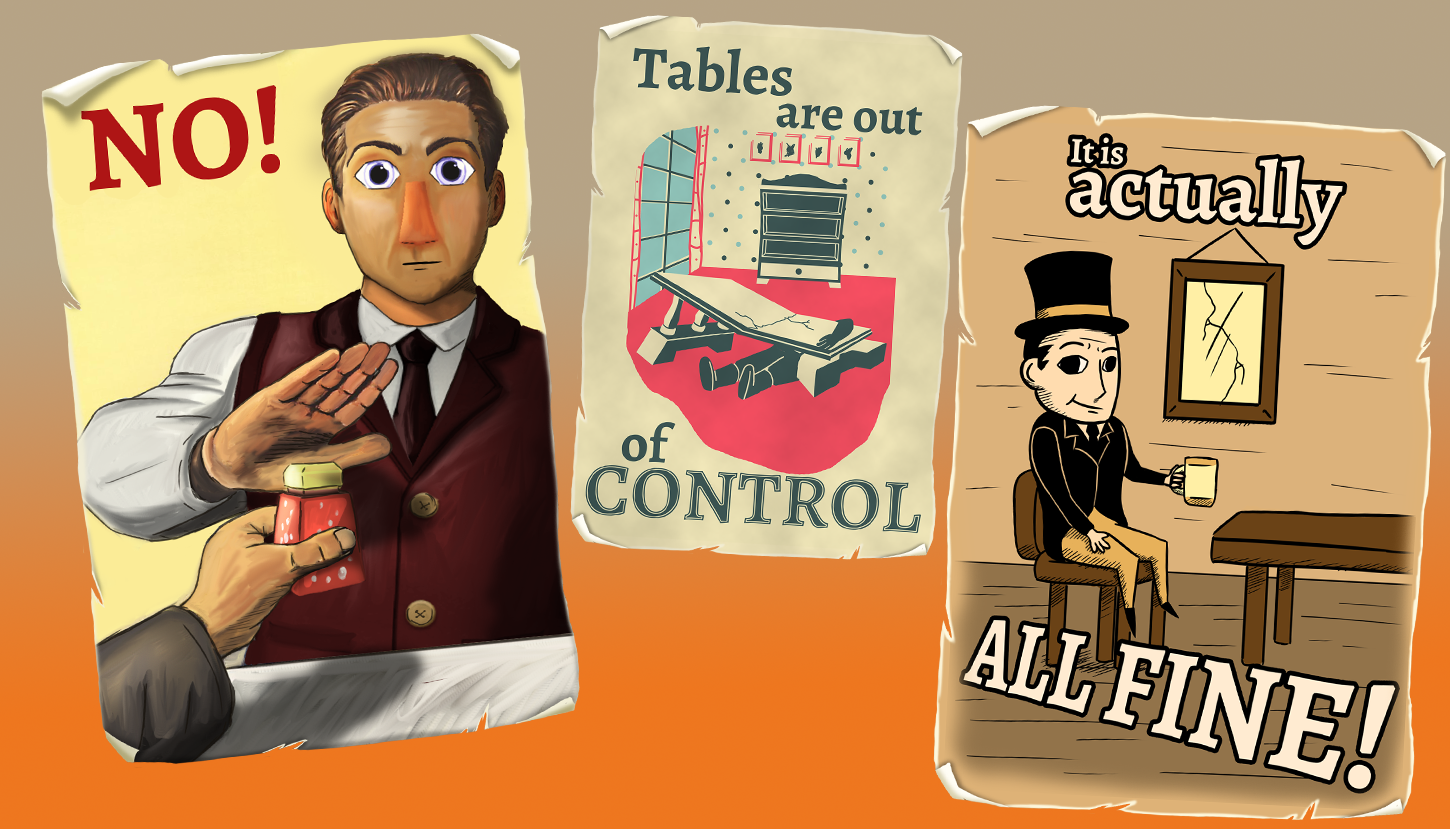 The message board every week has a chance to display something that is happening in Customerania. Some events can be beneficial, some could be a head pain for shoppe keepers. For example - A table has crushed a famous person in his home because of its bad quality, this causes all customers to inherently be afraid of tables leading them not buying anything off of tables - If you only got tables in your shop -reorganise, or this week will be in the red! Events are to keep the players on their toe and sometimes push them out of their comfort zone and try out new things!
Trading Cards, achievements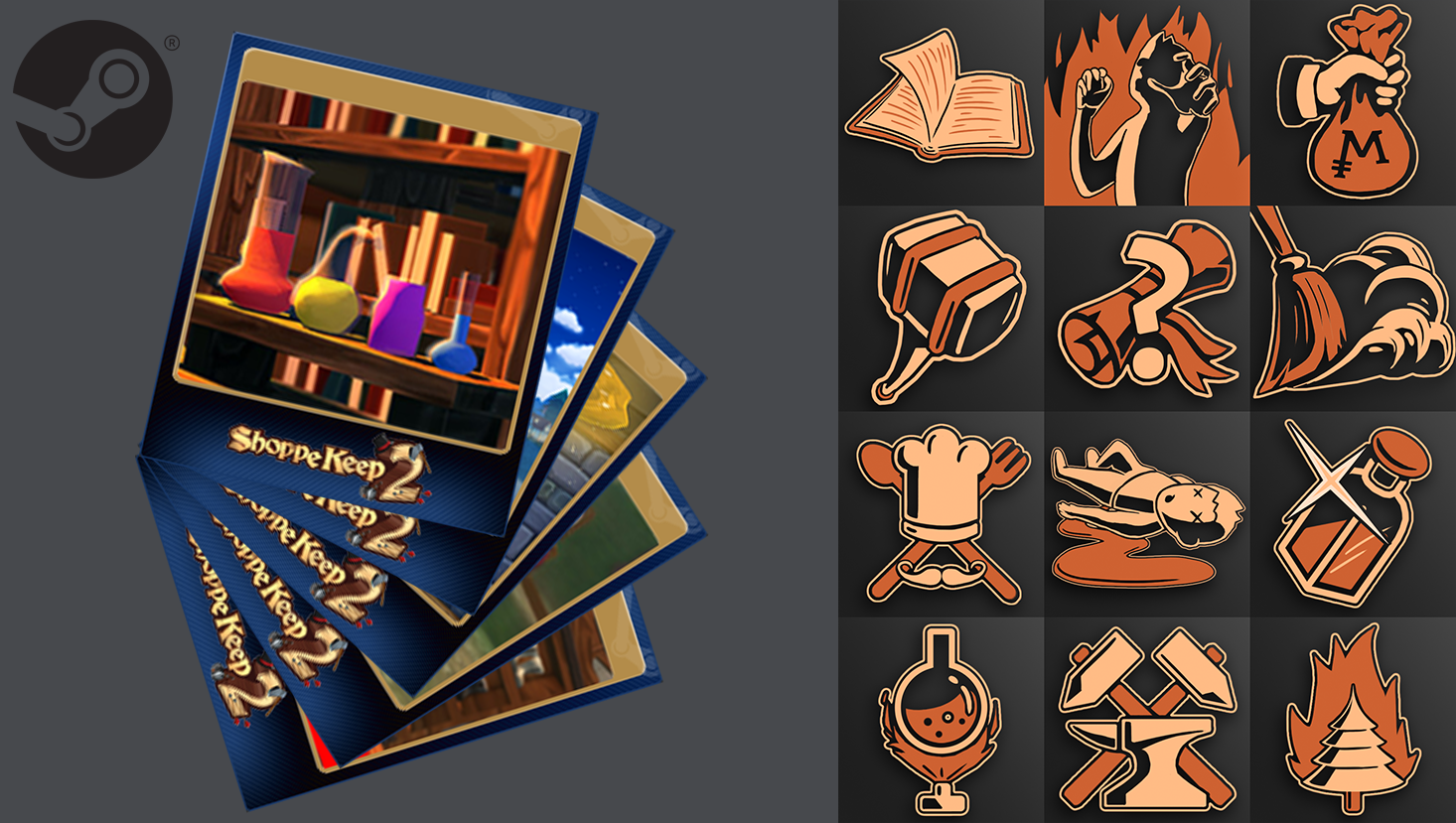 We are aiming for Steam as our first platform on launch, and as such we created our first packs of Trading Cards, backgrounds, and achievements, emoticons, badges and so on. But because of the recent events of Steam being suffocated by asset flip games that are meant to just shovel trading cards out for profit, We might not be allowed to have trading cards live when we start off, but we are just saying - we made them - they are ready to launch - complain to Steam.
Context UI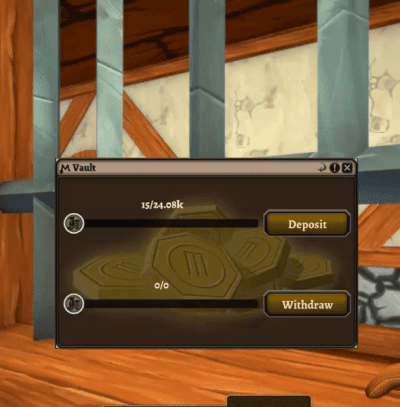 We are trying to add a context help button to most UI's of the game, pressing it will open up a tips/tricks information that includes a video and an explanation what this UI is meant for and how to use it!
Armor sets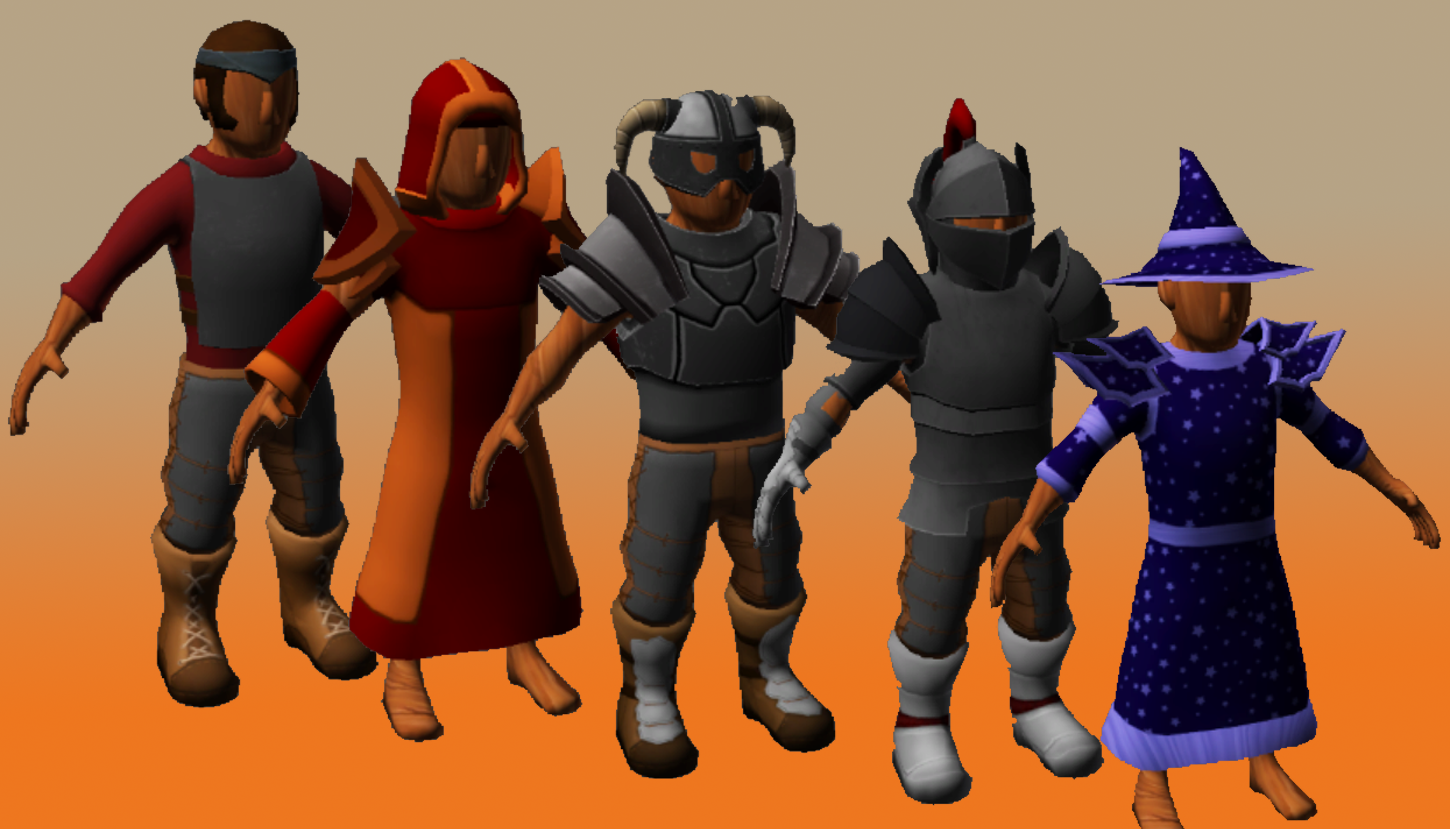 Just showing off a few of the armor sets that you can buy/craft/loot/find and sell for profit! Keep in mind that the Island houses unique adventurers who either cant decide or like changing their classes, so you can see a iron clad warrior come in and decide to start his mage career!
That is all for today! Until next time, stay tuned!