So you may remember that we're using a traditional shop interface screen system in Malevolence...
Well, some of the KickStarter pledgers pitched in enough money to get themselves turned into shopkeepers for the game! Our lead artist, Rachel, worked super hard using reference photos sent in by the pledgers in question and made them each their own custom shopkeeper artwork, which you will see in the game!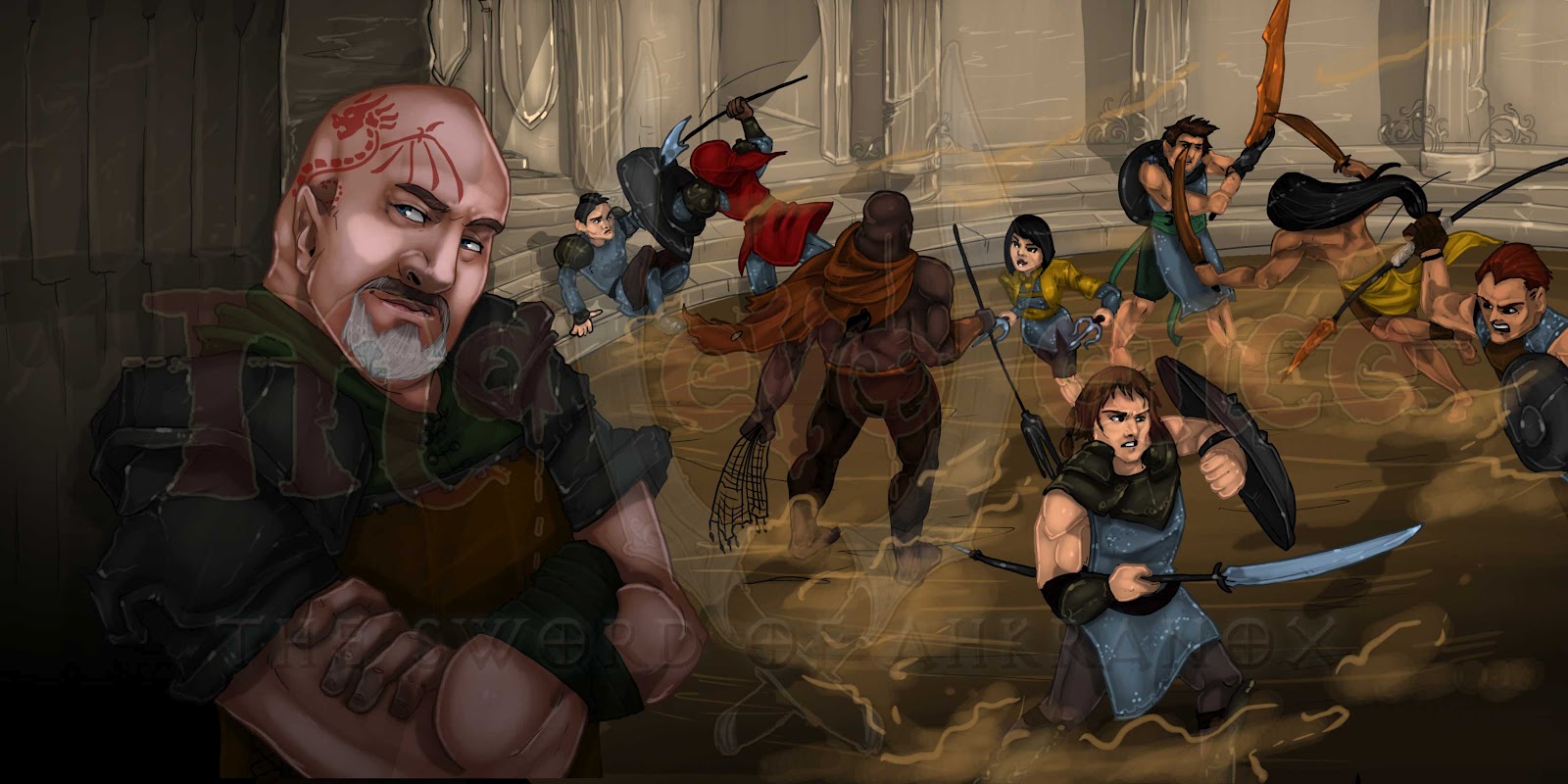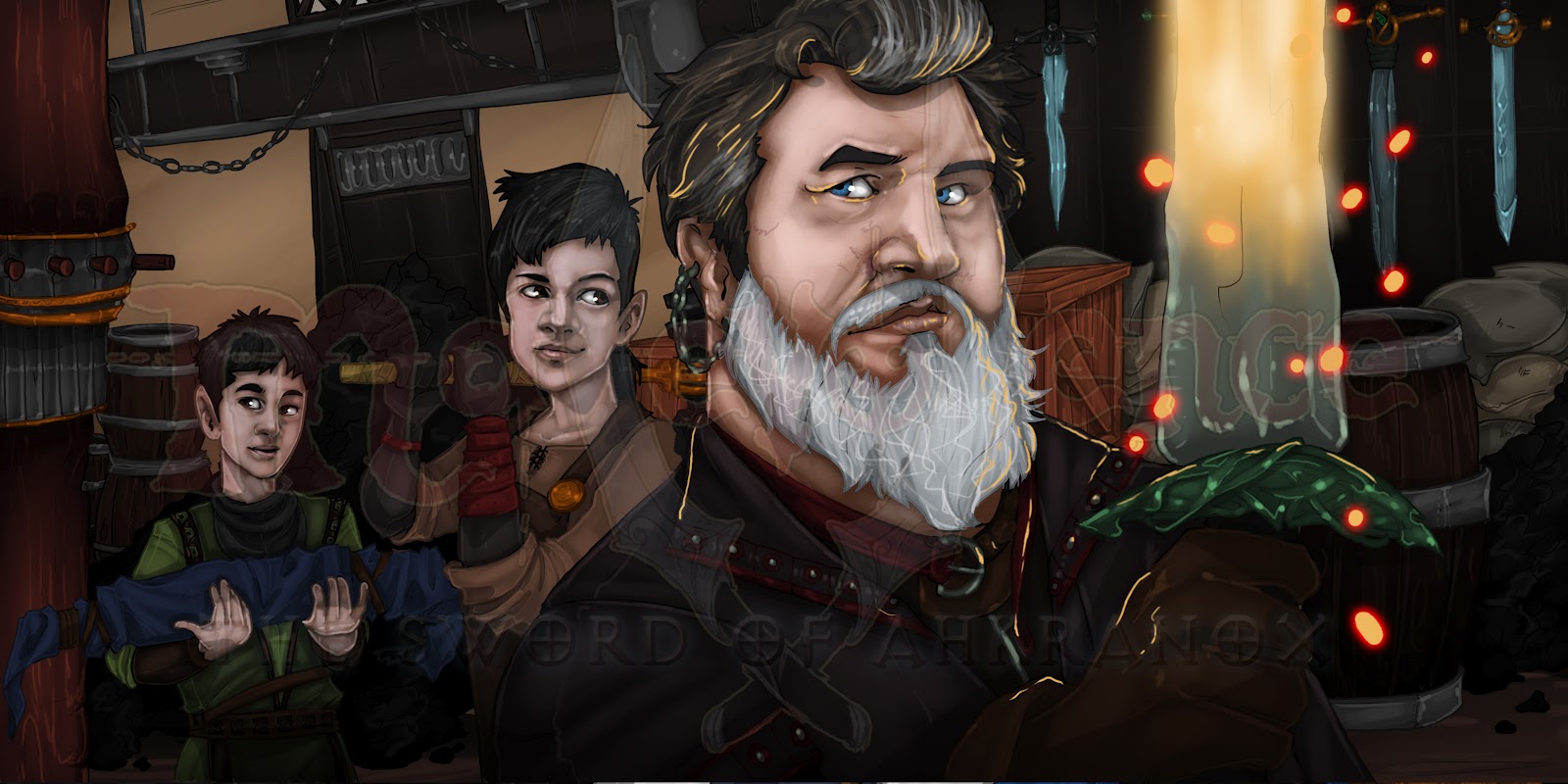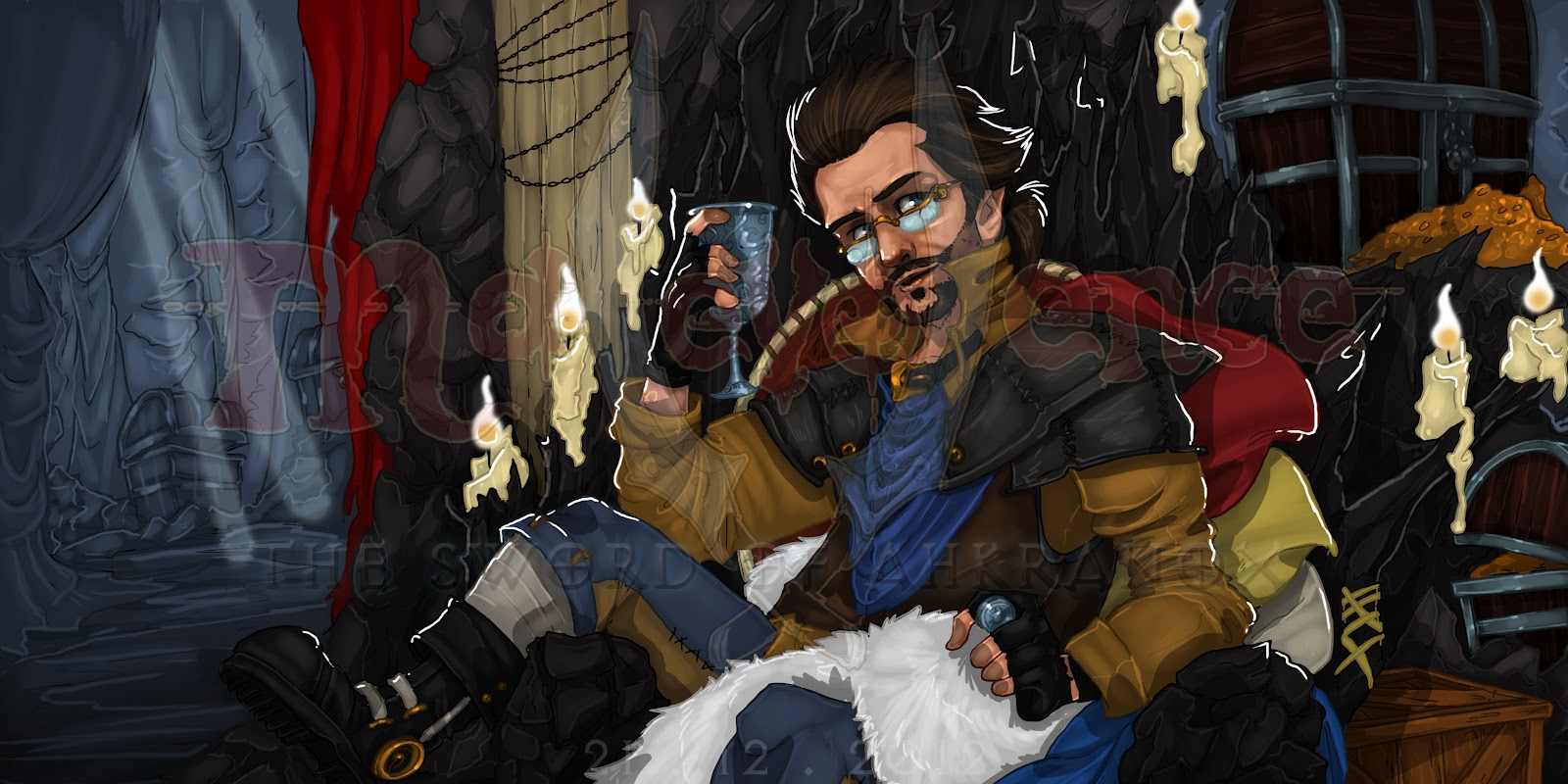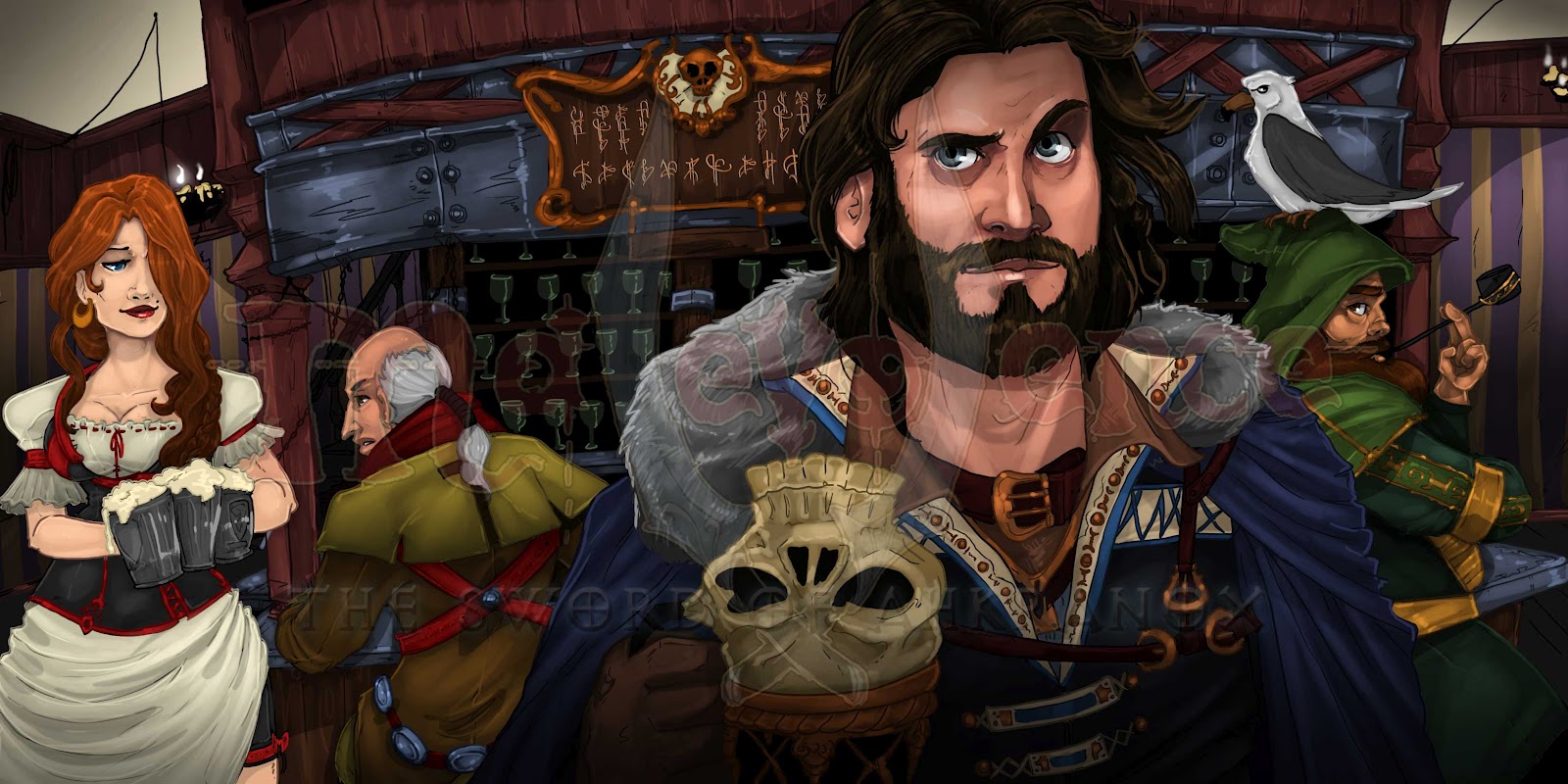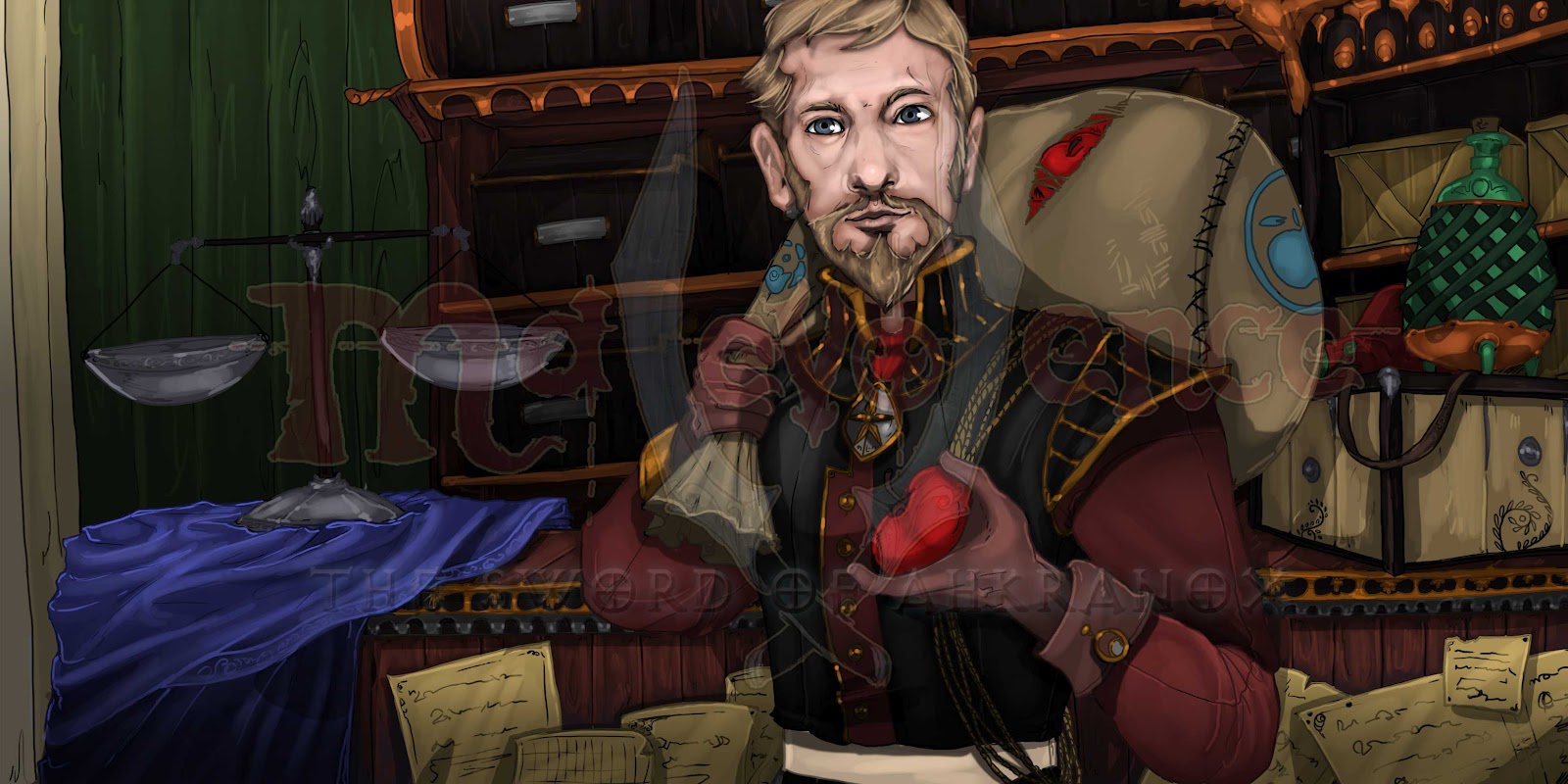 Don't they look awesome??? Rachel's also been working on creating the custom font that will be used in the game. Yes, you heard right, the Diablo-esque font that you've been seeing has always been a placeholder while Rachel makes up the custom font. Here's a preview of how it's coming along!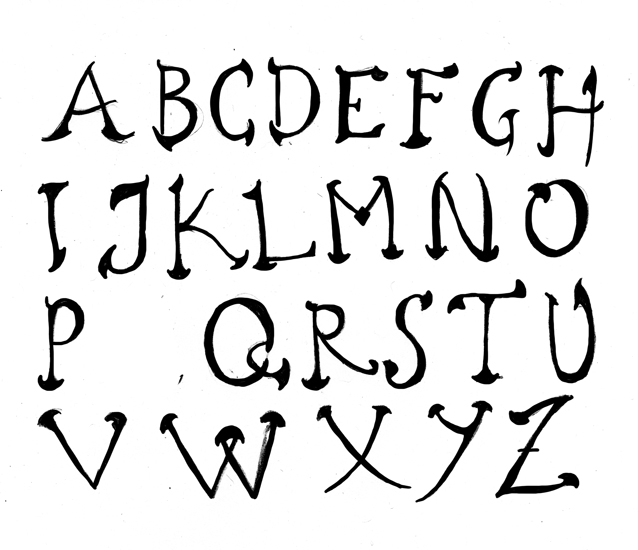 Carrie has also been working away and you can see here her latest sketch for the new character portrait she's working on: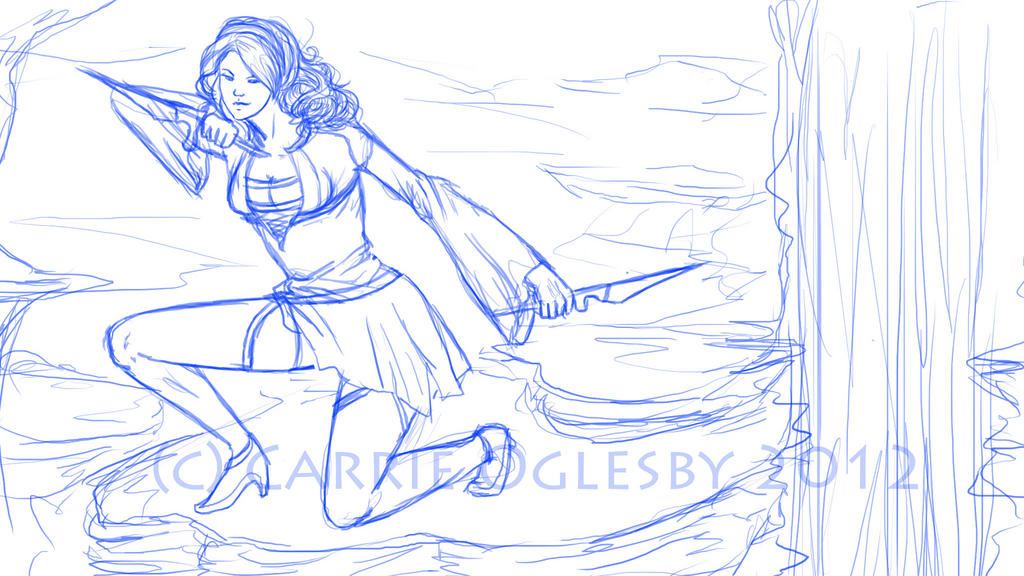 She's been a little busy though, lately, as she's started at her new college! So we wish her all the best.
Another team member, Ian Atherton, has been hard at work creating some new town/fortress designs for the game. He's an early look at his latest work: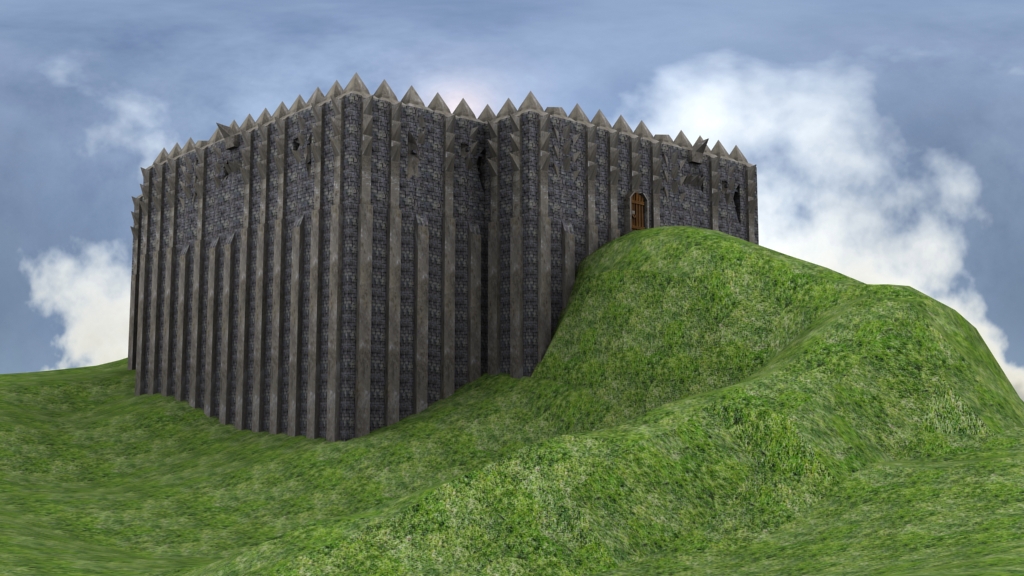 And finally, some sad news. After working with him for about 18 months now, we've had to say goodbye to our sound designer, Roland Shaw. He finished up all of his work for the game last week in preparation for starting his new job. Unfortunately, his new job means he can't work on Malevolence anymore. Have a guess where his new job is?
Valve Software...
That's correct. THE Valve Software! What a champ! We'll miss him dearly, but how can you turn that down? We wish him all the best of luck in his new position and we're sure that you guys do, too!
Anyway, that's all for now. PLEASE don't forget to jump onto Steam Greenlight and vote us up! And, more importantly, please share that link around! We need as many people as we can to see it, so if you're a fan of the project, please share the link on your Facebook, Twitter, forums, etc to get more people to thumb up the game!