Shieldwall is a funny third-person tactical battle simulator with strategy elements. It allows you to feel like a squad leader right on the battlefield.
Shieldwall is based on special formation algorithm which allows you to control squad while playing as one character. We had made this in Formata, but this time it works much more faster and smoother. This is important in dynamic tactical battles. You can see how it works on the following video:
Another important thing is about animations and ragdolls. They affects combat system. Soldiers can fall and get up. It works with missiles and melee counter attacks.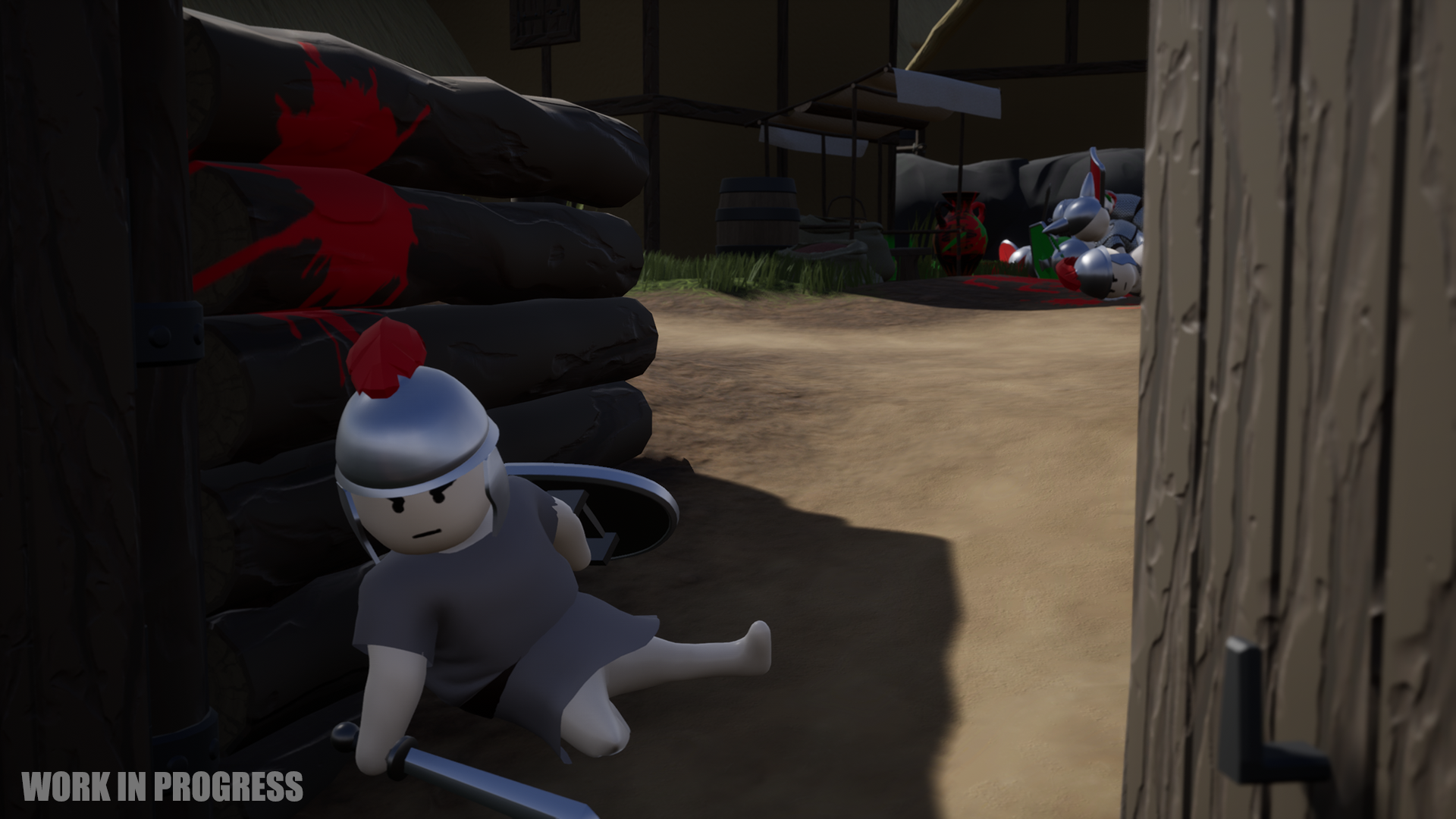 You play matches of 2-4 teams. There are flags to capture. Flags give you gold and you hire new troops and improve your team. Some of the flags are in castles, so you can siege the enemy and defend your own castle in one match.
To make your troops stronger, you should set a standard to your squad. Standard has it's own battle experience and may be upgraded with different improvements. Each upgrade places a sign on the pole.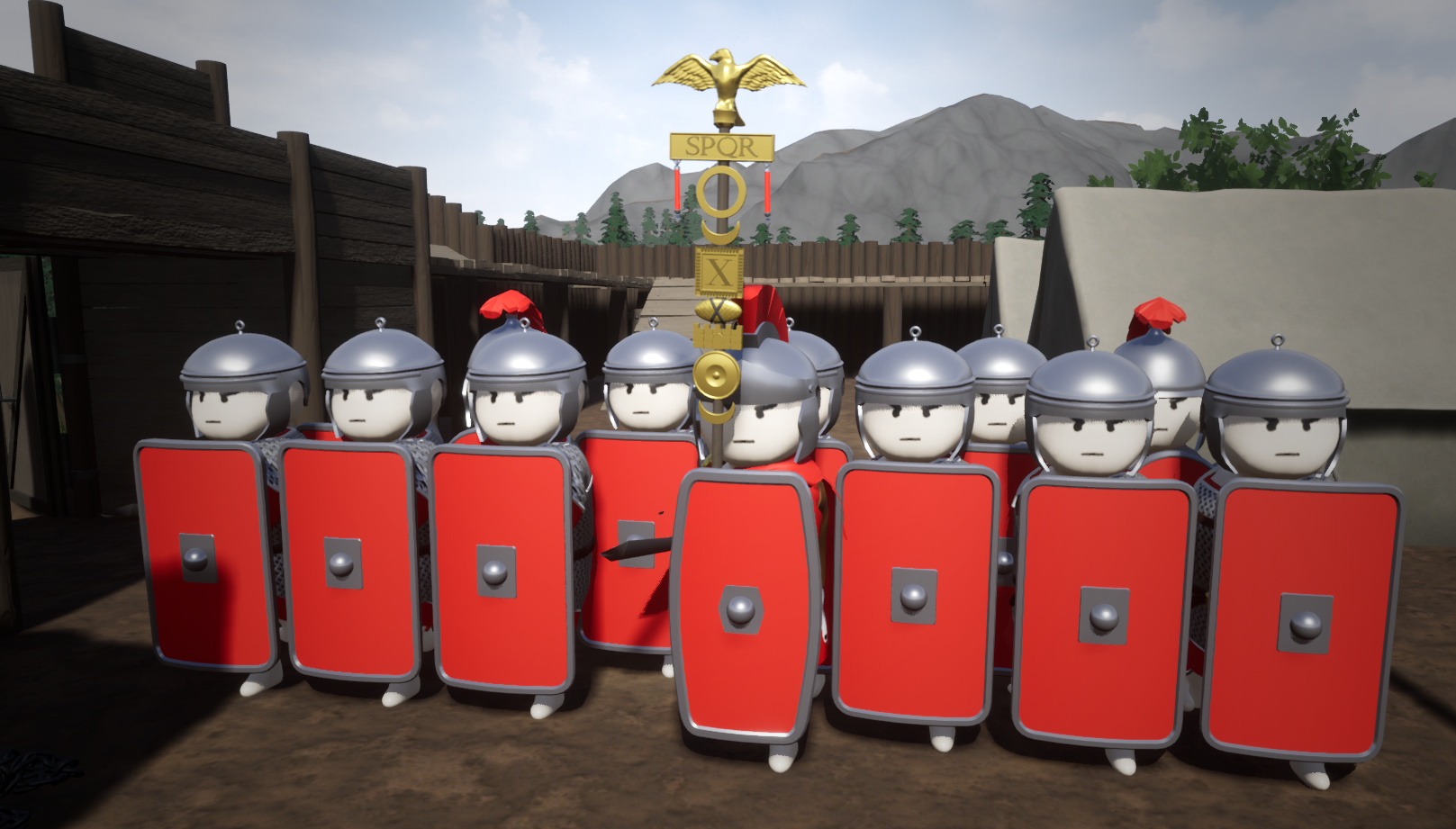 To control your troops you should give your soldiers simple commands like "Follow me", "Testudo", "Charge!", "Hold this position" and "Missiles". On "Follow me", "Testudo" and "Missiles" they form a line on you. "Charge!" makes your soldiers rush enemies without formation.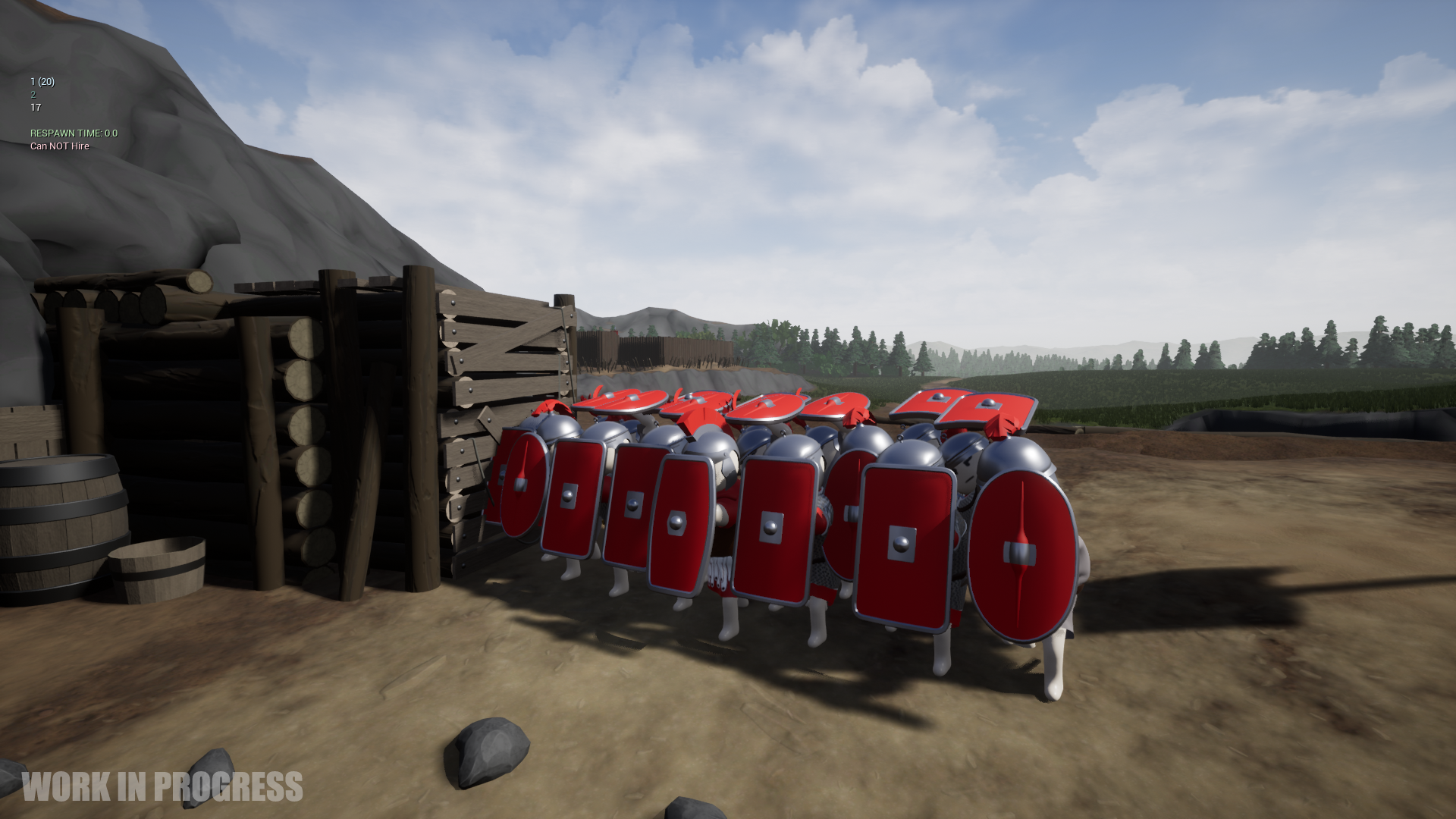 We work on the campaign. It's about Caesar's battles. In the first playable version there are Gallic campaign including 5 main battles. In the future updates we want to add 3 more acts.
Now we target Early Access on March 2020.
Thank you!