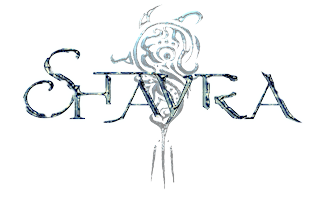 Hey gang, its been a while so I'd like to update this with some more recent stuff.
Now, not THAT much has happened but I did get around to improve a few more aspects of the game. Its all going well and things are progressing. I also retain 60 FPS on my rig, which is marvelous. I'll keep you all updated on how that fares in the future as well as I think its important.

I said before that even though this project started when GG was in its prolonged infancy, that I dont have as much gameplay related stuff ready as I have for Acythian as I shelved it pretty early on simply because there was no way I could pull it off in older GG versions. I try not to endlessly chip away on a "pipe dream" but as I stated, I always wanted to make this game. I bring this up because I realized by working on it just how much I am on square one with it. Maybe square 2 with a lot of generosity and faith



That being said, a lot of things are not yet decided. I do have pretty neat characters, you've seen glimpses of them in previous screenshots but I am also interested in seeing the new and improved character editor that is promised to be in GG max. I plan to have this game have occasional spoken dialogue bits but mostly written multiple choice dialogue sequences.... but with an easy lip sync system I might just get a couple buddies together to voice it and see how that fares. So thats all pretty much in the dark still.

Speaking of GG max, Lee has promised us backwards compatibility but I am cautious about that, so I am on the fence of fully plunging into some mechanics right away because... well, I am fairly certain I can just pop my levels, at least the static geometry and basic animated stuff, straight into GGX but I do have my suspicions when it comes to global parameter heavy scripts like an inventory system. So I will likely get a few levels made, pop in basic combat and exploration and wait to sink my teeth into the real meat of the game later on. If you have thought about that for your own works, lemme know.

So the game is intended to have between 15 or 20 Levels. That would make it the larges GG game to date, I am aware of that, but hey, its a project that is very dear to me so I want it to fill a couple evenings for the player.

Some frustration came also in realizing that the exteriors don't quite look the way I want them to. Some of that is down to GG's rendering but most is because I simply don't have the right assets yet so I am also working on that. There are some great games out there with a visual style that I intend to come close to from the early 2000s and I do need a few more passes to get that right.

Allow me to also post a few screenies from an area I have been working on. This is part of the main quest and you will get to deal with some nasty critters. Keep in mind looking at this that you will hunt (or be hunted by) giant spiders here that creep up on you through the foliage. You can not always see them coming until they are close which is a nice added effect. I'll be sure to record some eeriee audio for them sometime this week. This all leads up to an abandoned mining village where they dug up a subterranean spider nest. You will be tasked to play exterminator here and destroy the nest.

Nothing too special but a neat creepy aside from the main story line in my mind.

As always, the soundtrack will make or break this scene. I intend to have thick swamp sounds with frogs croaking (and be actually visible in the game for that matter) and a subdued tribal music suite that flares up every now and then. We'll see how this goes.

Here is something that will amuse some of my fellow GG users, I have a lot of unity packs ready to go that are far superior, but a lot of the fun to me is making or modding my own stuff. So these are the cartoon props from the classics collection remade:

Changelog

Polished some of the levels, including new foliage and other environment models


Increased grass draw distance and thus improving look and feel of exteriors


Changed PBR rendering values to improve metallic and glass objects (soon to be seen)


New architectural content as seen above. More to be added soon.

As always, thanks for reading and all the amazing support I've gotten for this project so far across the web! Cheers!!





-Wolf