Welcome! The September update of Imagine Earth is ready. Our focus this time is on share trading but as usual you get lots of improvements and new features.

We hope you enjoy all of these goodies. If you haven't reviewed the game on steam yet, please do! Let us know what you think about the changes. We're so close to reclaim the 80% – Very good" rating, which would be incredibly great for the reception of the game. Cheers, Martin & Jens
Shares Trade & AI
You can't miss the new share panel which is located among the all important panels in the middle bottom. It offers a great overview to all values and numbers that play a role in share trading.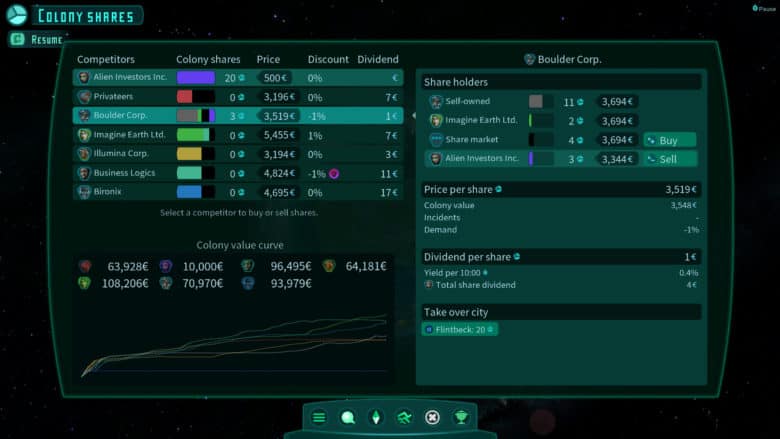 The AI opponents are know actively buying shares. At least those who have share trading in their corporate agenda. On the right you see how many owners a corporation has and how many shares they own. This also means another important thing: AI will now actively take over cities if they have a sufficient amount of shares. The times when you could sell your own shares excessively without a risk are over!
Catastrophes and Global Warming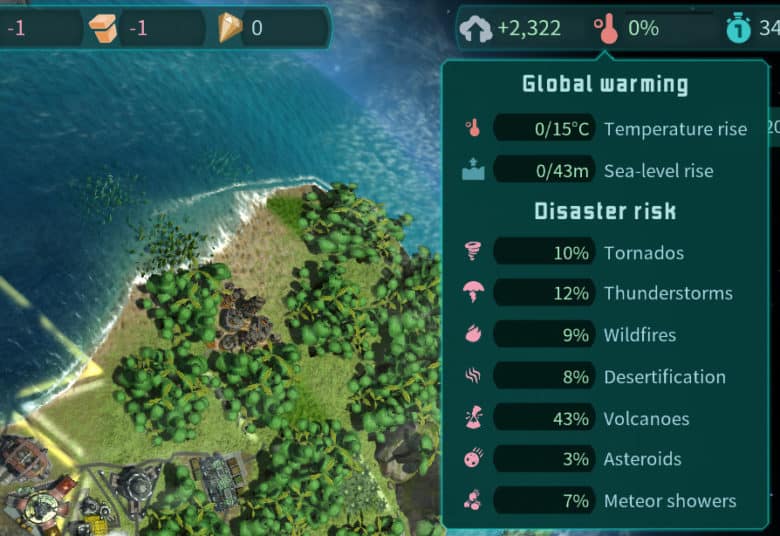 All possible natural catastrophes are now listed in the Global warming drop down. And the disaster risk is rising by several percentages with ongoing global warming.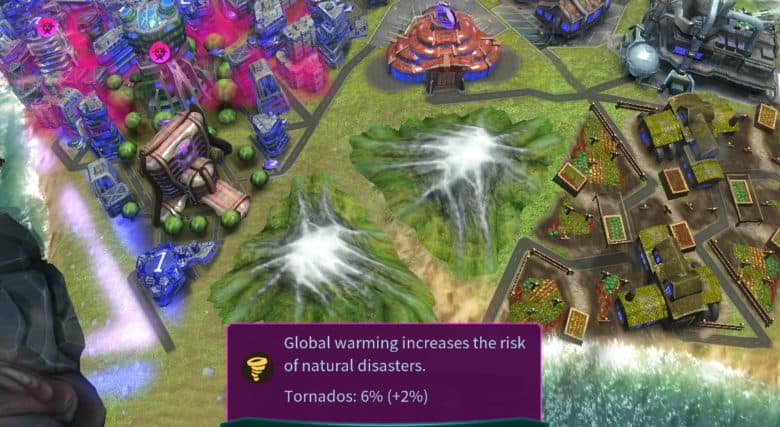 You will be notified regularly about the changes in the global ecosystem.
Tools in the Build Panel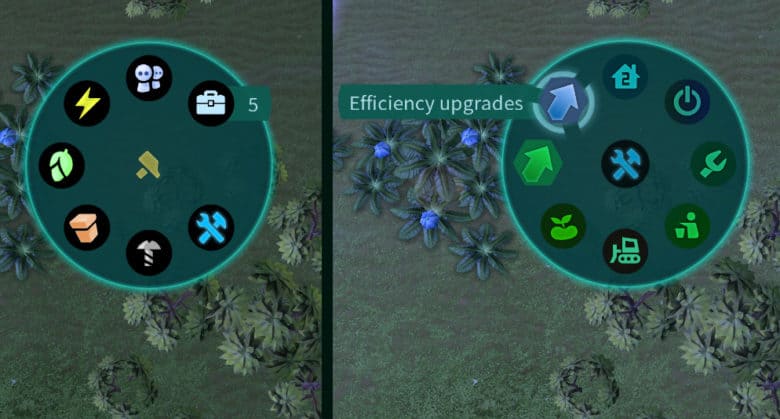 We integrated a toolbox into the build ring and the build menu. There you can activate tools for mass upgrading, cleaning and repairing. It's super handy and it come's with the new forestation tool: It always plants the best fitting forest on a piece of land. You only have to examine the type of vegetation first.
Productivity Warning Icon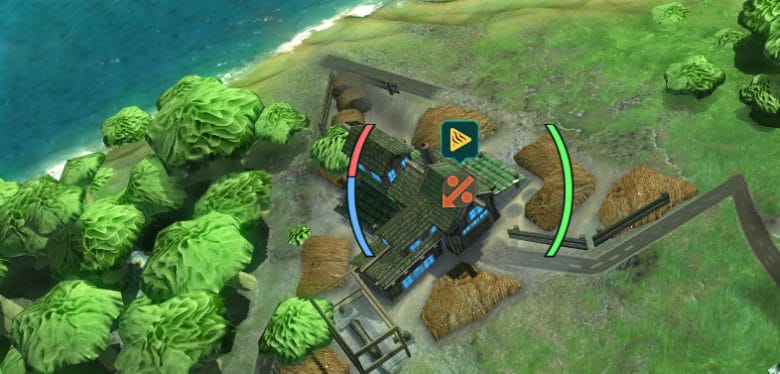 We brought a permanent icon into the world that shows unmistakably when a certain production building is unproductive or misplaced. So you can optimize your colony without having to do guess work and checking each individual field.
Highscores for Steam Workshop Planets
You can now compete for global highscores on every planet that you downloaded from Steam Workshop. Just play it in competition mode and get ready to beat global scores.
Music Tracks
We have a new win theme created by Alex of William E. Audio. A good opportunity to play and win one of those workshop planets and listen to it!
Also, we changed two music tracks that where part of the game for years now. Their highest intensity level for the final state of global warming was an e-guitar melody that most people couldn't stand for long. We optimized one track to be suitably played as background music for longer time and erased the other completely. Please stay tuned until we have the funding for a full force SciFi soundtrack
New Event Notifications

As you can see new event notification popups will inform you from now on when important things are happening. They popup whenever you earn landing permits, research budget or licenses. They will also show up when catastrophes are threatening your base.
Gamescom, August 20. -24th
We have been to gamescom in Cologne and showed Imagine Earth to the public in the Indie Arena Booth. Definitively the best place for innovative Indie Studios! As expected it was a so called blast to present the game to so many excited players. New ideas and balancing issues popped up by the minute. Also the prime minister of our home state was showing up to try the smartest climate crisis simulator made in Niedersachsen, Germany so far ;D
In case you're wondering, the one to my right in the first picture isn't Martin. It's Timo from Mad About Pandas who helped me out presenting Imagine Earth for almost 10 hrs over 5 days because Martin has become a father most recently and couldn't attend the show due to obvious priorities.
Lots of Other Things
Simplified script syntax (will soon be available for workshop as-well)
Changed color of infrastructure building icons
Allow to cancel "quit mission" dialog
Make sure trader has always at least one laser or pulse cannon
Display faction names in game setup
Xrathul now "harvest" all colony buildings – not only districts
Display victory point target number in victory points panel
Improved camera controls (less sensitive in some situations)
Also adjust temperature in fields adjacent to area of climate generator
Display build graphics immediately after placements
Colorize area that will belong to a city while it's being built
Removed annoying sound in colony rating panel
Make sure AI keeps some resource and items to have better trading opportunities between players
Improved territorial dominance logic – distance to claiming building should be more important than build order
Allow cancelling of research