Hello all! Lots of exciting things. If you follow along on the forum you'll have gotten bits and pieces of it, but I'll just dump it all here as I've forgotten what I've mentioned and what I haven't... So here it goes!
Firstly, I've FINALLY gotten around to starting the implementation of the wonderful Abandoned Mine assets that Ethan did for the project before he left, and already they're looking great!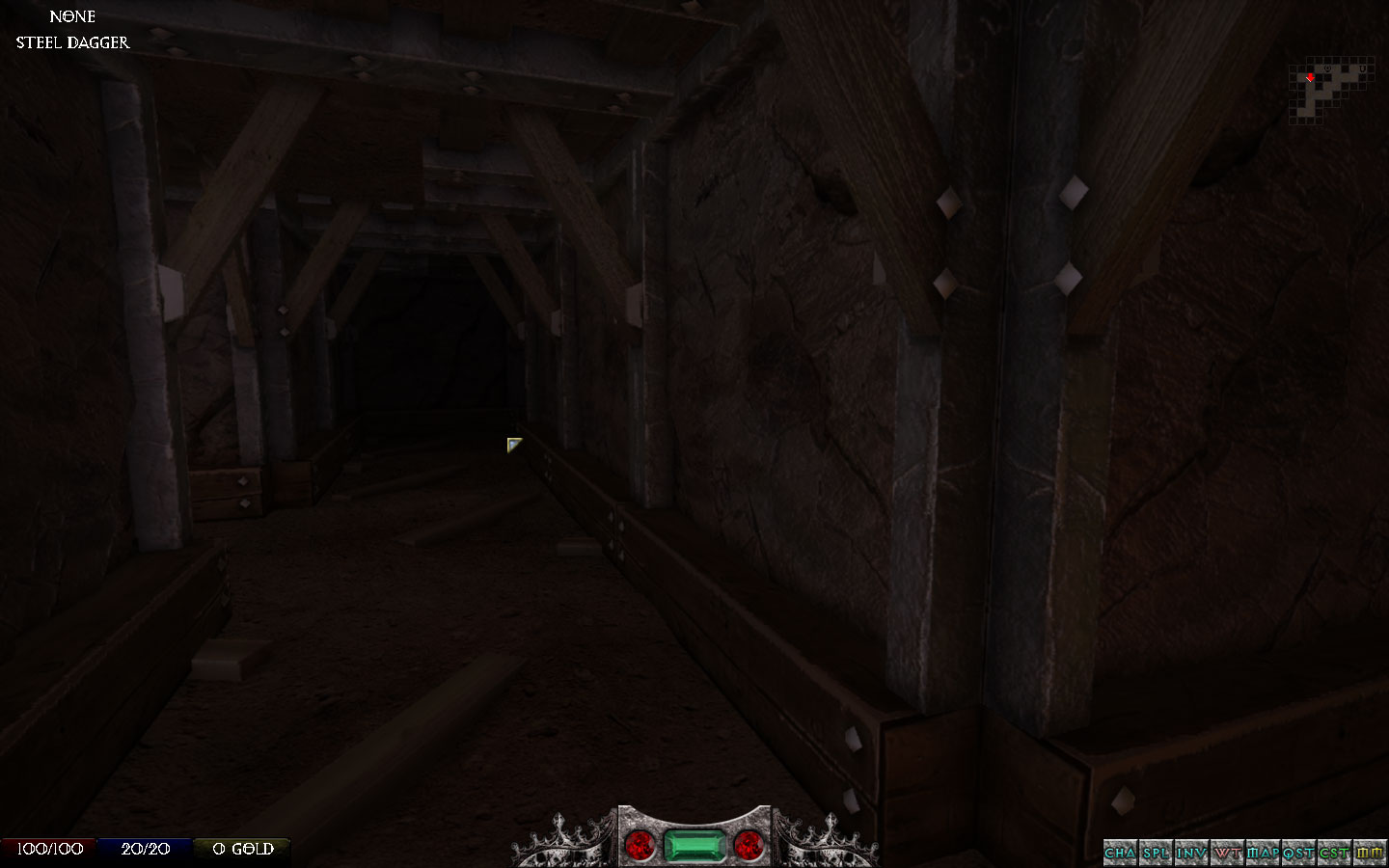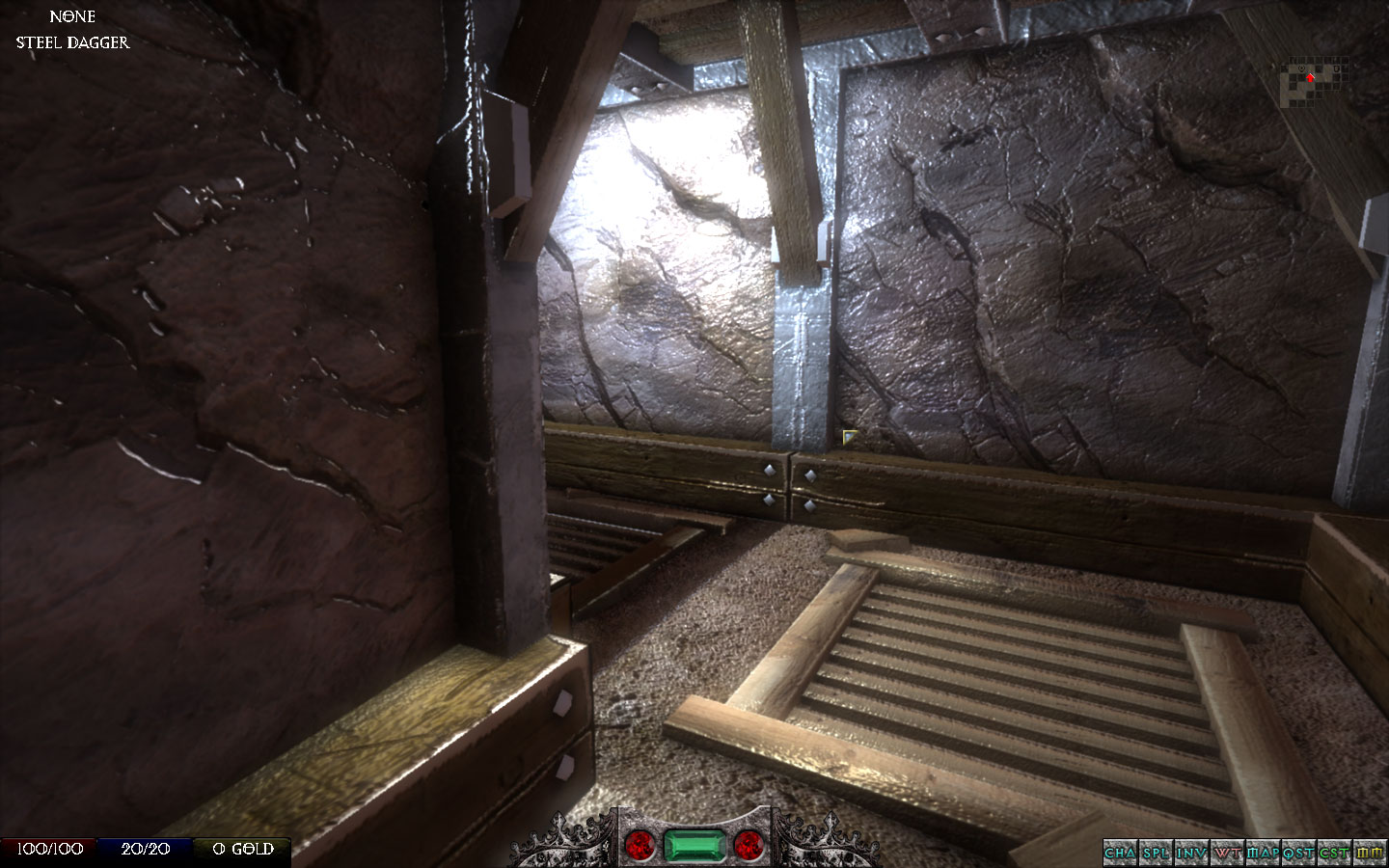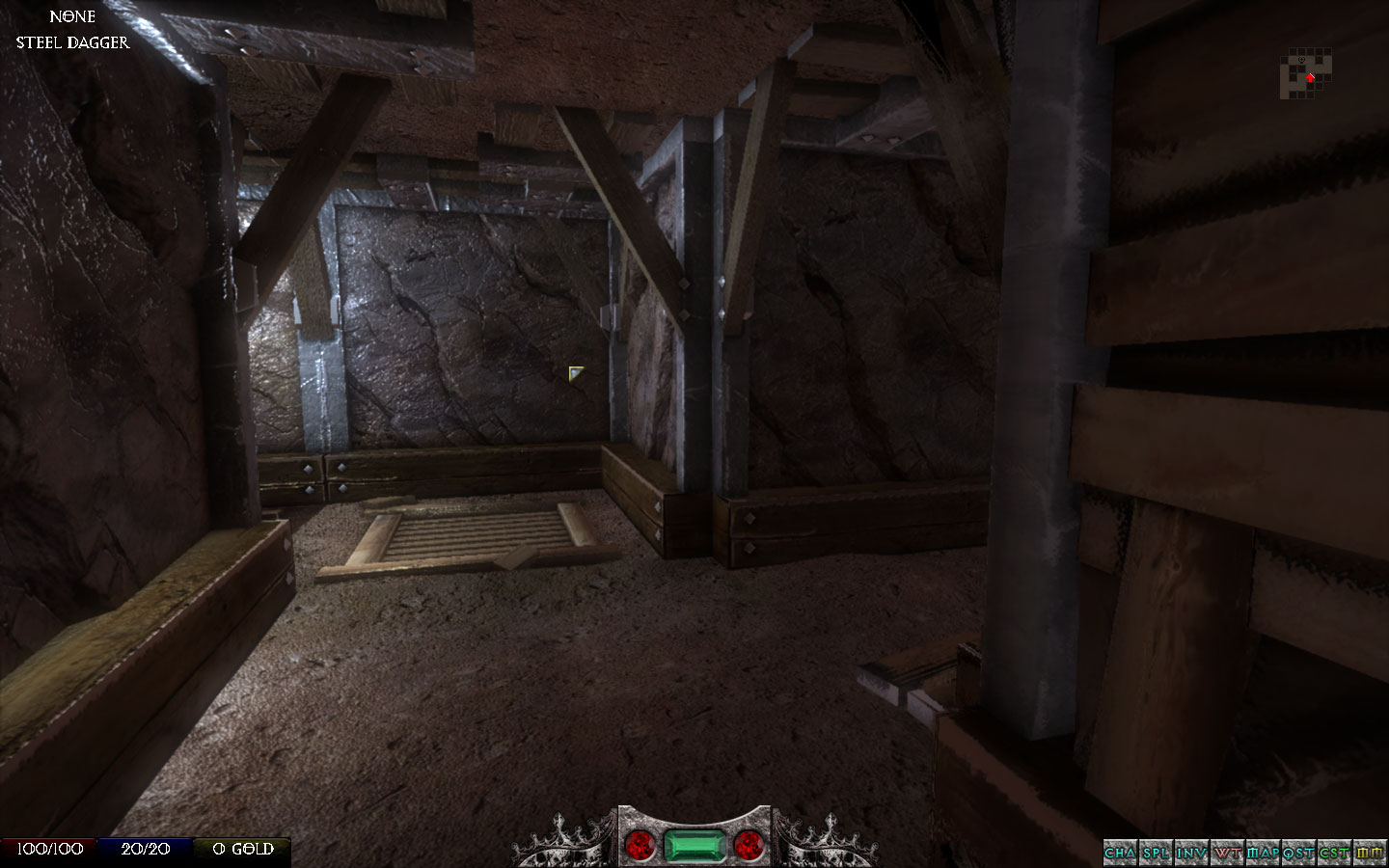 Only about a third of the way through getting them in place, but already they're looking absolutely fantastic. To go with them, Roland made up some INCREDIBLE mine sounds for us before he left to go work at Valve. We have falling sifts of dirt, crumbling rocks, and groaning timber sounds to make the mines come alive! All of this will be in the next beta update as well, so you'll get to see it in action in the Let's Play videos that Hyfrydle has been kind enough to do for us.
Next up, Mathieu has been hard art work on the new website, which, when launched, will officially open up pre-orders as well as give public access to the forum (gulp). But the new site is SUPER sleek and we're really happy with its progress so far!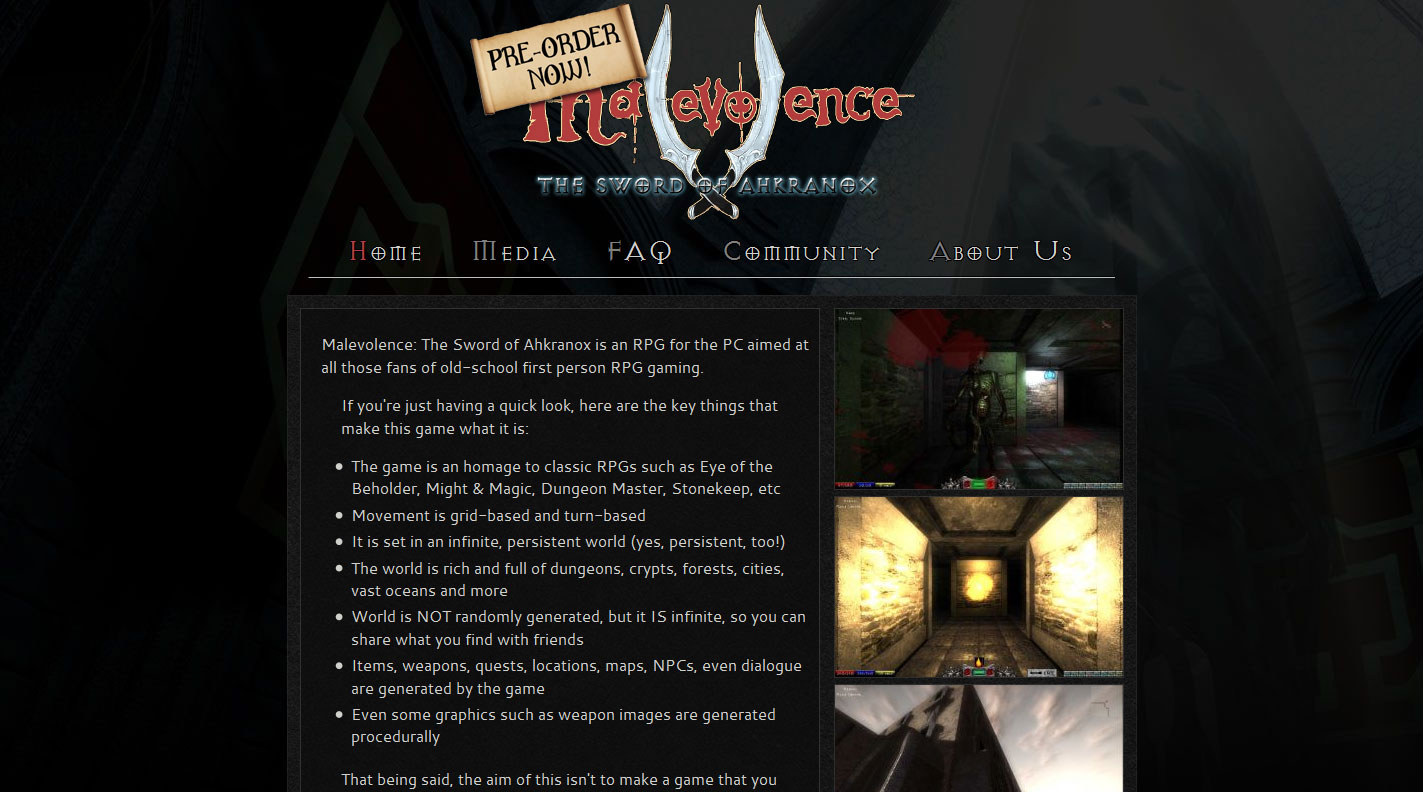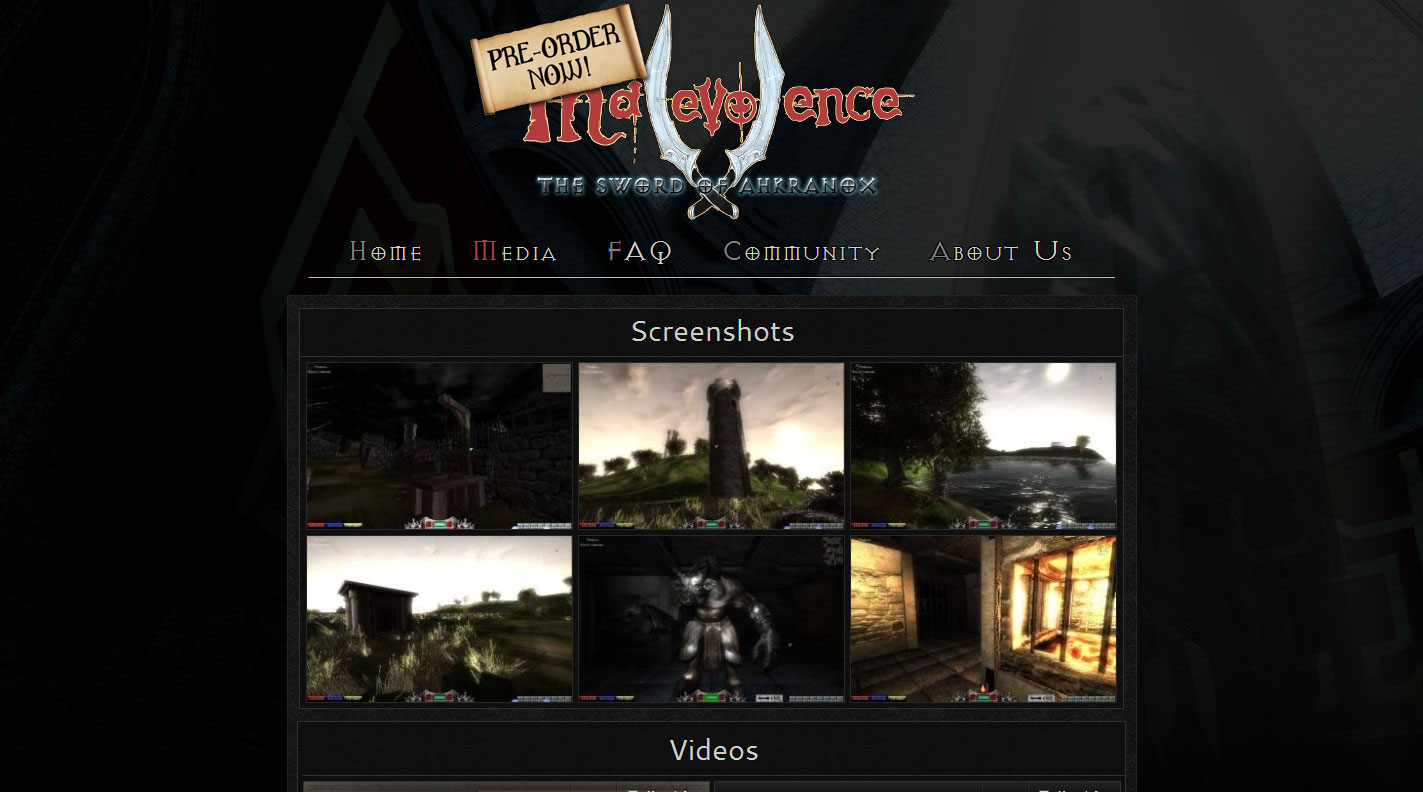 Aaaanyway. The basic engine for the NPCs (which we've been working on in the background for QUITE a while now) has finally begun being implemented. As a result, the land of Ahkranox has its first NPC. He is a member of the Blade Clergy, who watch your progress and assist you where they can. They're a slippery bunch, though: always speaking in riddles and seeming mildly amused at your struggles. Personally they creep me out... And I designed them! The males are voiced by Samuel Drake and the females by Karen Kahler, and they did a GREAT job and making them sound particularly twisted and creepy!
You may have noticed the incredible portrait artwork for Clergyman Al-aeks in the video there. Here's a higher res pic so you can drool over the incredible work of Rachel Birchnoff: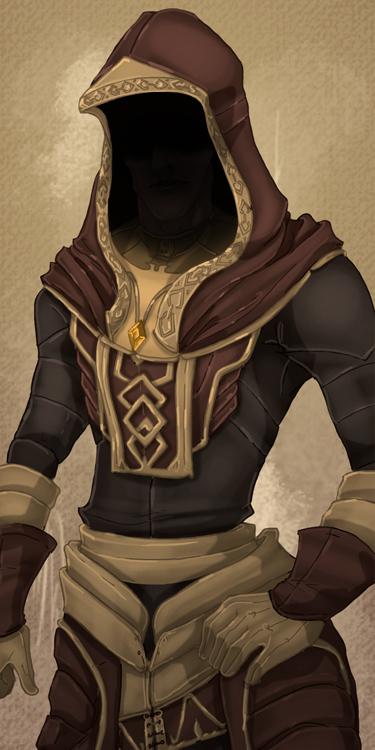 Next up, we have started implementing weather systems into the game! These are actually generated procedurally as well! Roland Shaw actually went camping in bad weather to record these sounds for us before he left the team. What a champ!
Anyway, the visuals are temporary at the moment, so keep that in mind, and I've made the video deliberately dark to hilight how AWESOME the lightning flashes are, but check out the amazing ambiance that it adds to the world!
Soooo.... What's next.... Ah! Sophie finally finished the full set of ink splatter artwork for the intro cinematic, which means that we've started work on animating that! It's still very much in-progress, but I thought I'd show you the stages the 3D scene has gone through so far: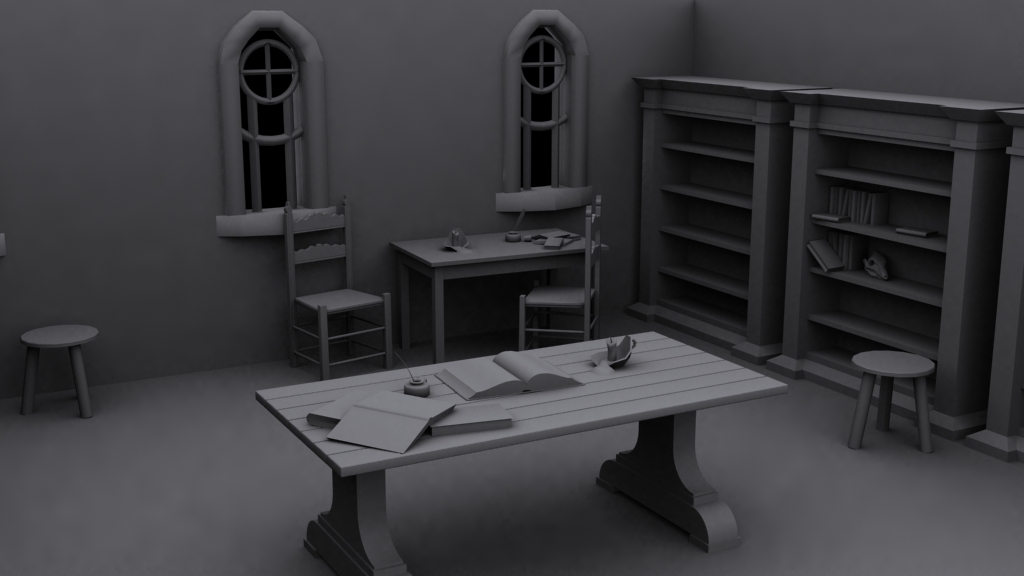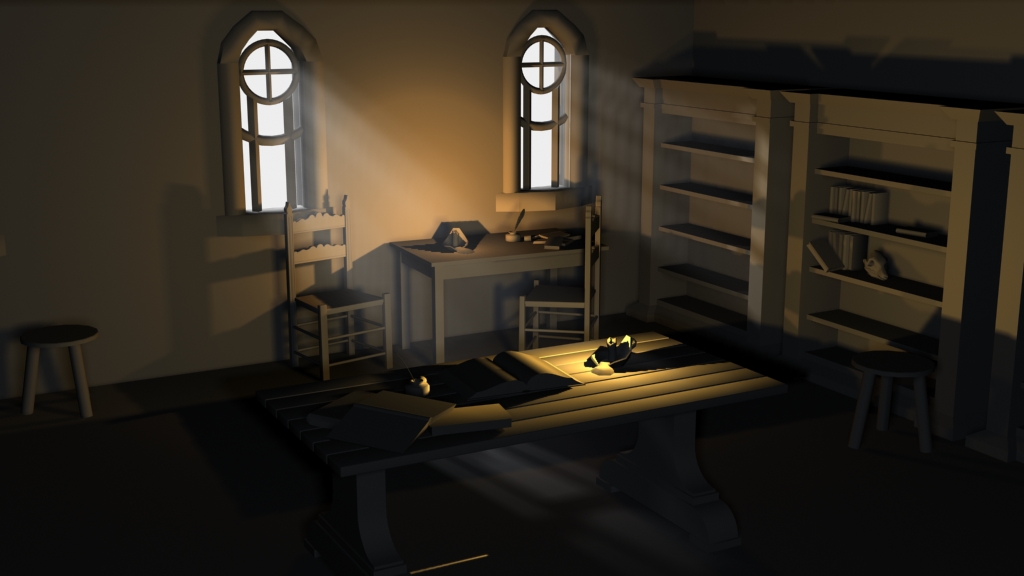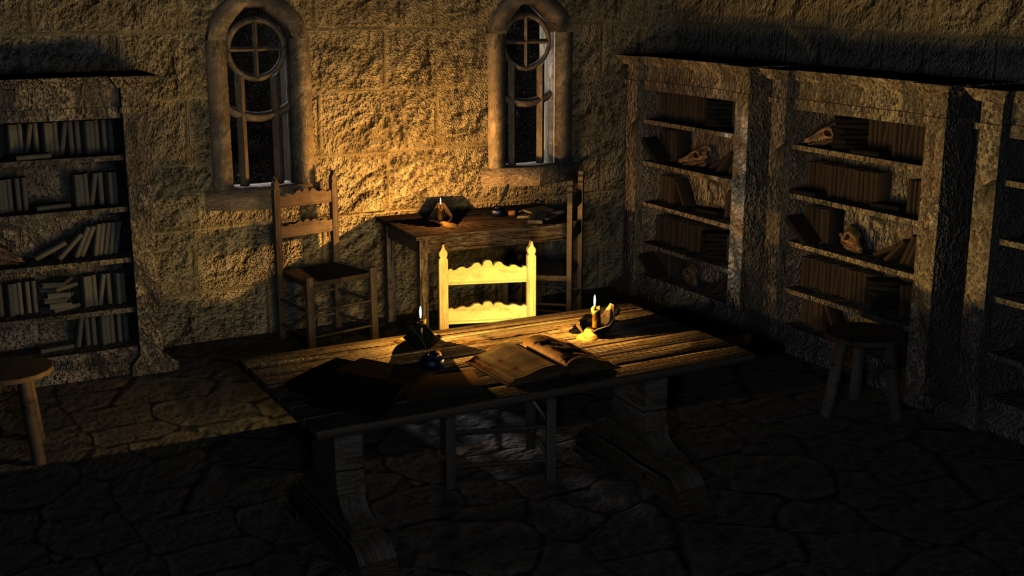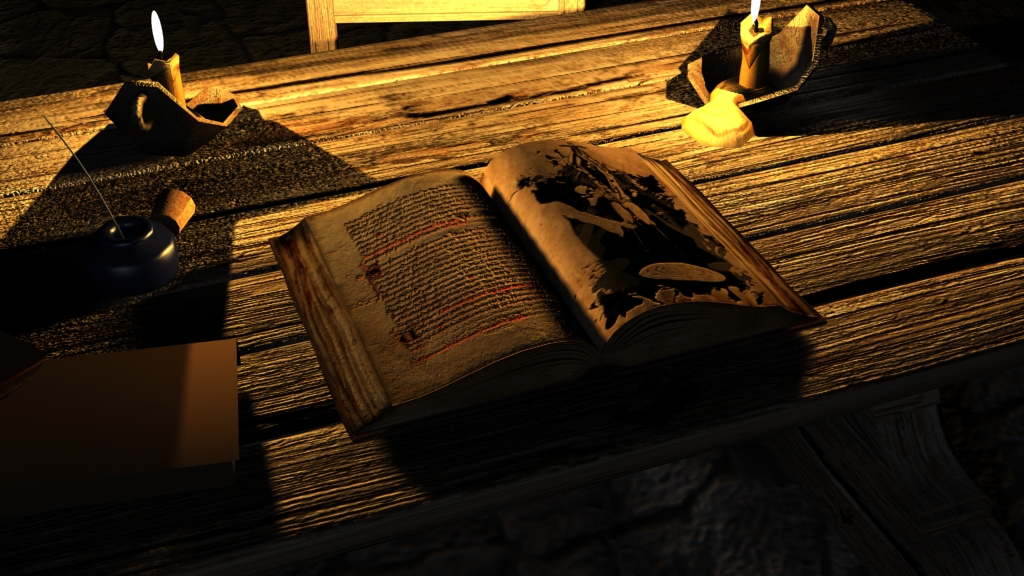 All the 3D in this scene has been done by none other than me, your friendly neighborhood Alex! I've been animating a bit more of the scene each time I need a break from coding to clear my head. It's still really early, but I'd love to hear what you think! It'll look better as I do more work on it.
So that's all I can think of for now. I know that Rachel is hard at work on about 20 new sets of armour for the game, so I'm sure in the next update you'll have some sexy, sexy armour artwork to check out! Until then, I shall say goodnight, since it's about 1am here and I have work tomorrow! Laters!