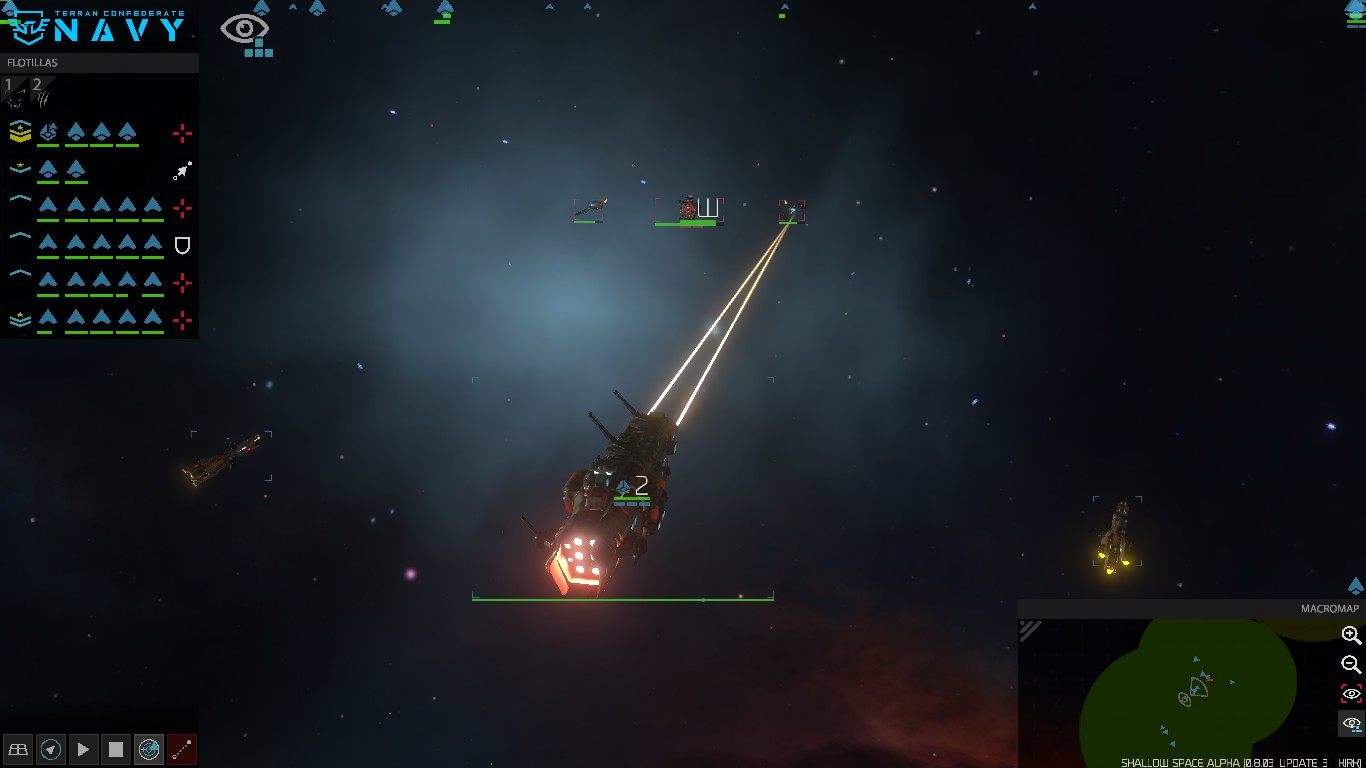 A week ago we released Shallow Space on Steam Early Access. The last few weeks especially have been super busy and we haven't used the release as an excuse to let progress slip. We already got excellent feedback from people all over - in terms of support and encouragement, but also reports of specific issues that needed fixing.


We have a lot of work to do and so we bounce straight into the arena with the first post-release update: UPDATE 4, which fixes many issues and adds a sprinkling of new features most notably the ability to scan and the basics of the objectives tracker.
Furthermore, the previous release version had added visual ship customization, meaning you can customize your ship's materials. "The major feature added in this UPDATE 3 is the ability for the player to "skin" their ships in many different ways. You can choose primary and secondary colours and even surface properties like shininess and metalness"

(PBR is a beautiful concept and technology btw, more technical info on that here for you dev/artist types).
You can save and reuse themes, which are applied to ship configurations themselves, so you could have your scout ship configurations coloured differently from you attack ships for instance."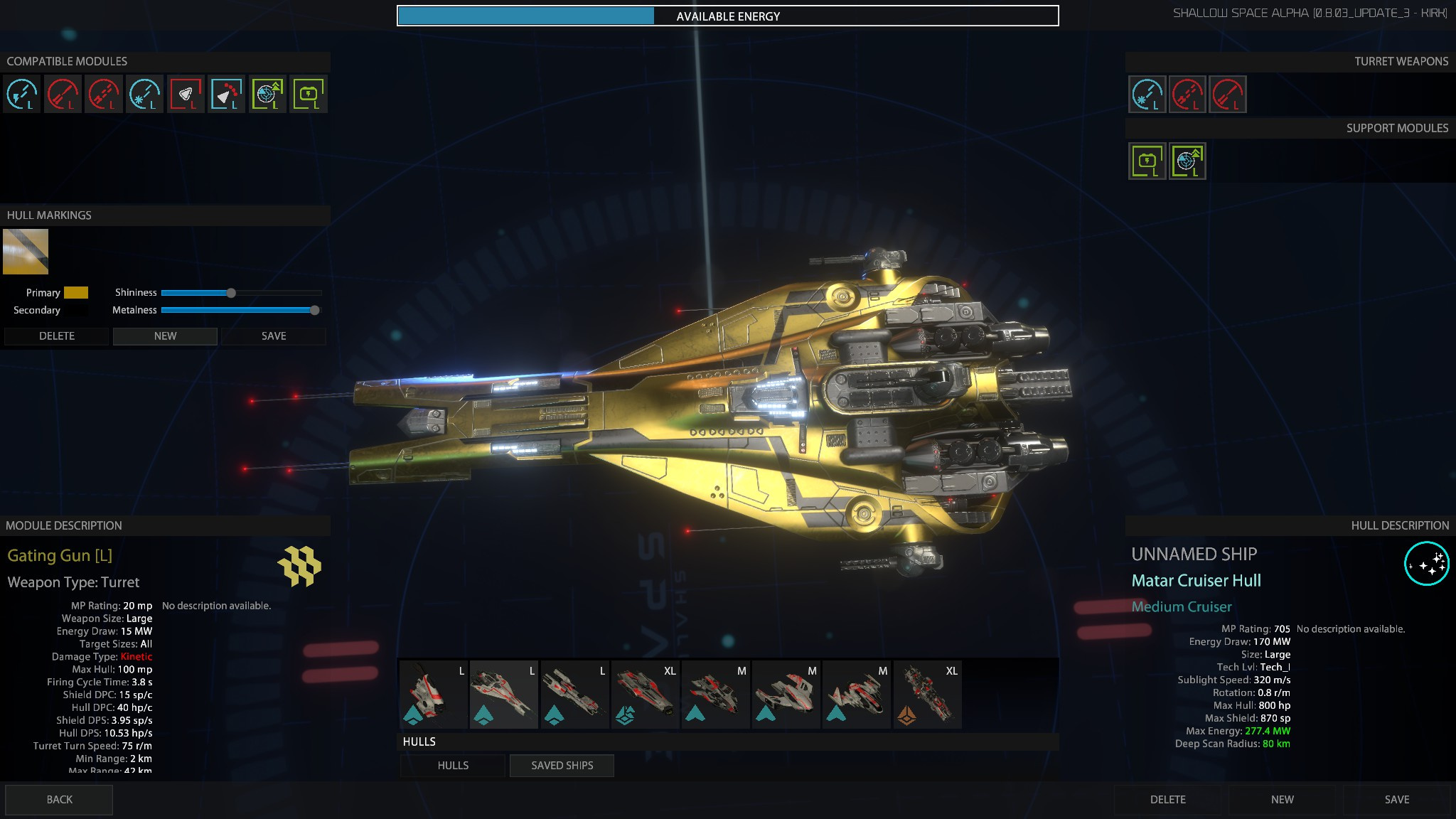 Also, we got a helping hand from the General Manager of another popular project 'StarMade', who has been hard at work re-designing the forums. Check it out yourself, say hello, we won't bite :)

Keep in mind, that the Early Access release version at this point, is a preview of what is to come. The game will expand massively in both scope and content as we head towards final release. We intend to update frequently and will be adding many features serious amounts of content over the coming months.
As we hope you can see, what we have here is a very solid foundation, a good amount of the core mechanics are present and the ways to interact with them are quite refined. It's a platform on which we will now keep building and iterating on.

Rock, Paper Shotgun did a nice little article covering the release, give it a read!
Also, the guys from Explorminate, did 2 cool videos, one spending time on ship design and the other one covering skirmish.
I want to express a huge thanks from the guys at Special Circumstances, we really appreciate your interest, support and all the feedback we have received so far. We hope you will enjoy playing Shallow Space as it develops! Join us on our journey of developing the Shallow Space universe!

As a special gift we want to share with you a few wallpapers made from the gorgeous skybox art by our very own Daniel Schmelling.
All the best,
Mathias