In 2017, Rodrigo Banzato started a journey to develop a new game with Herik Campos. With our experience and passion we realized that our dream was too big for just the two of us and we needed a stronger base. We needed people as passionate as us and also involved in the game industry. So Rodrigo had an idea to make a video and spread the word in social media. A call to arms, so we could assemble a great team to work hard in the most immersive game as possible, a game that we would love to play, after all, we are gamers too.
It wasn't an easy task, with just 4 members in our core team we worked very hard in our free time to make our idea as smooth as possible to those who wants to board in this incredible journey with us.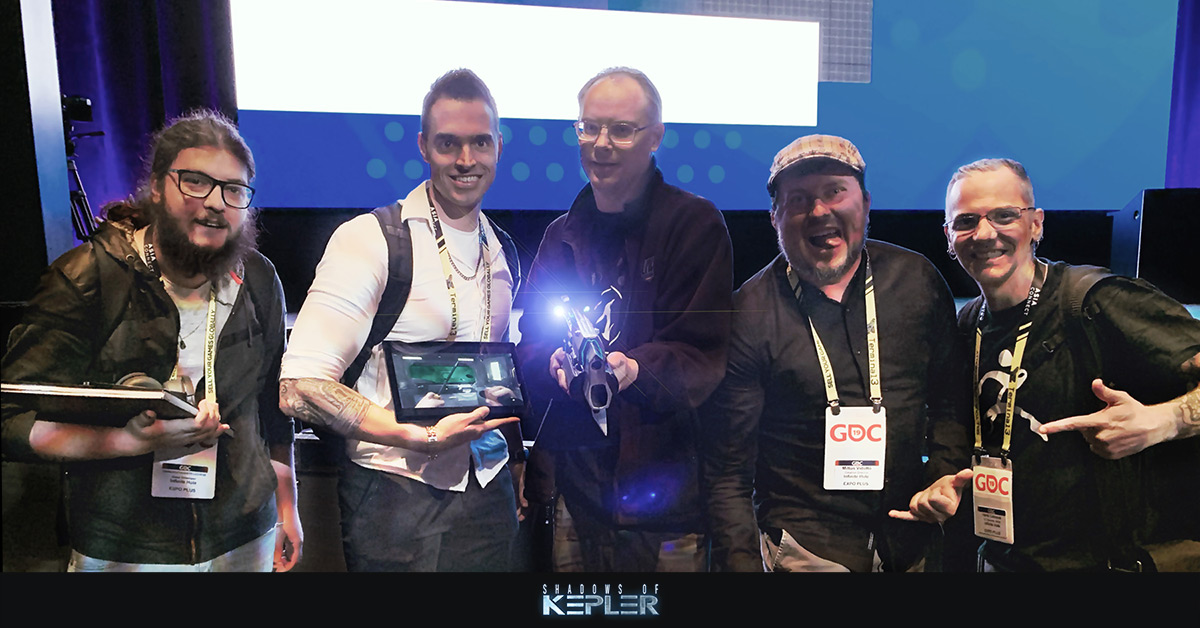 So, during this time of the production, we did several Trailers to show the universe of the game Shadows of Kepler, we also did a 20 min playable demo to have the attention of some great publishers. So we traveled to San Francisco in mach for the great GDC (game development conference).
The game shows the path of humans up to the exploration of this new planet called Kepler, human's new home. Throughout the spacial travel a lot of inciting incidents will happen and what supposed to be our new friendly home, becomes a foe, a threat.
Take a look on some images of the Trailers and playable demo: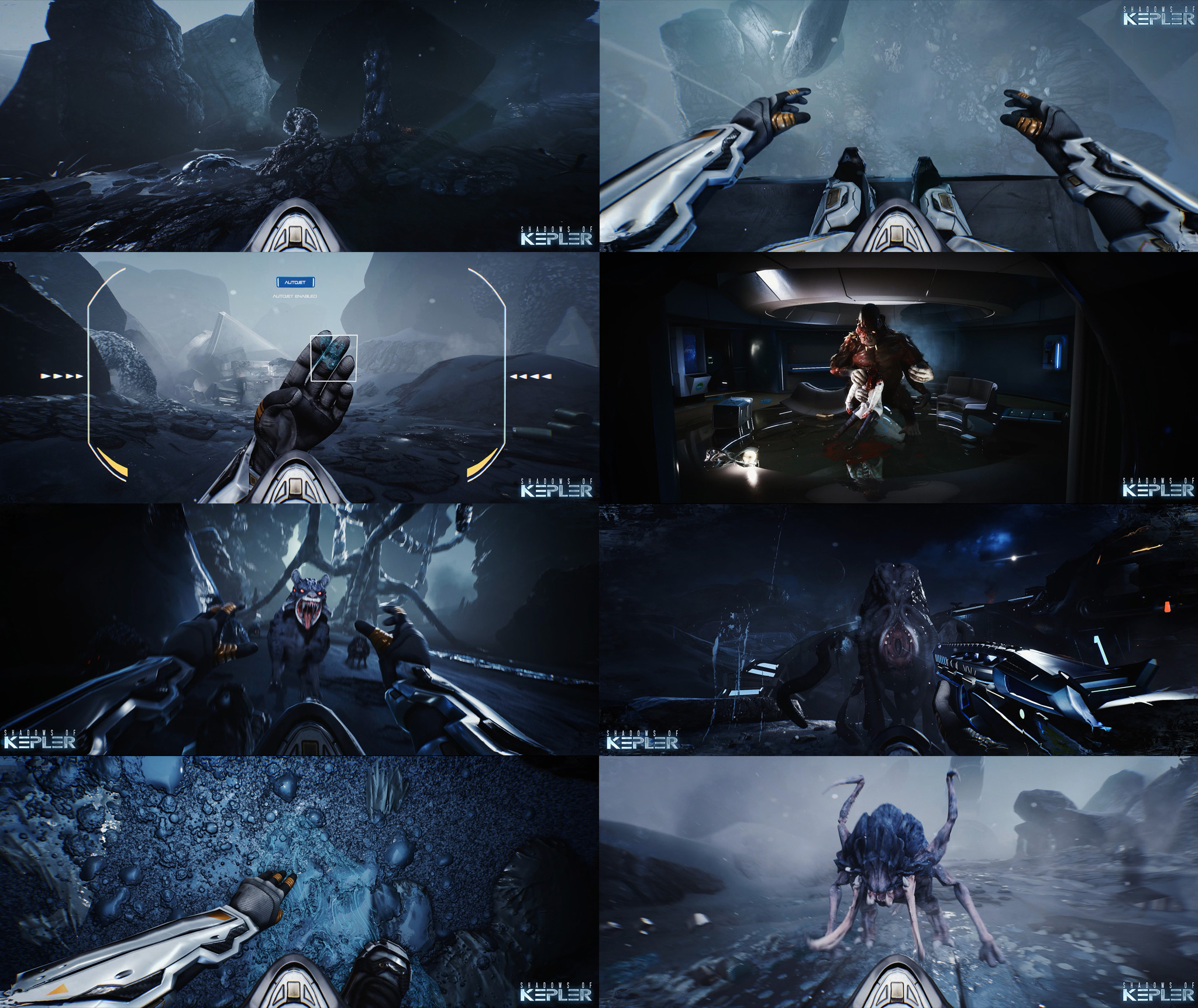 Some images of the Trailers we did. All running at 4K 60 fps in-game.
The first playable demo was a great challenge for us. With a very small team, we studied and worked hard for a polished demo, not only in the visual but in the code part.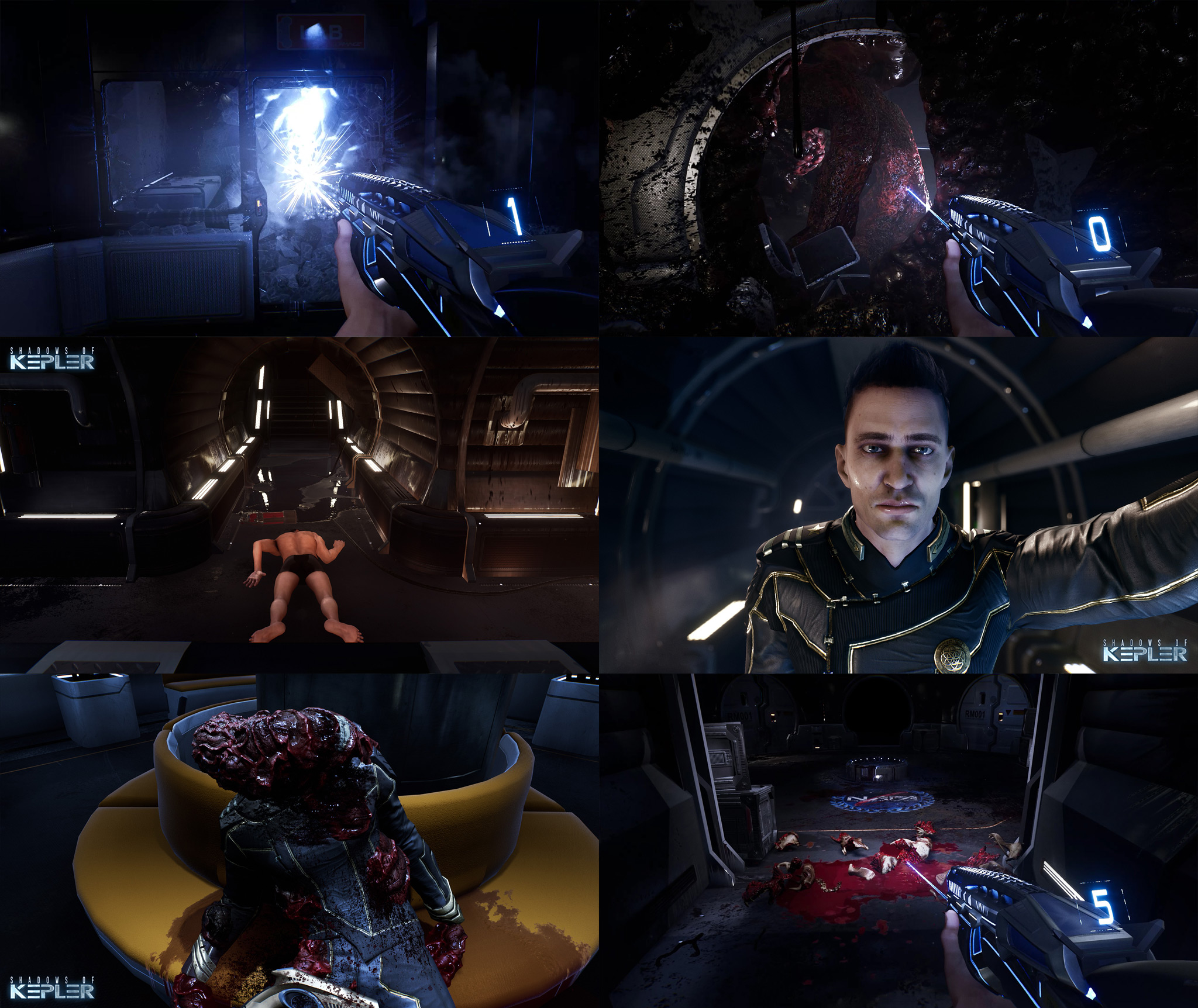 Some images of first playble demo (20-30 min of gameplay)
After several attempts to make partnership with publishers at GDC, we concluded that we must move on and make it happen in some way, because we love the Sci-fi horror genre and we believe that are people out there that want games like this. So we continue to work and improve the playable demo, but at this time, the demo is for the public, not for the publishers. So we decided to start working on our community.
I want to bring to you a little about the the experience we had in GDC 2019. I will post here the image and the video link if you want to know more about our story.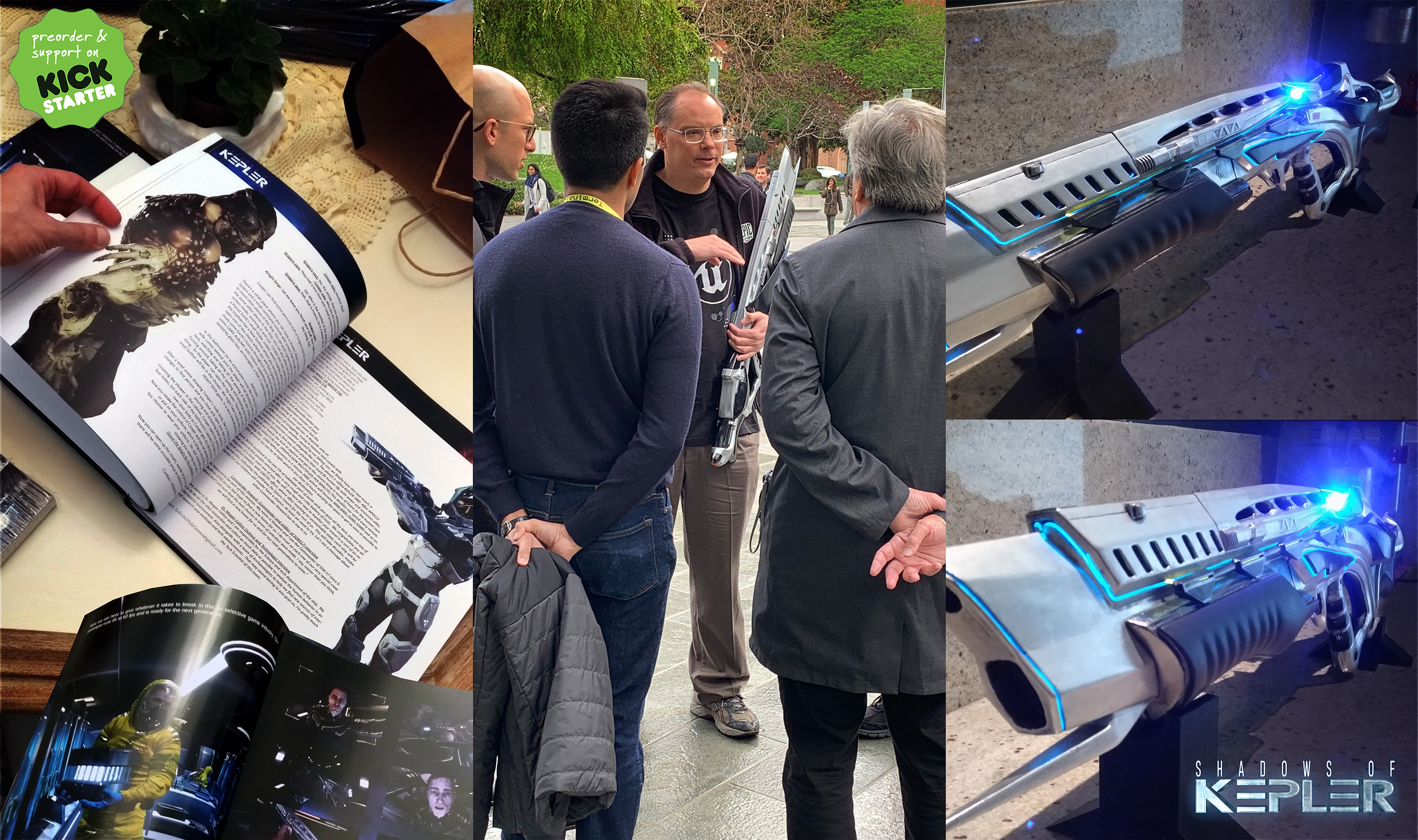 Don't forget to check it out all the trailers and materials we have on YouTube. The support of the community is all we have at this moment.
Thanks.
Rodrigo Banzato - Producer of Shadows of Kepler