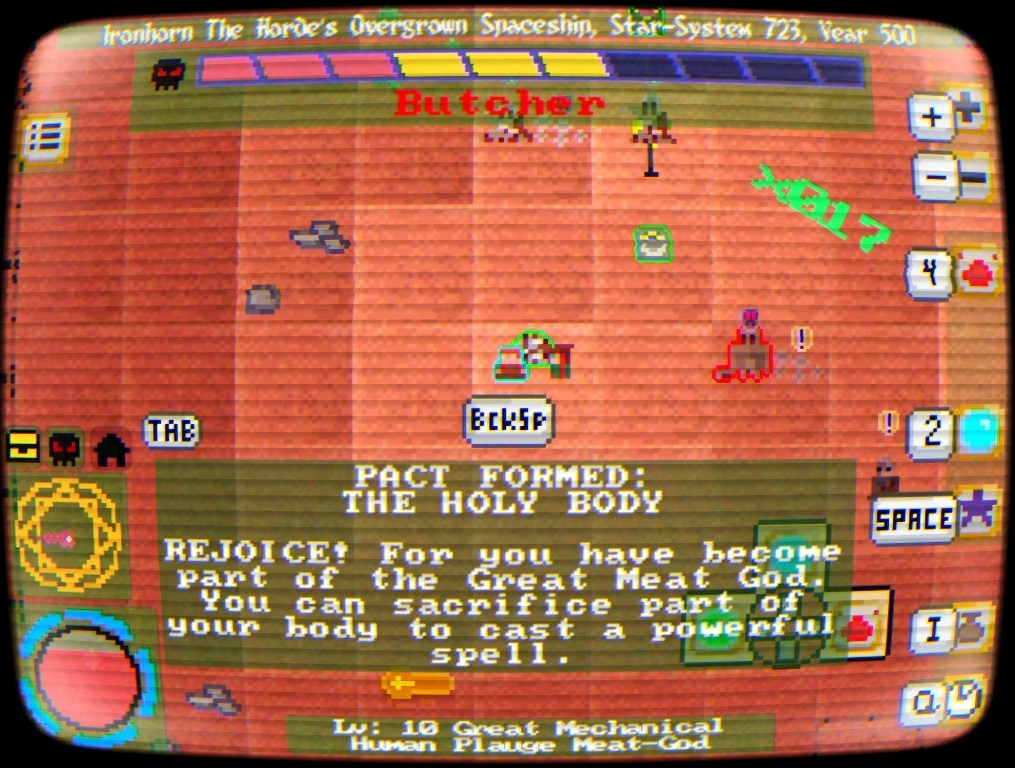 Happy Samhain everybody! I'm excited to announce that Shadowcrawl is in the heat of its holiday event.
We're also celebrating by selling the game at 50% off on Steam -> store.steampowered.com/app/757730/

The infamaous "Undeath Mode" has been activated, turning everyone everywhere into piles of undead meat and thrusting the world into a "Eat or be Meat" economy where all of the health moves to the top (which had better be you).

I've made a huge number of changes with these updates and I'll try to go through a number of them while I'm here


Fixed a bug where stun potions didn't work without a weapon equipped.
Added a system for selecting ally skills during combat, allowing users with a party to effectively attack twice in one turn.
Added the character "Roz" to the Butcher stage.
Made the butcher stage act differently while undeath mode is active.
Made the nature of "Meat Worship" change while undeath mode is active.
Added Rsi to the Shogoth level if you've completed her escort quest.
Added Miya to Shub Nug's stage if you've completed her escort quest
Fixed a bug where the Demon Michael was invincible and would one-shot players
Adjusted the text-boxes to a more user friendly location on screen
Added general updates to the functionality of the Samhain event

Anyways I'm usually forgetting something but don't worry there will be an entirely new slew of features in the game in the next version too so be sure to keep checking it out and as always feel free to give me any feedback, ideas or suggestions you all might have.

Thanks again everyone for playing, I hope you enjoy the Holiday!