ShadowBoxer Active+ combines the world of boxercise with high energy music to create a truly immersive and rewarding gaming experience! Set yourself personal fitness targets and enjoy simple addictive rhythm based gaming at its best!
ShadowBoxer Active+ uses any off-the-shelf webcam to track you in full 3D, and uses your motions as the input to the game; imagine Dance Central mixed with Guitar Hero, but with boxing movements and you're almost there.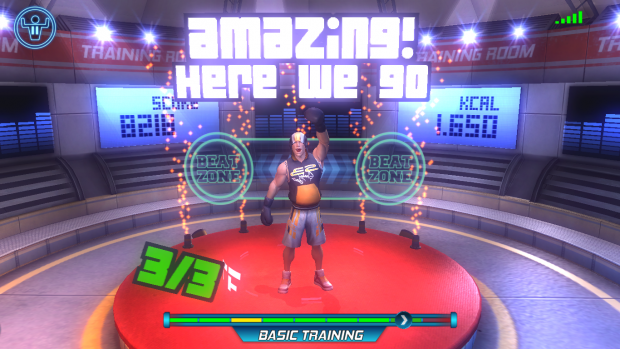 Punch your way through the various workout routines, set new personal best scores and track your fitness levels!
Feature List
3 Individual Workout Modes: Endurance, Hill Climb & Interval (with the option of increasing intensity through the resistance kit)
15 Thumping Music Tracks, featuring DubFX and Toasty Taylor
Integrated motion controlled punch input gameplay
Individual Player profiles with; stats and progress overview
Un-lockable environments, music tracks and characters through the in-game shop
Achievements, BeatCredits (in-game currency) and Star collection system
Quick-play mode to jump in and play at any time (party mode)
Facebook Integration; score, calorie burn and progress in game
We hope you enjoy it!