Ohayooh!
The co-update is finally available. It took a bit longer to release because I took a break for a bit and focused on some other stuff (cough TBC cough) but it's ready to be played.
As last time I'll make the windows build available as a download on indieDB and the Linux and mac builds will be available on itch.io.
Once again I want to thank everyone for trying out the demo, I hope you enjoy it and please let me know in the comments what you think!
So without further ado
Patch notes
- Couch Co-op is now available
Travel through the dungeon solo or together with a friend in true local co-op.
When you are in town anyone can simply drop in/drop-out by pressing start on a controller or enter on the keyboard.
The game can be played with either combination of controllers/keyboard.

Info: When playing in co-op, enemies have 50% more health.
When discovering a dragon shrine, both players get to choose their blessing and make their own "dungeon build".
All unlocked features in town are also build for co-op so each player can choose their own loadouts.

Aside from that co-op also has the unique ability to revive your partner should he fall in battle.
So if you're having a hard time beating the game solo, try it out with a friend.
- Co-op key rebinding
Developer note: When playing co-op both players have the ability to adjust their keys if they want.
There's still a couple of issues like UI not updating icons and the bindings don't currently get saved in co-op for future game sessions but for the most part it should work as intended.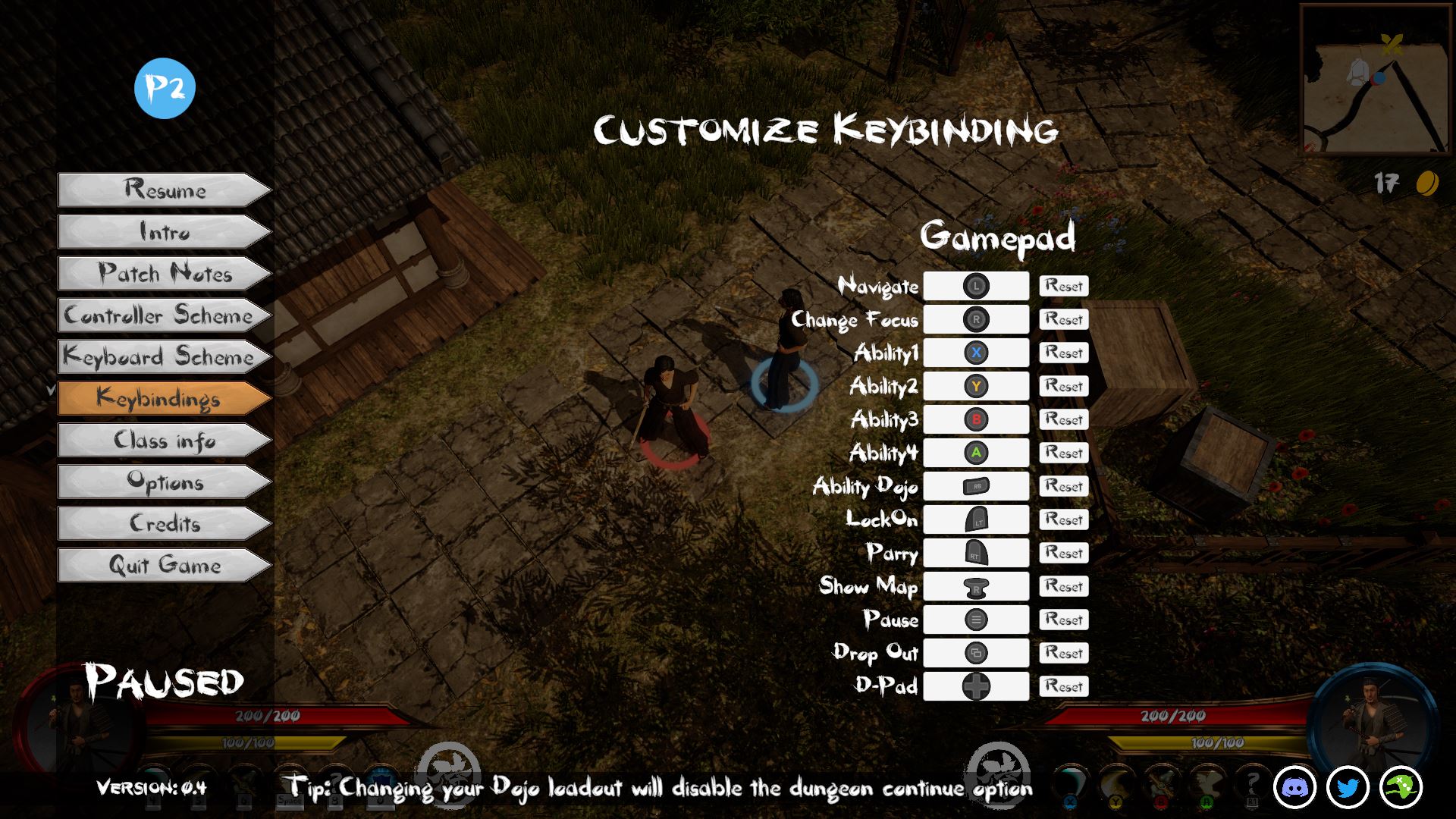 - Added streamer mode setting in options
Developer note: I figured that if future potential streamers should want to stream the game, they might get flagged because of music that might get recognized by contentID systems. So I added a setting that disables the usage of music and just uses the ambient background audio for that zone.
Aside from that the game might contain nudity in the future so this setting will also find a way to filter that.
- Relax in the Hot Springs
The Japanese Onsen has been added to the village for future content and the surrounding area has been cleaned up.
I'm still deciding what benefit the hot springs should give to the player so if anyone has a good idea, let me know in the comments.
Also check out the Discord for some more interesting pics of the Onsen in use ;)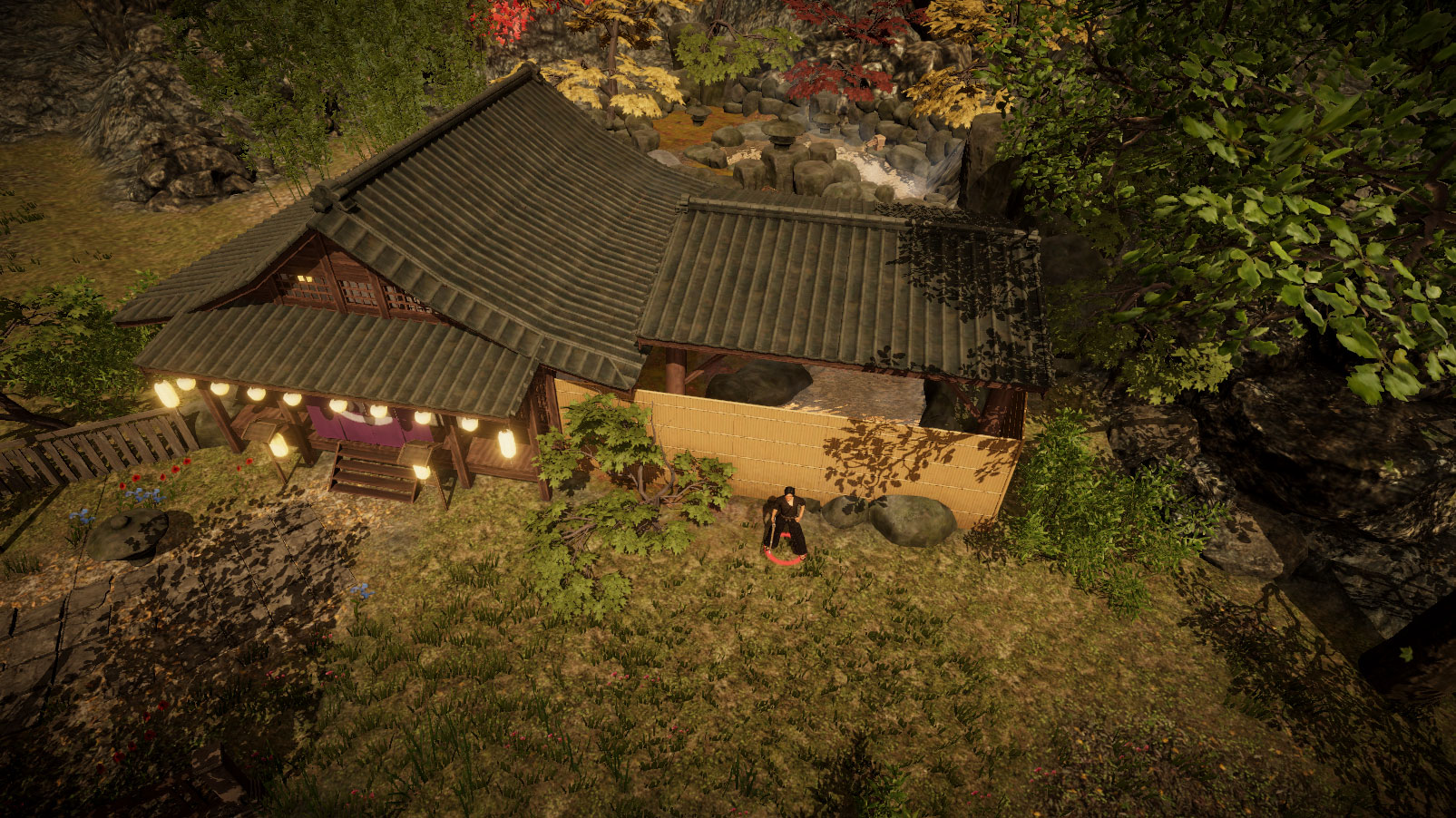 - The game has been updated from Unity 2019 LTS to 2020 LTS
- Minor pause menu changes
In co-op the pause menu can only be controller by the player that paused the game. There's an icon on the left side to show which player paused the menu.
Aside from that I moved the social media icons to the bottom right side of the pause menu instead of the separate info menu for better clarity.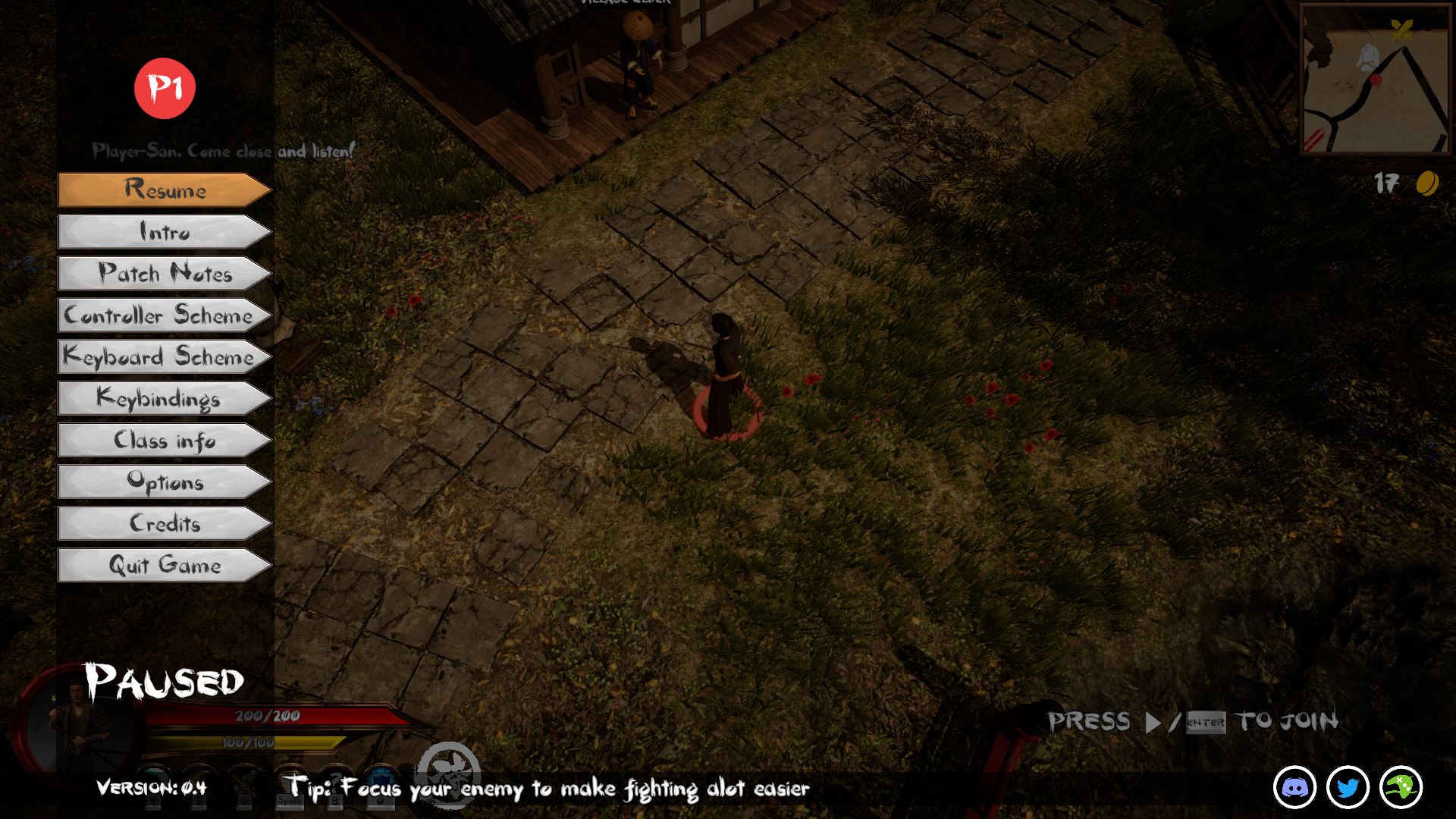 What's next
For now this will be the final demo build for people to play while I start to work on a steam page and start planning a kickstarter campaign to raise some funding.
Obviously any major bugs will be fixed when they are found but I think the most important content to showcase the game is included in the current tech demo.
And that about wraps it up!
Thanks a lot for reading, try out the new build and let me know what you think in the comments or on the social medias.
Sayonara!