HOMEBREW VEHICLE SANDBOX- September Development Update #2
---
From the Team
Now that we have settled in our new location we are working harder than ever on the new build. We continue to enjoy the interaction with the community and look forward to seeing more of your amazing vehicles. We think your really going to get excited by some of the things we share today. Again, the Copybugpaste team thanks you for your ongoing support and encouragement!
---
Wind Tunnel
This idea dates back a long time, first designs included integrating it with a builder, having a separate building that you could enter with your vehicles to test them there. After brainstorming we finally arrived at the conclusion that it's more fun if you can use it wherever and whenever. This means that a more compact design was needed and thus "Smokey Jr." was born. We'll still need a separate wind tunnel in the future though so that we can see all the forces that are acting on the vehicle instead of just seeing the airflow! However Smokey Jr. is simply too much fun not to have in game and therefore it'll certainly be included in the update. Say hello to Smokey Jr.!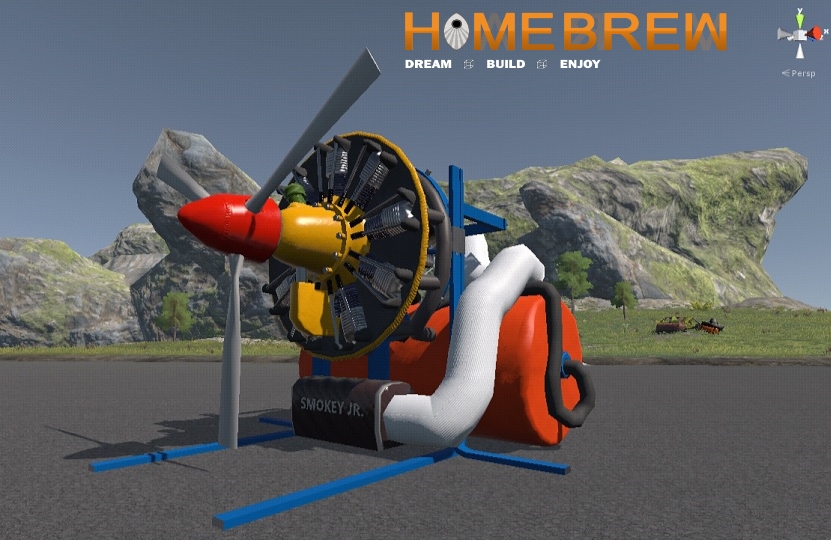 The main idea is that you'll be able to see the airflow around your vehicle in 2D; the system itself consists out of a propeller, a smoke generator and a laser. First smoke is produced in the generator which then is blow towards your vehicle by the propeller, finally the laser kicks in and a 2D representation of the airflow is constructed.
The biggest advantage of this approach is the fact that it can be done real-time and that it can be placed anywhere on the map. The only thing you have to do is turning it on, having your vehicle in front of it and you'll get some basic insights on how the airflow behaves on your creation. An image tells more than a thousand words and therefore you can see it in action in this video below.
---
Phyzikov
The menus and the builder have been reworked entirely and Homebrew needs new sounds. After combining effects from multiple libraries the first results weren't exactly what we hoped for. Good things take time however and trying different approaches combined with the necessary patience led to better results although there's still work to be done. Further it was business as always and after sorting out some paperwork it looks like this'll be one hell of a week for our shredder!
Nivada
Set out on a mission to squash as many bugs as possible this week while rounding up some of the systems that have been implemented the past few weeks. There's also a "little" side quest that I continued working on which has to do with plating. While it has a lot of potential, it's highly experimental at the moment and we'll show it you guys soon because we can use as much feedback as possible.
Igniuss
Worked on making a near-headless server (see devpost on Networking for more details) and stress-tested on the VPS that's currently available to us. At the same time continued working on the "wind tunnel" that'll allow you to view your vehicle's airflow real-time.
Marked Sputnik
Did some testing of UBERshader with rain, since it might be a nice effect to have in the future. Worked on Smokey Jr. to ensure that its complex mesh structure supports our new systems that give that extra bit of detail (see top of the post). I also continued redesigning various parts from the old version to get them to a new quality standard.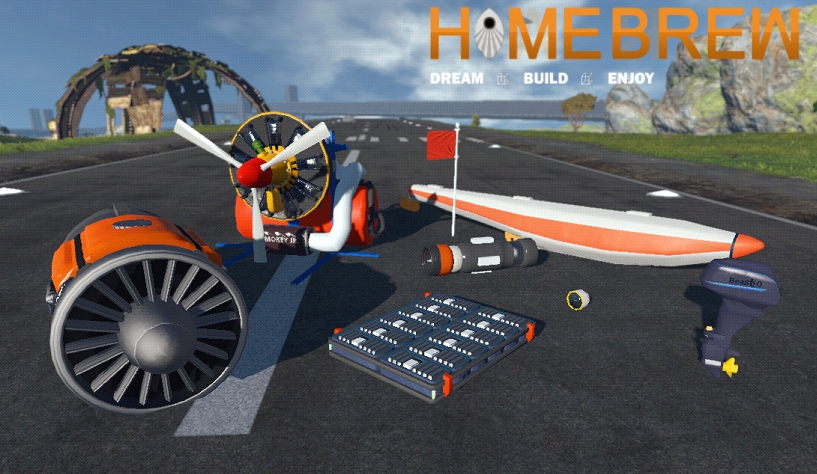 Shakenbake
In response to a community challenge we had our first developer team livestream. The challenge? Build a boat that could break the sound barrier, stable at high speeds, pleasing to the eye, maneuverable, and the catch...no gyros! All of us had a great time at the event and special thanks to Hardkiller for coming up with the idea and for being our judge. Plan on working on "Teaser #3" very soon so make sure you follow our social media channels so you don't miss it!
---