Sentimental K Devlog #6 - Achievements


Hello folks!
We are team "ForDays" in the development of a Rogue-like Action game "Sentimental K".
In the last devlog, we introduced artifacts. This time, we'd like to talk about achievements!
---
Find out more about Sentimental K by searching on Steam store page.
Click here to meet Sentimental K on Steam
Please click [Follow]and [Wishlist] buttons! It will help us a lot!
No matter how fun the video game is, the more you adapt and repeat, the less fun you will feel.
For this reason, we have prepared bundles of achievements that can be aimed in the mid to long term.
We expected these achievements system to perform the following roles.
Provide a naturally flowing game guide to the new user.
Provide challenging missions that can be fulfilled through unique plays for experienced users.
These missions range from easy to difficult and some difficult challenges require a highly adapted and skilled play.
If you are looking for extra or new fun during the gameplay, try the challenge to complete achievements!
<Achievements that will give direction in all sections of the play>
There are more than a hundred achievements prepared for users.
However, finding out which of the achievement to gain as the next step can be bothering and difficult for some users.
To assist this, we've added a new feature called, "Smart Gameplay Guide"

"Smart Gameplay Guide" utilizes Artificial Intelligence (AI) technology to suggest the best achievement to challenge at the current time point in real-time.
During gameplay, AI analyzes users' achievement conditions and progress, then present a maximum of three achievements at the right panel of UI.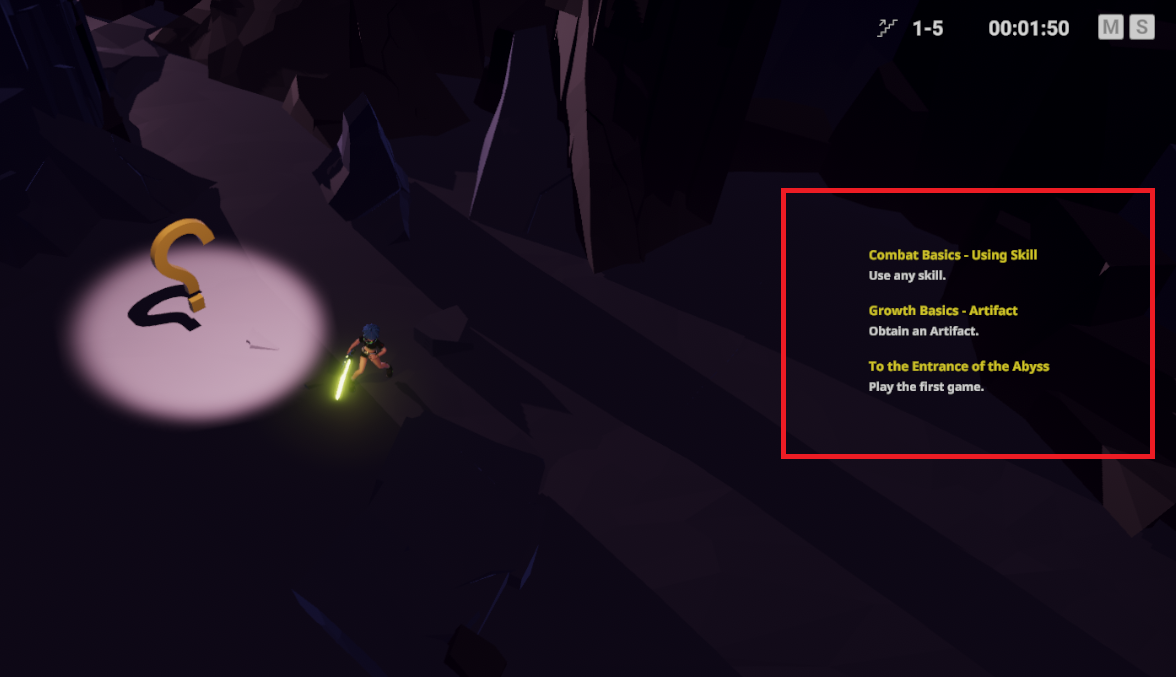 <OK GUIDE, could you show me the next achievement to complete?>
For those who love challenges, the achievement progress itself is a fun experience.
(Only if it is not annoying and absurd.)
However, if the gameplay changes based on the achievement progress, it would lead to a more delightful and entertaining user experience.
For this reason, when users gain achievement, unlockable content is given as a new reward.
A new reward (e.g. new weapons, skills, and artifacts) can be looted beginning from the next gameplay, and it will provide a whole new experience to users.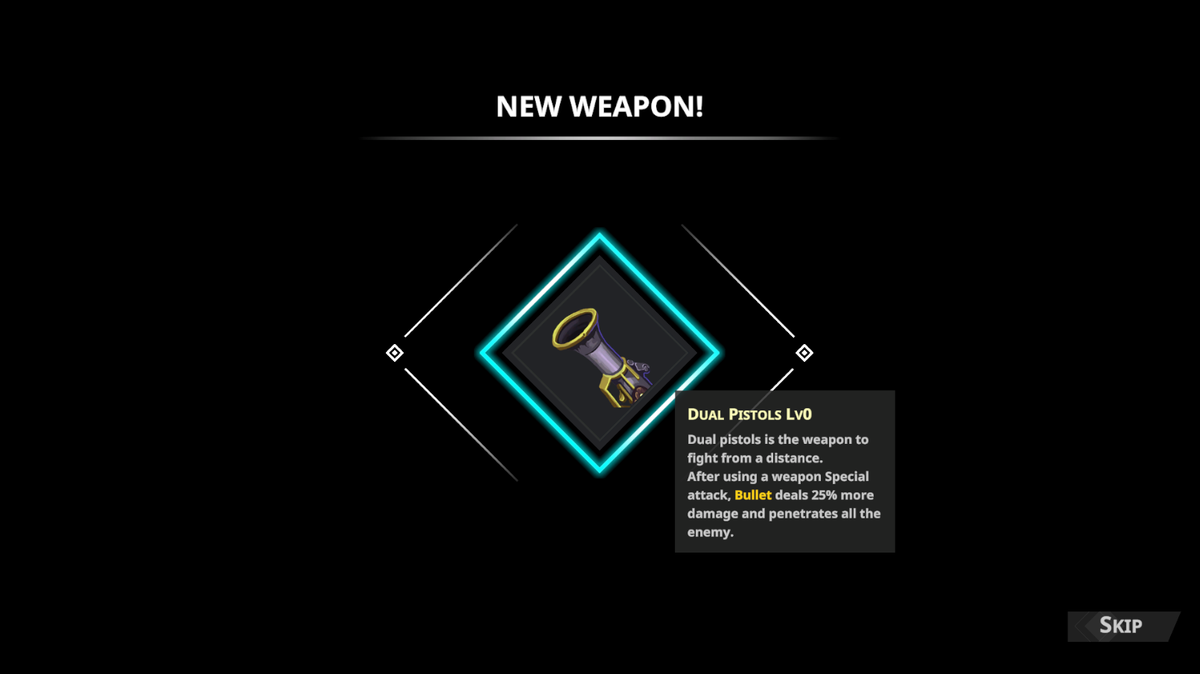 <This will make you expect to play the next new game.>
We will create a challenge that will help you learn naturally and discover new pleasures without explaining them one by one.
Alright! We will wrap up this devlog by introducing artifacts and skills that can be obtained through completing achievements.
<Sentimental K - 40s battle scene: Artifacts and skills designed for achievement>

- Artifact Information -
Random Box: When hitting, has a 15% chance to gain a random buff.
Gain a random buff among one of the following options:
Attack power increase / All speed up / Movement speed increase
/ All skills cooldown reduction / Damage reduction
---
Contact: Lee Dongmin fordays2020@gmail.com
Copyright 2020. Fordays Co., Ltd. All rights reserved.