Secutor is a game centered around a combat system idea. Basically, the game is just a test comprising an magical arena fight with different enemies and spells. The real point of the game is the definition of attack spells. Each spell has 3 phases:
Loading phase. This is used to show the impact area of the spell.
Hit phase. This is the active part of the spell that actually damages enemies.
Recover phase. This is used to either punish or boost the player after the spell was cast.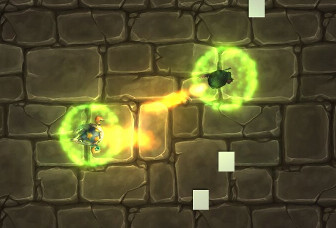 The parameters for each phase are the intersting part: speed, damage, turn speed along with the length of the phase overall could be changed. This way, spells could differ extremely without much effort: a "jab" attack has fast phases, does not impede movement, but also does little damage. Heavy spells have a long cast time, allow no movement at all, but do serious damage. Charge-like spells actually increase speed in the first two phases and reduce it in the last phase. So, using a handfull of parameters and these three phases, very interesting spells could be created.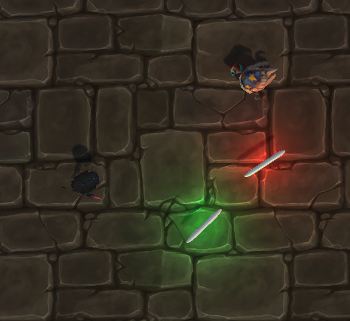 Using different areas of effect, like long fire lances or u-shaped geometric figures, the difference in spells could be increased further. In addition, some elements like light sabers are animated, so that players need a certain feeling for time and position to actually hit something.
You can check out the results of this basic idea in the downloads section.