I've uploaded the second demo, which contains some enhancements in the gameplay, and also lots of new levels.
It shows the new UI, new gameplay elements, 8 different levels and more various attackers.
I also started creating different themes for the different levels, e.g. there is a Koi-Pond theme going on for a few levels, and there is a 80's city theme for others.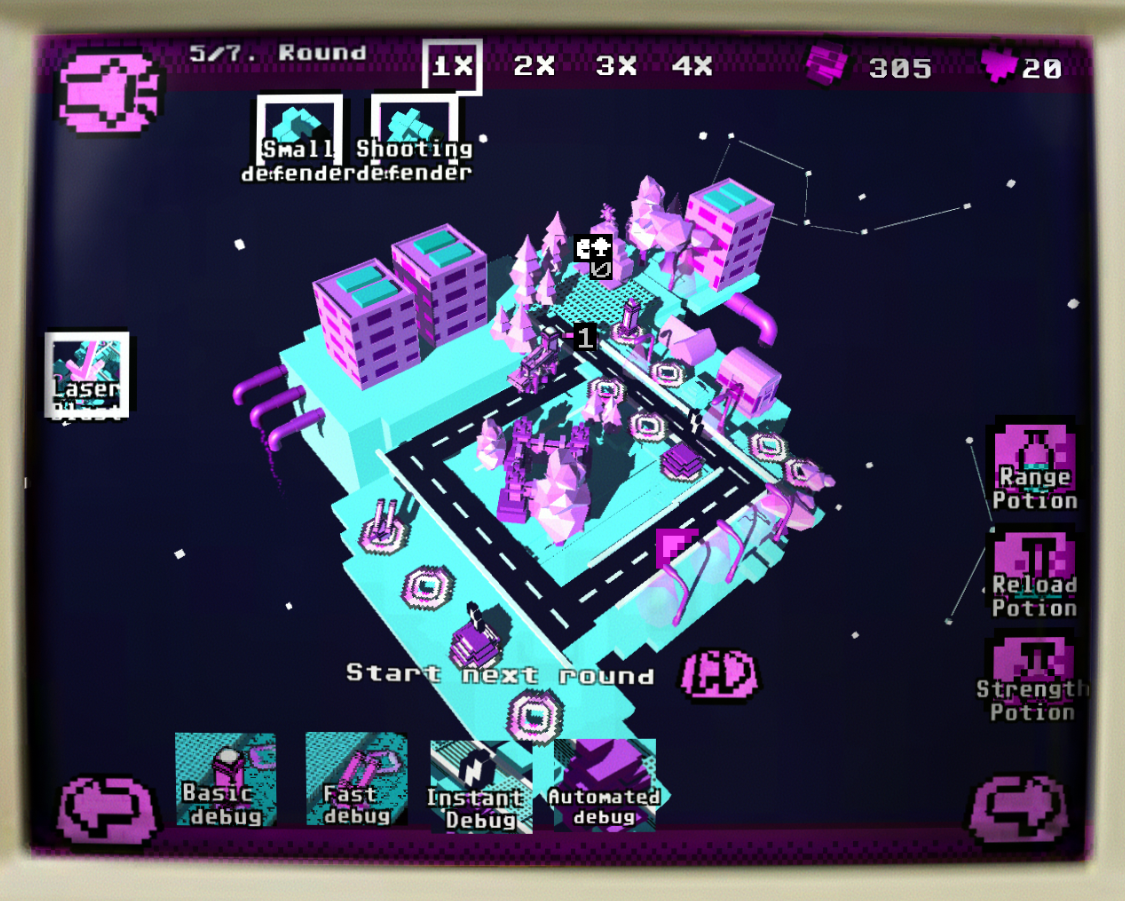 It has some new sound effects, some more helpful opening texts and the overall gameplay itself is more stable now.
The next step will be to create the tower chooser menu, where the player can decide, which towers will they choose in the game.
For now, the computer part is not yet visible, but hopefully the third demo will show that too.
The demo can be played here:
Kongregate.com