What special ability does the fish offer and what happends to the creatures if you push them too often?
---
Fish
In the previous news we presented a level which would be really hard so solve with the turtle. But the now introduced second creature has a special ablity: The fish can use its thorns a number of times while rolling to stop even on slopes. This helps you to master difficult parts of a level and allow new gameplay elements in the levels as shown in previous news.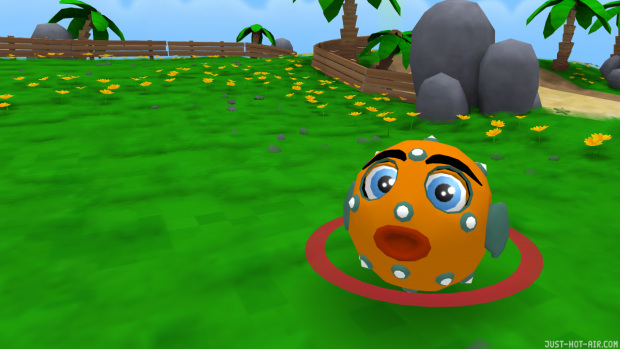 ---
Pressure
For this new creature applies the same rule as for the turtle: With each push by you the inner pressure increases and if you push it too often, it explodes. So we want to give it a additional visualization besides the information in the user interface: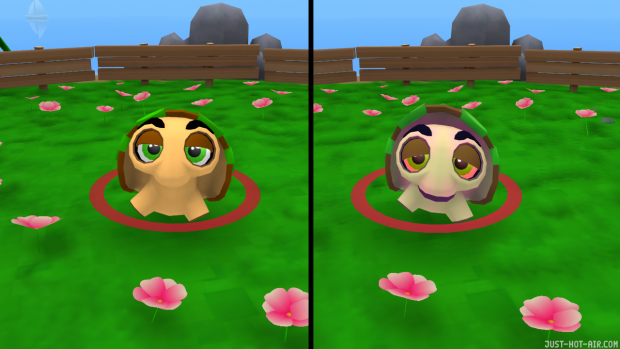 On the left side, everything is normal and no pressure is there. On the right side, the turtle is really close to an explosion.
Work on user interface is nearly done, probably some shots in the next news. Gameplay is still under development but should be finished soon, too.
Stay tuned and please like our game on facebook!
- Andre, Micha and Raphael