The third monthly demo can be played here: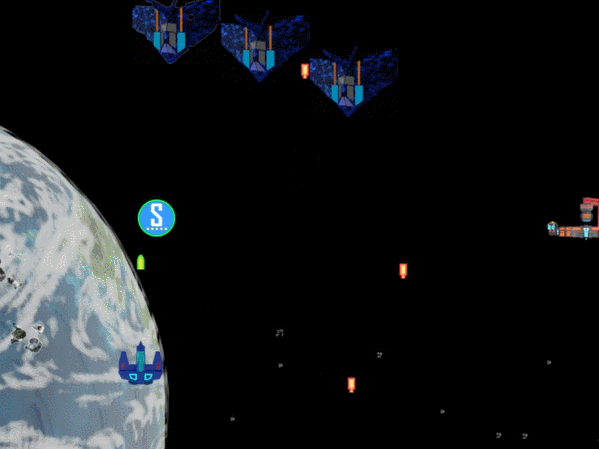 Bombers fire powerful but slow, homing projectiles.
Cruisers warp in as reinforcements when certain conditions are met.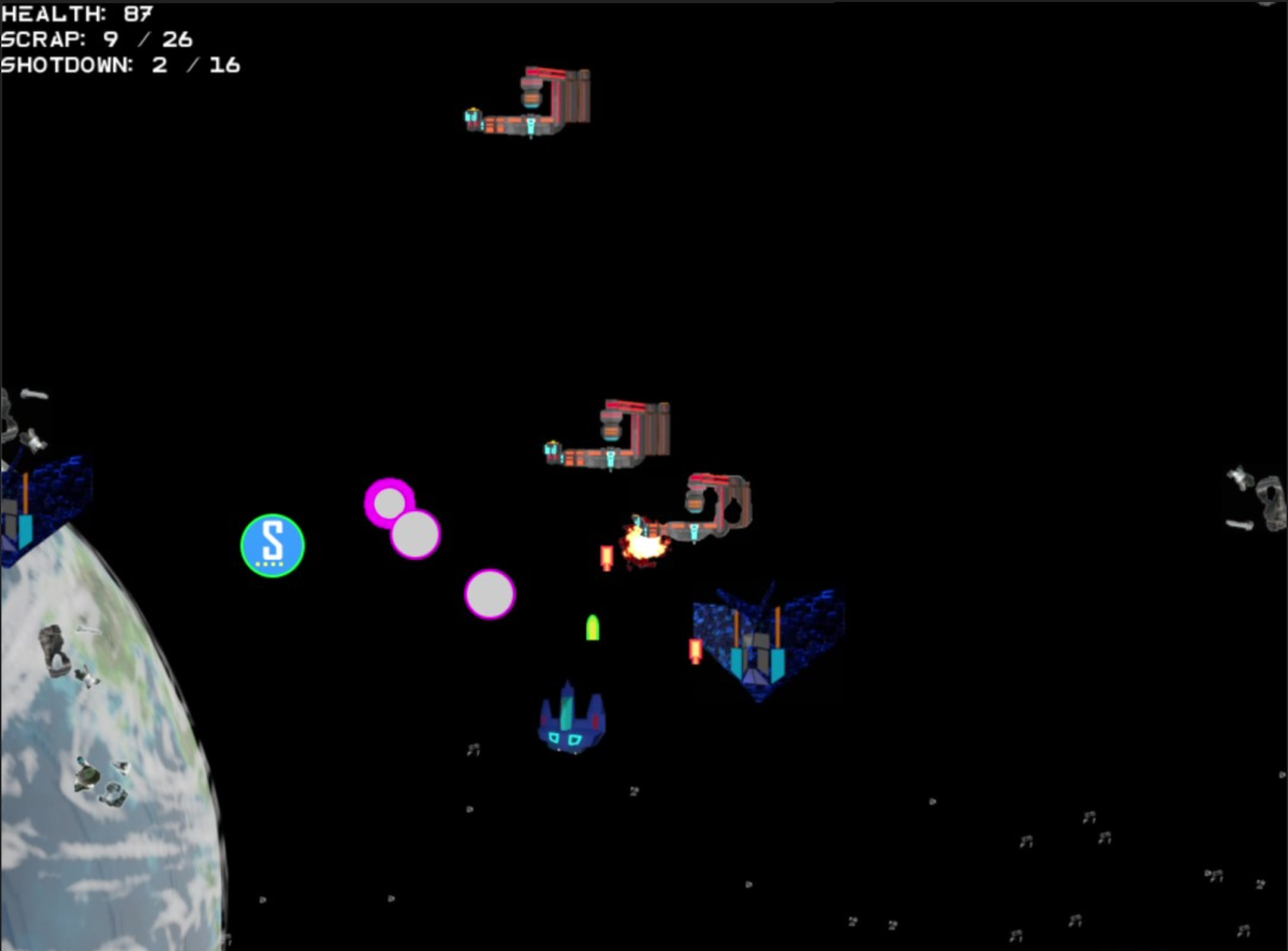 Ships take visible damage when hit.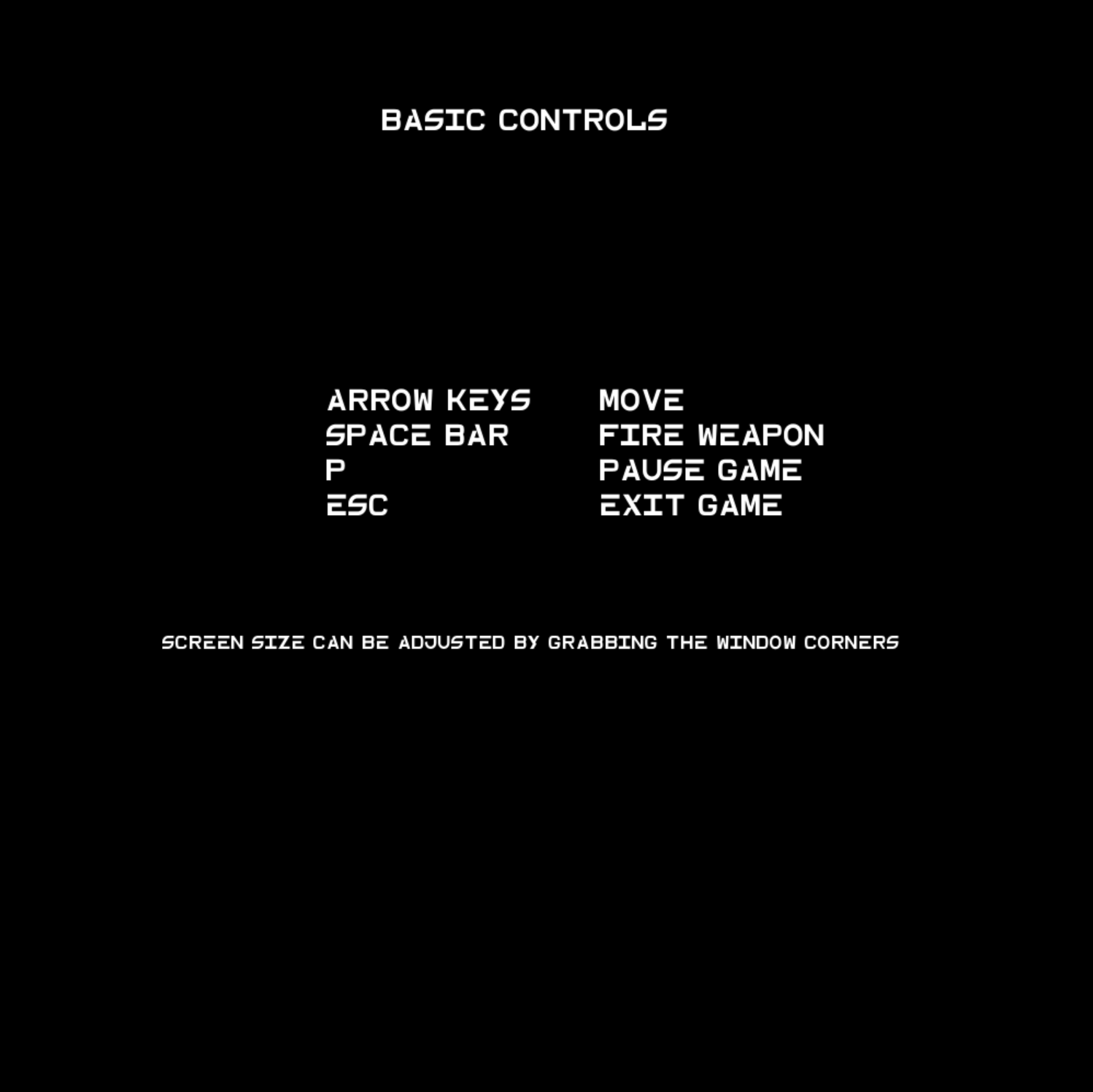 Controls are kept to a bare minimum for players that are looking for a more casual experience.
Features:
- 3 types of enemy spaceships to fight. Fighters, Bombers and Cruisers.
- 3 Upgradeable player weapons. Single laser, Rapid laser and Scrap Cannon!
- Dynamic backgrounds for a more immersive experience!
- Random quantities of enemies and debris.
- Adjustments for volume and window size.
- Sound effects by @mariosello1 (Bot Net: Ramshackle Robots)
- Spaceship designs made in Blender by @another_blender_user
- Programmed in QB64 (Qbasic)
The third monthly demo can be played here: