Hey there!
We are pleased to release a new alpha build of ScourgeBringer!
This is a pretty update! It adds a whole new world, with its own set of enemies, mini-boss, and boss.
The skill tree has also been expanded with a new branch that will lead to being able to smash bullets back at enemies! It truly is a game changer!
We are now off to add much more content, well into our roadmap.





Feel free to access the Alpha through our Discord server.
Your feedback on previous alphas have been tremendously valuable, so please keep them coming!
You can read the full changelog after the gif.
Have fun!
Cheers,
Thomas


Note:
We expectionnaly unlocked the 4th skill branch earlier (once Boss 1 is beaten) because World 2 kind of require it. All the skills will be reorganized/remade later.
New:
- Added a new category of enemies: Alphas, bigger versions of existing enemies (including in World 1)
- World 2 with its own enemies:

- 4 new normal enemies
- 3 alphas
- 1 mini boss
- 1 boss

- A new skill branch with 5 new skills:

- Parry: allows to destroy bullets with the Smash
- Raining blood: bosses drop more skill points
- Dirty barry: start new games with an enhanced revolver
- Manual override: allows to choose a zone of attack when doing the special attack
- Lethal Club: allows to throw bullets back with the Smash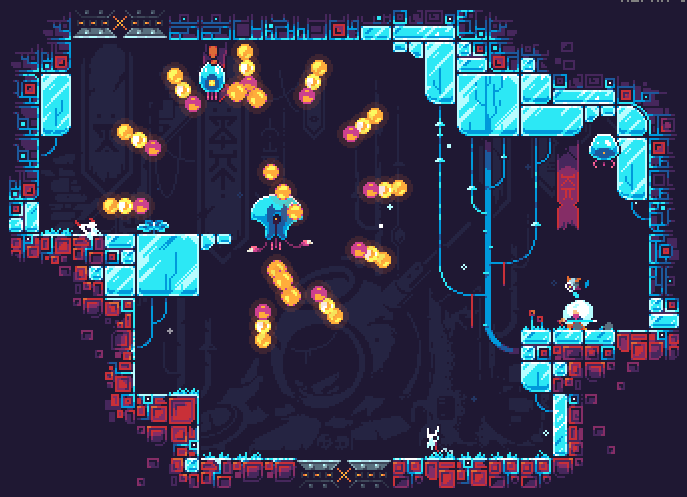 Changes:

- In mouse aim mode, slash, dash, and smash direction will now use the mouse direction
- Reworked bullet contact particles
- Made flies to be less spammy
- Added new gamepad brands to the auto mapping
- Made slash/dash/smash and auto aim less snappy and more accurate
- Made the "!" mark bigger on bosses
- Improved aim assist (less snappy, more accurate)
- Adjusted a bunch of things regarding how smash and other attacks are impacting enemy timings
- Fine tuned the physics and controls when smashing
- Added debug launch options to test specific Worlds or setup:

- "-debugStartingLevel 2": make the game to start directly at the second world (mind that using this option will break the "restart" option and make the game to softlock)
- "-debugMap": always generate the same map to quickly test out things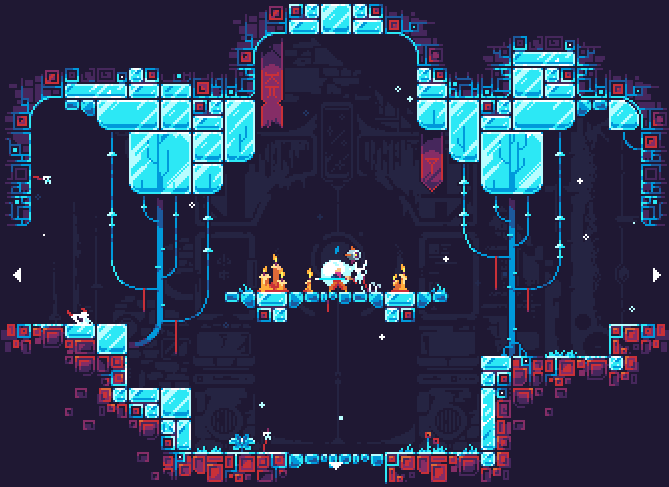 Fixes:

- Fixed map opening sound to repeat if holding the map button while choosing a blessing
- Fixed the drone getting into firing position even when ammo are empty
- Fixed enemies having difficulties to go around corners
- Fixed wall crabs firing toward their walls if the player is right on them
- Fixed ground pound not generating any waves if done next to a wall
- Fixed enemies firing on walls when they try to corner the player
- Fixed special softlocking some enemies in specific conditions
- Fixed bosses attack chances being miscalculated
- Fixed chain stunable enemies
- Fixed clicking to bring up the skill tree might purchase a skill