These are the most important changes we have made:
com­ple­tely rede­si­gned cha­rac­ter (new model and texture)
new ani­ma­ti­ons
wea­t­her effects (thun­der, light­ning, rain)
a beau­ti­ful new Irrlicht
addi­tio­nal level decoration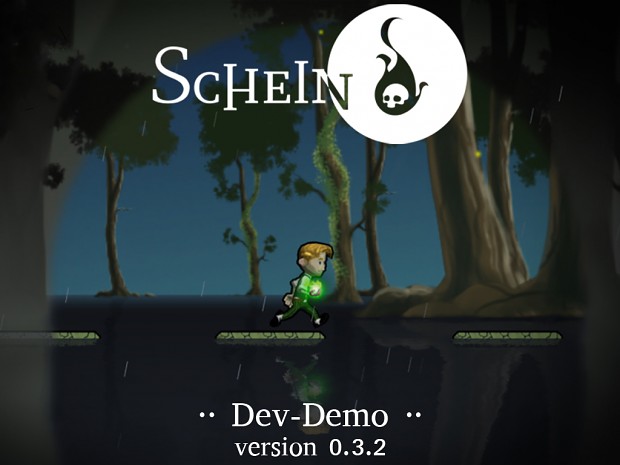 Our Dev-Demo is merely a short demonstration of the basic gameplay techniques of this puzzle-jump 'n' run, with which we want to enthrall you. The final game, to be released in Q2 2013, will feature 12 levels guarded by 4 fierce monsters, plus many secrets which you may discover.
We would like to emphasize, that this is not a "regular" demo, since many things will still change until the final release of our game. Our Dev-Demo should rather simply demonstrate our current state. It will be downloadable from our homepage and will be continuously updated – all the way until our final game release. This way everybody can experience how our game evolves and improves.
We are looking forward to lots of valuable feedback, which we will consider in our further development process.
Schein is currently being developed for Windows PC and requires a DirectX9 capable graphics card. For the controls we also support the Xbox 360 controller, apart from the conventional keyboard.