Posted in Marketing & PR | Jun 7, 2013 | by Tiare Feuchtner
What has unfortunately become quite apparent this last week, has now happened. Our crowdfunding campaign on Indiegogo has failed. Since we did not manage to reach our funding goal of €20.000 all the money will be returned to the funders and we will be back at where we started from.
Well actually, that's not quite true. We've won many things through this campaign – except for money.
We got a great deal of experience. There were so many mistakes we made, from the initial setup of our campaign to the frequency of our updates, which we would now know to avoid.
We have also tremendously increased our reach. Schein received more than twice as many mentions by the press than in a regular month (among those even an article on RPS!) – imagine how many readers we've reached! Our Twitter-subscriptions have increased by a third during our campaigning month. And even though we didn't promote it at all, the Schein homepage got twice as many views than in our overall best month.
Our team has been put to the test. This month was very intense with long working hours for some of us and, because so much was at stake, it was also an emotional rollercoaster for many. This was a great oppportunity to find out how much we could take and also how much each of us is prepared to give. That way our team has been somewhat restructured and solidified for the next challenge to come.
Last but not least, we have found new friends and rediscovered old ones. Our campaign gave us a reason to get into contact with so many people and often support came from very unexpected directions.
We got tons of love and encouragement, good advice and great feedback. We have a super awesome crowd of funders who have kept our spirits high this past month. And so many kind people who helped us promote our campaign end urged us on. For all that we thank you!
And there's really no reason to be sad – Schein WILL be published. We will find a way! It might not end up being as gloriously beautiful as we would wish it to be, and it might take us a little longer than expected to get all those licenses paid, but we will do our utmost to stay as close to our original goal as possible.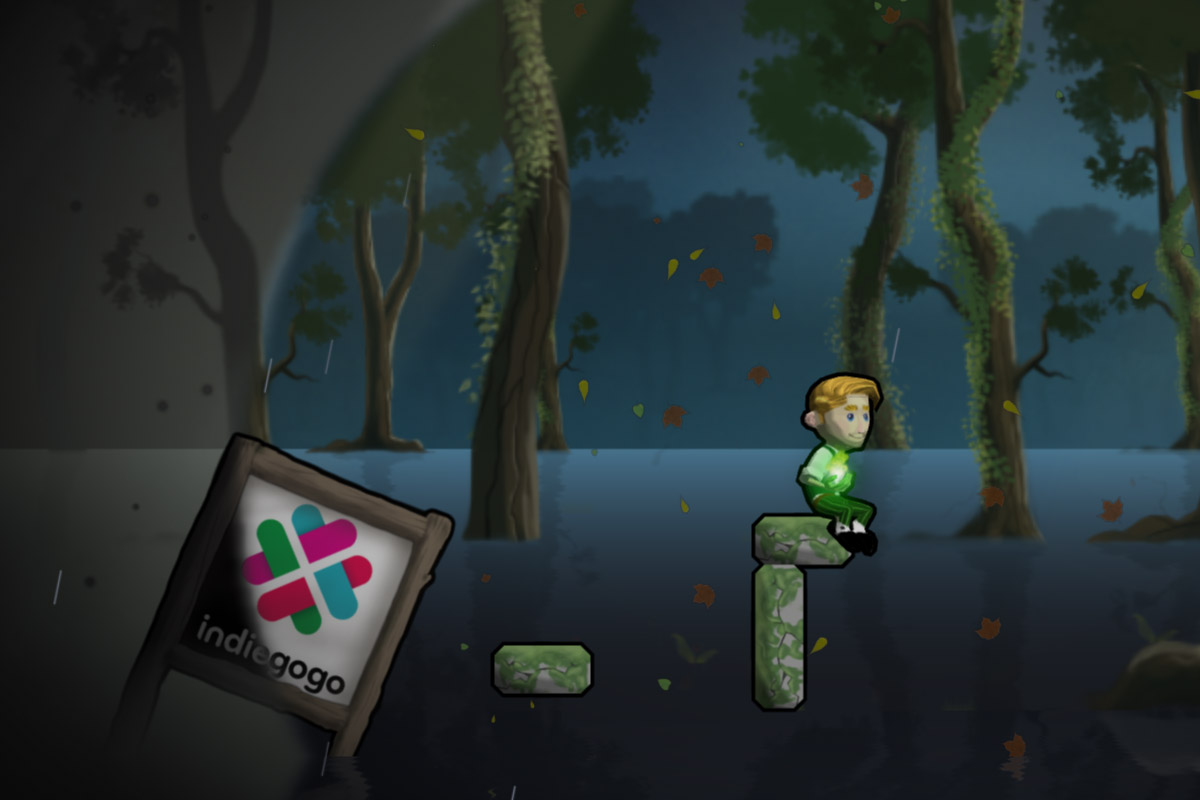 Now what actually went wrong? We are aware of some shortcomings which have crippled our campaign right from the beginning.
For one there is the fact, that neither of us has a reputation. We have no published reference projects to brag with and no long years of experience to reassure people of our abilities. In short, we don't have much to guarantee that what we're doing will be truly awesome. This is a downside of being young and being a start-up. A click for a like is quickly given, but when it comes to giving money people become weary.
Secondly we had no funds at all to get us started. To imagine what possibilities we would have had if we could afford a proper marketing campaign and a professional video … This shall be different with all our future projects.
A third issue was pricing. We tried as best we could to find realistic prices for our perks, adding production and shipping costs to required revenue. But it turns out we have little idea of the actual market value of our game and everything else. Unfortunately the goal we set is really what we require, because after taxes, fees and perk fulfillment, not that much is left. We could have made our perks cheaper, but we're not sure if that would really have made the difference. It seems we will never know.
At this point we failed most clearly though: It is general knowledge in crowdfunding circles, that the first 25%-30% of funding need to come from friends and family. That's necessary to start off with some momentum and get the ball rolling. After all it feels so much better to back something that appears to be successful – everybody wants to be on the winning side! It's not like our friends and family weren't generous. On the contrary! But asking for money doesn't come lightly and raising €5000 from your dear ones is no easy task. Certainly this is something that will need to be strongly improved in our next campaign.
But overall, the good thing is that since we have little, we also have little to lose. We have no great responsibility, do not need to care for families, and the risks we take are solely our own. We simply had to give crowdfunding a try, and did so knowing that it is not our only chance. The next month will be a very busy one in preparation for the Imagine Cup Finals, but we will also be working on our new funding plan.
Today our crowdfunding campaign ended with a great missed opportunity, but tomorrow is a new day, a new dawn - a new beginning with a new plan!
Stay tuned for further adventures of Zeppelin Studio.
Crowdfunding is over, but Schein still need's your help — we'd really appreciate your click on Steam! And for a change this won't cost you a thing.