Posted in Marketing & PR | May 31, 2013 | by Michael Benda
Now it's getting serious – it's either all or nothing.
Crowdfunding history teaches us that the last week is the most important time for any project. And here we are – we've made a good start, but there still remains much to be done. We have created a great, artful game that is ready to be released this summer, but it won't happen without YOUR help! Instead of counting on a single publisher to fund our cause and to alter the game to their whim, we want you people to publish this game with us and to shape it according to your personal wishes and ideas.
Have a look at our One Level Pitch that introduces the main mechanics of Schein or simply get the Dev-Demo yourself to grasp the extents of our game in all its beautiful platformerish puzzleness.
Now is the time to show us your support. Visit our campaign on Indiegogo, purchase the game, get yourself Beta access or claim a specially dedicated copy for your friend!
With your help and your feedback, together we will create the trickiest, gloomiest and at the same time brightest platformer that the gaming world has ever seen.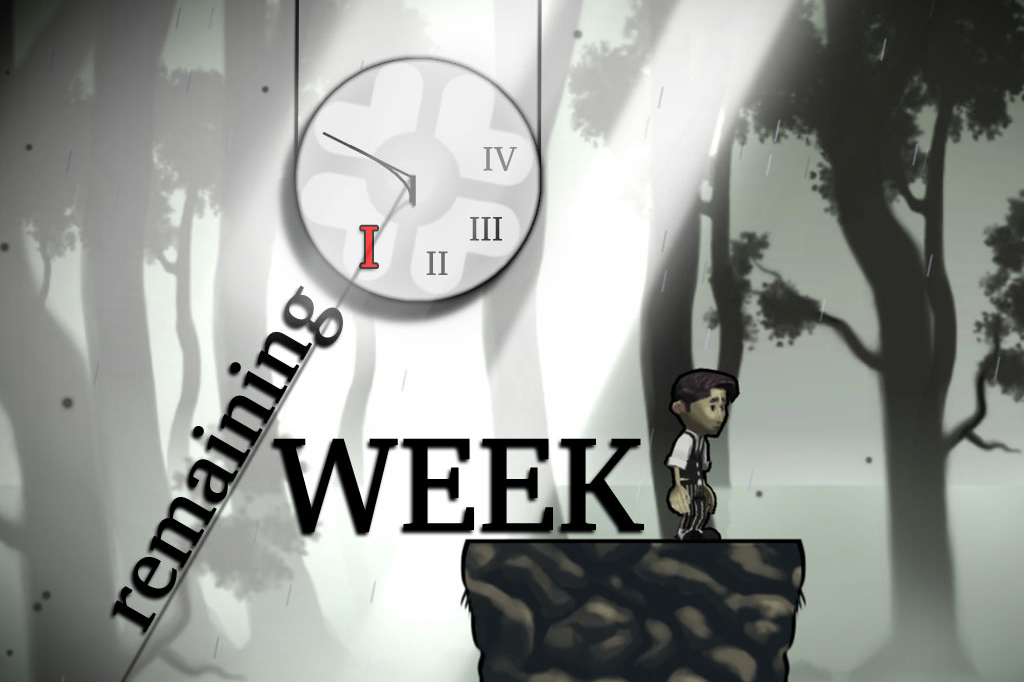 Someone we've surely all heard of achieved great things in only seven days without any help – imagine what we can achieve in seven days with the help of the whole world!