Posted in Engine Programming | Jan 10, 2014 | by Philipp Schäfer
Never use a Bus for more than a seven hour trip. I've learned this lesson several times in the past but since Germany now has a cheap and working bus infrastructure it seems I will also have to keep learning this lesson again and again. For the "German Developer Award" we burdened ourselves with no less than two 10-hour trips. Luckily the trip was truly rewarding worth it.
As soon we arrived in Düsseldorf we checked into our hotel located in the typical "Ruhrpott", an industrial looking part of the city around the train station. Without taking any break we travelled on using the weird public transport system to get to another industrial area, were the event was already taking place.
We arrived just in time to catch the speech and the discussion sessions, which were aimed to fill the evening with conversation. After some drinking without having eaten the crowd slowly moved over to a big hall, which was nicely arranged with round, white tables, some fog and artistic lighting. I was personally pleased, that no one was in a hurry.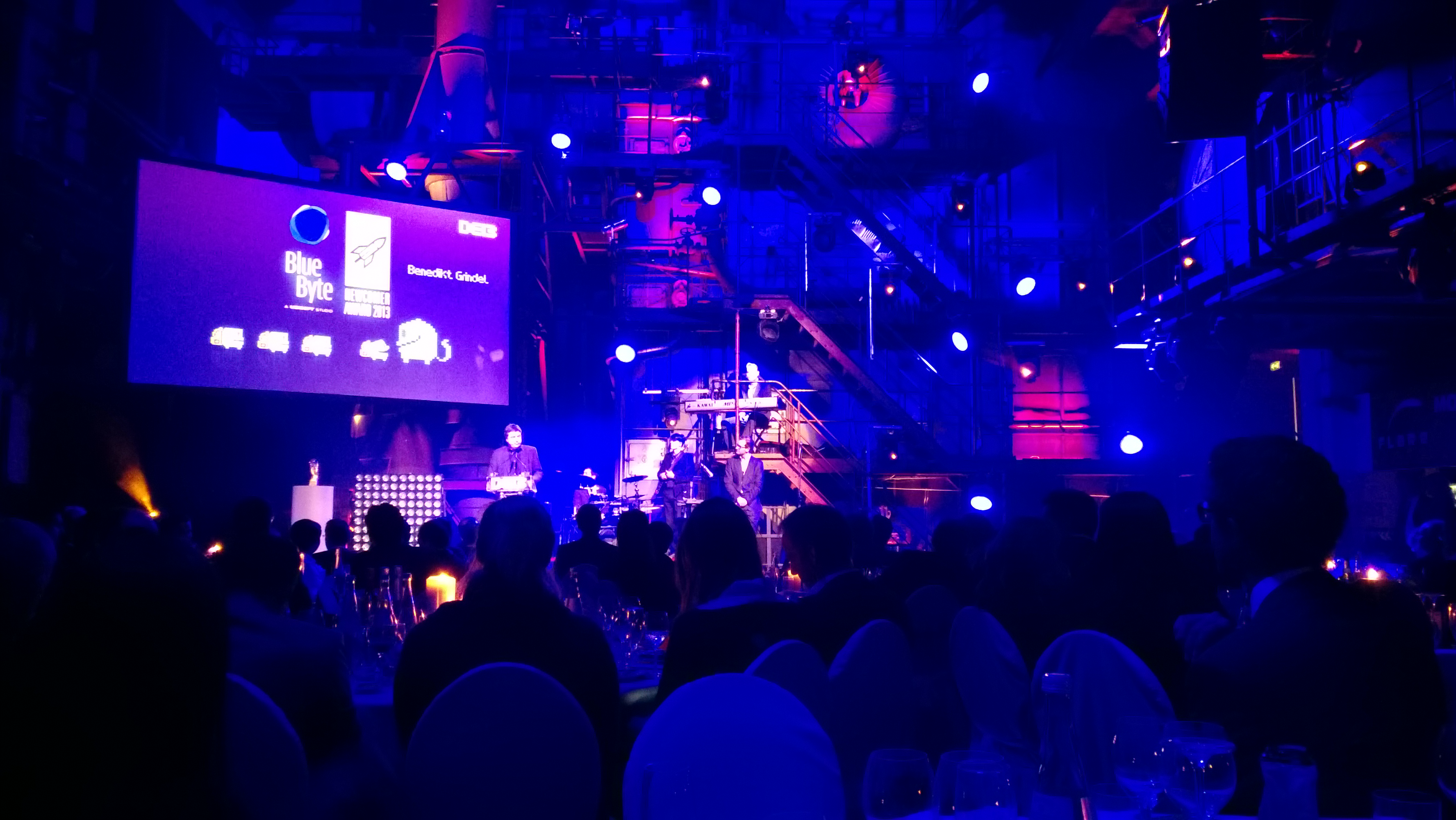 The event included no less than 25 awards. This sounds like a lot and is in my humble opinion too much for the small industry. But since the usual candidates were receiving multiple awards in one go, it didn't actually take as long as expected. Also the speakers introducing the awards did a very good job, which made the evening quite entertaining. I cannot possibly forget to mention the good free drinks and food — both very important, if you keep in mind that this is the "not so unofficial" Christmas party of the German gaming industry. The people from Daedalic Entertainment did the rest to make it a funny event and so it's no surprise that after the karaoke we vanished into the "Düsseldorfer Altstadt" with the team from Balloon Quest and Daedalic for a final round of beer.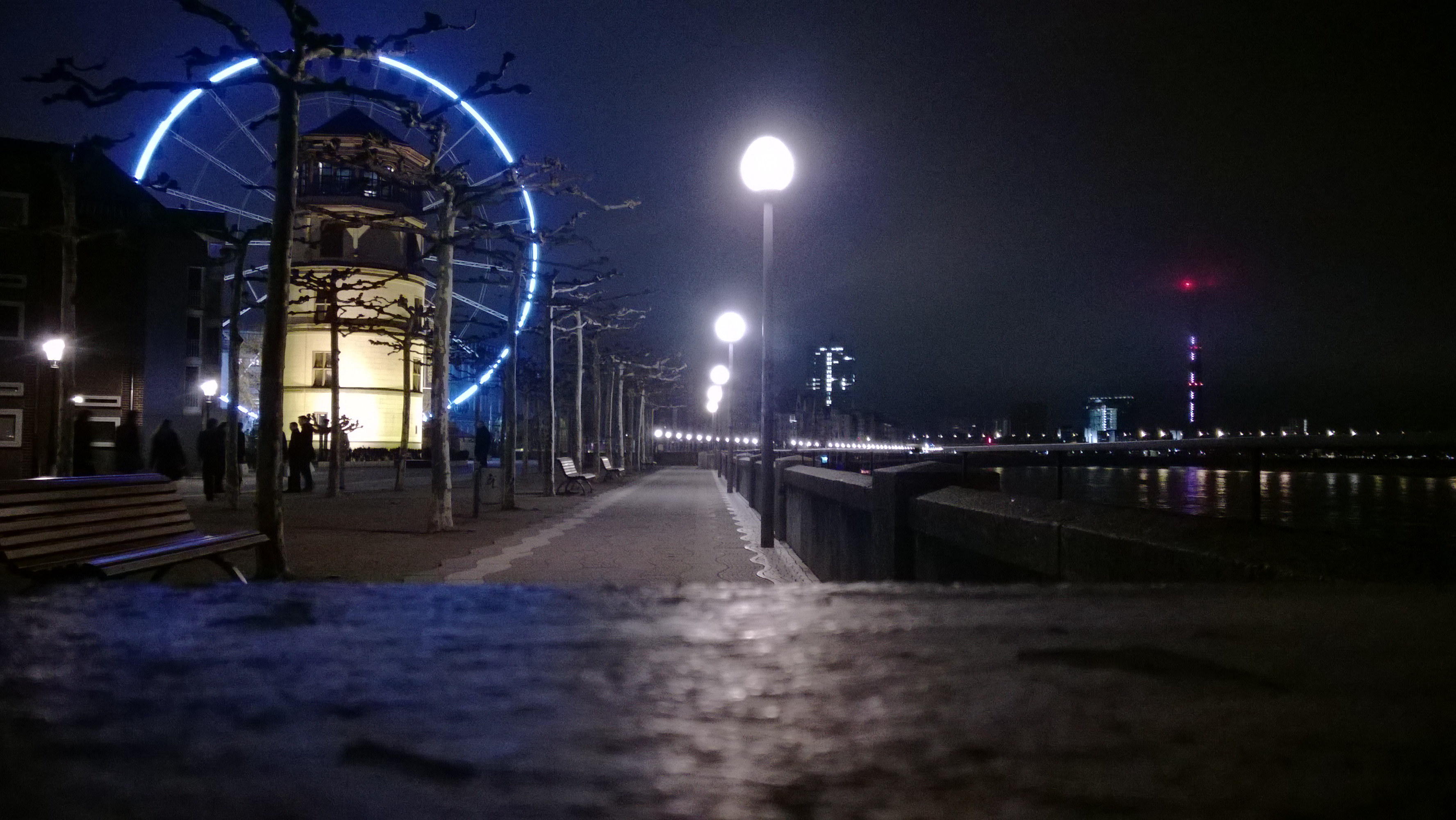 P.S.: We won the newcomer award *YaY*