Posted in Audio Design | Apr 30, 2013 | by Leed:Audio
Crowdfunding for Schein starts next week! So our last two weeks were completely dominated by the trailer, for which we of course composed an extra track.
Since the actual soundtrack of the game is rather dark and other-worldly, only little of it could be reused for an effective trailer. Nevertheless we wanted to create a direct and audible connection to the the original game sound. So we employed different themes, sounds and characteristic instrumentation from the game to compose the main part and interweave the remaining elements.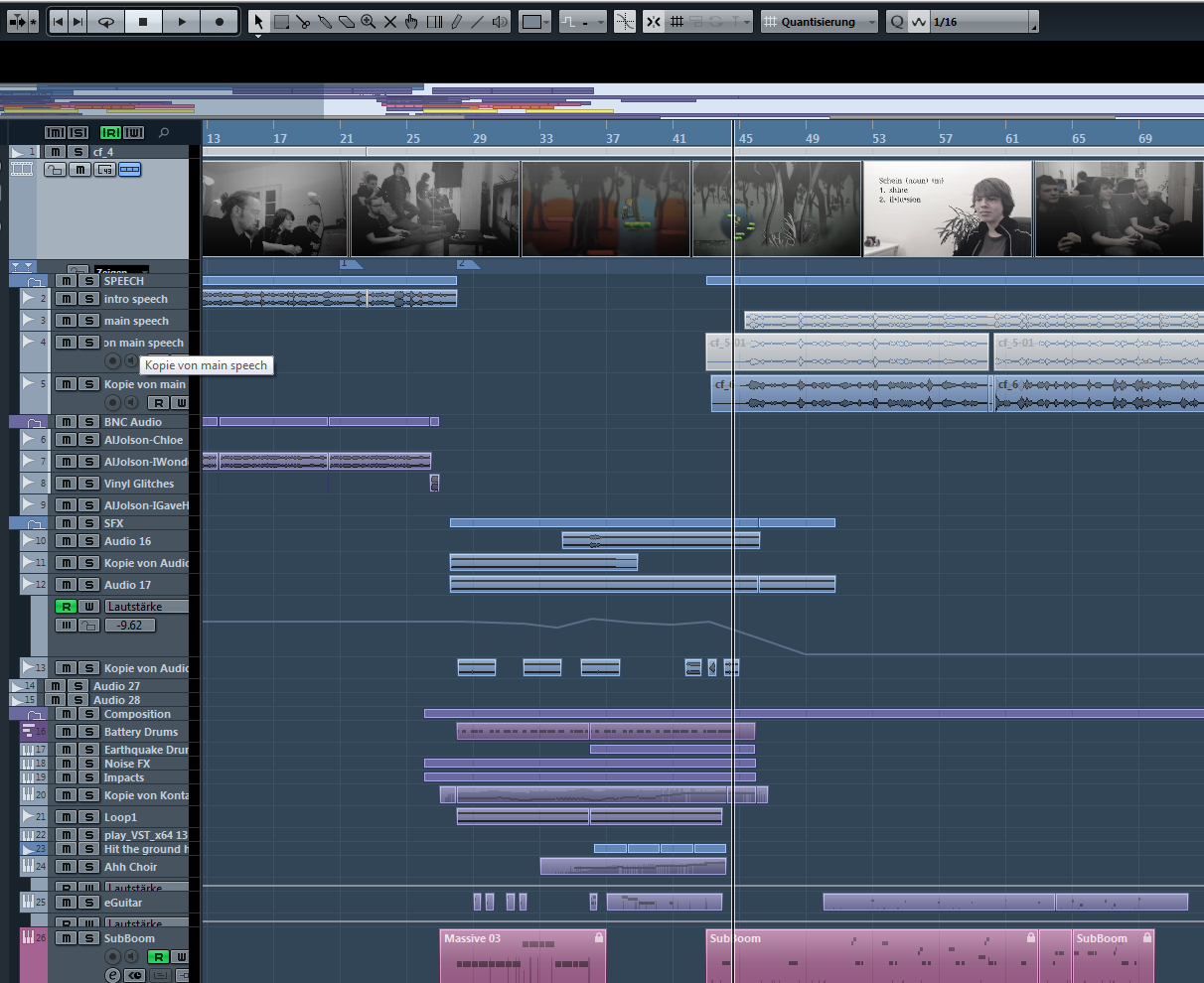 Apart from that we set off on the seach for suitable voices for the synchronization of our game. After a short casting and a couple of quite amusing test recordings, we found two english speakers who will be regular visitors in the next couple of weeks. Now only a few little changes need to be made to the script and then we can get cracking! But you'll be hearing more about that soon…
Furthermore we've taken the time to continue improving the acoustics of our studio. We installed self-constructed absorbing plates above the workstation to remove the resonances of the room (room mode) and improve the overall sound pattern. That is required to better solve sound mixing tasks.
We're looking forward to present you the results!