Beta 0.8 Released
After almost two years in development, I'm happy to announce Scaffold 22 has completed the beta cycle and is rapidly moving towards version 1.0. For anyone not yet familiar with the game, I'm going to take this opportunity to practice my sales pitch:
Explore the cyberpunk-inspired space station Scaffold 22 as you take on the role of Vine, a former mercenary turned abomination hunter, on a mission to uncover the truth behind an insidious conspiracy. Hunt down vile abominations, sneak past security teams to hack into corporate systems, or forgo violence in search of diplomatic solutions - and potential allies to help you survive a futuristic world rife with corruption, political intrigue, abominable taint, and ideological conflict.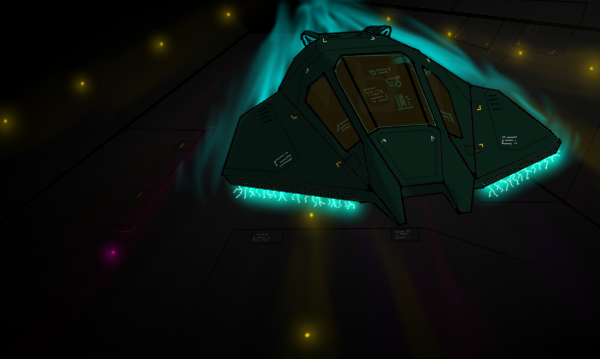 Scaffold 22 - Play now for free!


Key Features
Fully illustrated cyberpunk-inspired world
Branching narrative with multiple outcomes
6-10 hours of core gameplay
Numerous combat and noncombat options
Intuitive turn-based combat system
Extensive gear, upgrade, and skill options
browser-based and available on any device
free to play
Beta 8 Features
Overhauled UI
The most recent and final Beta release adds numerous improvements, notably in the visual and gameplay department. Virtually every scene has been illustrated in some manner, with one or two omissions, and the UI has been completely overhauled and animated.
Do note that there are still some issues with the mobile layout, and a few features did not make it into Beta 8. Notably, the shop UI does not allow cancellation of transactions, and the hacking UI doesn't properly clear its prompt or accept [ENTER] as a shortcut when entering text. These features will be present in the final 1.0 release.
The same applies to the combat interface, which has also been animated and overhauled to better display the player and enemy actions.
Again note that there are some minor bugs in the combat UI and one attack type in particular has the wrong animated icon and flavor text listed. These issues, and any other that crop up in testing, will be fixed in the final release. Also note that the weapon used in these screenshots (CyberGun) is not actually available in Beta 8; the screens were taken in the current dev build - I don't have an older save on hand.

Balance Fixes
Another major improvement in Beta 0.8 is the completely overhauled treatment of combat, sneak, and negotiation options. I mentioned this in an earlier article but, to be brief, the system now acts as intended and numerous upgrades were included to make less desirable weapons more viable - and interesting.
Further balance changes have been made to combat, which now handles various weapons and ammo types better, and for the sneak / negotiation calculations. Hard to get screens of those in action. You'll have to take my word for it.
Construction Site
Another 'feature' as of now is Construction Site, a vlog series I've uploaded to YouTube to talk a little more about Scaffold 22. I tend to ramble a bit but the series offers a wealth of information on new features, existing content, backstory, gameplay mechanics - basically the whole thing, narrated and presented (albeit not professionally) in an easily digestible format:
For a Final Release

Obviously development of Scaffold 22 isn't about to stop here. Work on the final release is already underway. Several improperly implemented quests have been added in. Bugs and display issues are being fixed. The website will be overhauled.... soon-ish. In simplest terms, everything is coming together as planned (with one little exception...)
Due to various reasons (file size on mobile devices and workload) Scaffold 22 won't have audio or soundtrack until a bit later on, provided I can finance further development of the game. That's the bad news. But everything else is moving along swimmingly.
And if you're read this far, give Scaffold 22 a try right now! It's available, free to play on any internet capable device at: