V.1.0 Released
RAGE productions is proud to announce that Scaffold 22 version 1.0 is live now!
Explore the cyberpunk-inspired space station Scaffold 22 as you take on the role of Vine, a former mercenary turned abomination hunter, on a mission to uncover the truth behind an insidious conspiracy. Hunt down vile abominations, sneak past security teams to hack into corporate systems, or forgo violence in search of diplomatic solutions - and potential allies to help you survive a futuristic world rife with corruption, political intrigue, abominable taint, and ideological conflict.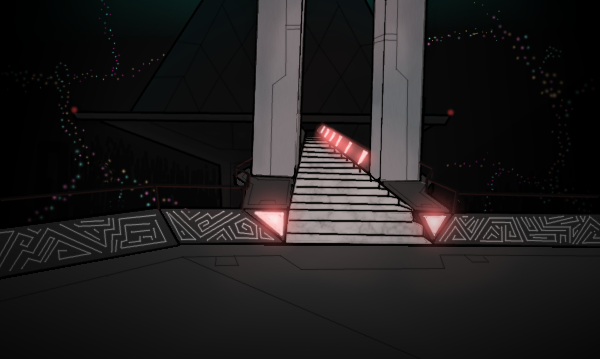 Explore Scaffold 22 - free to play!


Key Features
Fully illustrated cyberpunk-inspired world
Branching narrative with multiple outcomes
6-10 hours of core gameplay
Numerous combat and noncombat options
Intuitive turn-based combat system
Extensive gear, upgrade, and skill options
html5 audio supported
browser-based and available on any device
free to play
Release Info

For a brief introduction to the plot and gameplay, see the following video:
In case you haven't been following us here on IndieDB, let's briefly run through the game's core concept. It's a text-based roleplaying game intended to bring the depth of traditional AAA RPGs to any device using a choose-your-adventure style UI. The narrative prose is fully illustrated and supported by an audio score (note: audio requires html5 support and may not function on all browsers).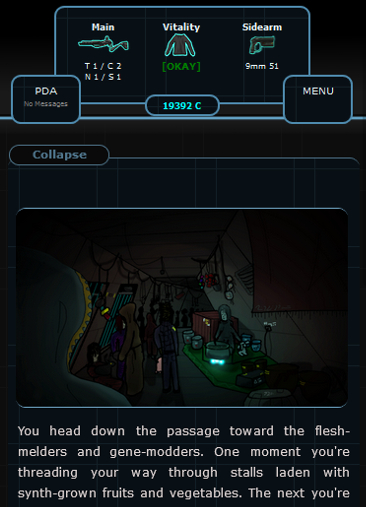 Reading Layout (Mobile Version)


The game supports a full range of RPG elements, from classes & skills to countless items and upgrades which can be acquired to improve your character. Naturally, a central component to the Scaffold 22 experience is to offer the player various methods to approach the encounters in the game, ranging from sneak and negotiation to direct combat.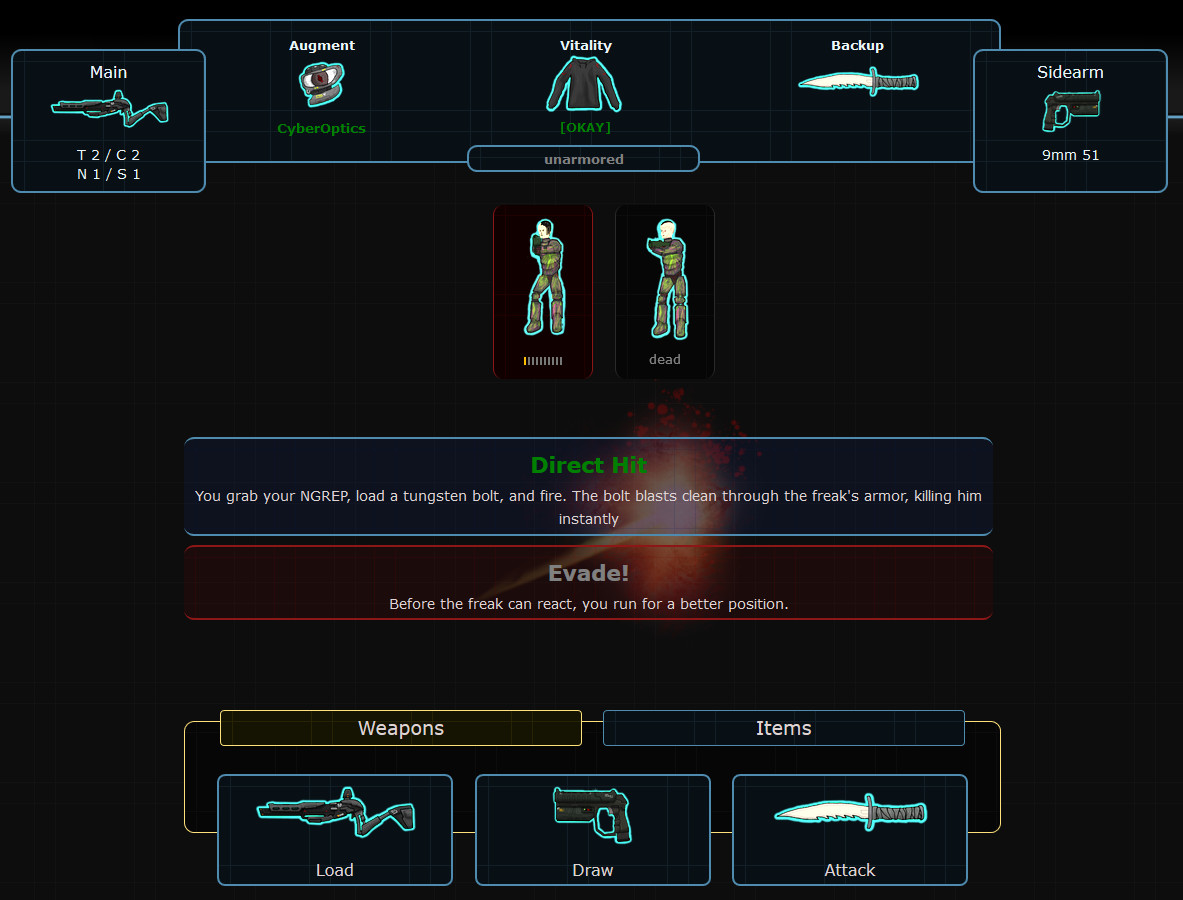 Combat UI (PC Version)


Being a text-based game, of course, you will need to do some reading to really get into the world and plot. Provided you're up for that however, Scaffold 22 offers an in-depth story with highly varied outcomes and ample replayability.
Future Development

One thing I'd like to add onto the end of this announcement is that Scaffold 22 is not quite as complete as could be. I've tested the game back to front numerous times and think all the major bugs have been worked out, though typos still about. So there's still a lot to be done, including potential bug fixes and packing it up as an app for ease of use on mobile.
Most of this was planned to be in the 1.0 release but a string of personal calamities and financial trouble forced rescheduling. There's also a plan to release some of the original fiction which inspired me to create Scaffold 22 as prequel novels. Oh, and if you can and want to, I'd really appreciate any donations to the project (see the bottom of the page on Rage-productions.com for the paypal link). I'm committed to keeping Scaffold 22 a free product for the web version - this will not change any time soon.
That about covers it. Thanks for all your support and hope you enjoy Scaffold 22!