Save the seas, our compromise with marine life.
Today we are pleased to announce "Save the seas", the new scenario for Math Classroom Challenge, is already in a open beta state, and the final version will be presented on Saturday 25th August at Steam.
Previously, on Friday 24th, at 19:00 GMT+2 (Madrid/Paris time), there will be a live presentation in Twitch by the user Peter_Kratky. In this presentation we will see the general characteristics of this new scenario, and the elements and challenges it proposes.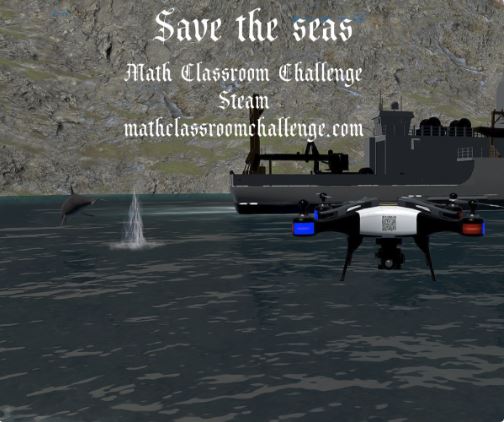 Islands, whales, dolphins, and plastics.

"Save the seas" is a scenario based on a set of islands, where we must fly a Bell 206A Jetranger helicopter equipped with a special drone. This drone has three launchers of a new solvent, which allow plastics to be dissolved in the sea. An oceanographic boat will search and give the points where it locates these areas with plastics, and mark them with a buoy and on the radar with white dots. We'll have to clear all the areas before the time runs out. The number of zones to clean can be set on the config panel.

Every time we clean up an area, we'll see how whales and dolphins are released. We'll have to accumulate the maximum number.

Breaking down the walls to free marine life.

On the other hand, walls will also be created in the sea, which are currently under construction, making it impossible for marine species to circulate. We'll have to use that same solvent to destroy the walls. This will give us more energy to continue cleaning up the seas. These walls appear with a blue dot on the radar. The player will need "Math energy" that can be obtained solving math, or breaking down the walls.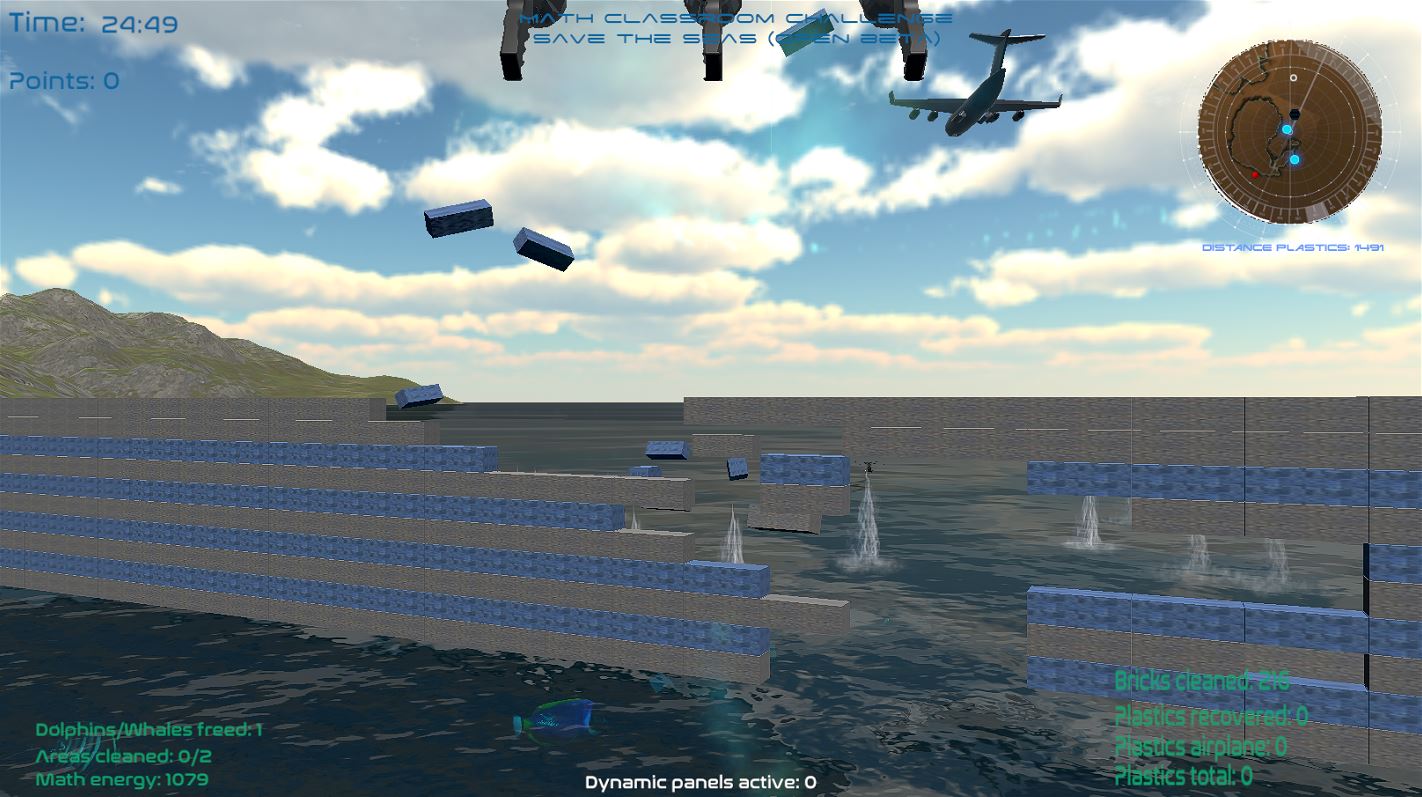 Airplane and plastics.

Finally, from time to time a plane will appear, which will be marked with a black dot. The plane will indiscriminately throw plastic over the sea, sometimes over land, which we will have to clean up. This plastic launched by the plane will have a red mark on the radar. We can also clear this areas and that will give you extra points.
The manual is now ready in our web, and there we explain all the features of the game.

New options will be added later. For now, this week from 20 to 27 we have a 25% discount. We look forward to seeing you on Friday 25th at 19:00 GMT+2 in Twitch, thank you very much!