Hi!
We hope everyone had a great Thanksgiving! Today we released a smaller patch to support the last bigger patch. We've read tons of feedback and decided to add one more save location in the game. Alongside the "Safehouse save" there is now a save system inside the basement.
Inside the basement the player can see a doll. By touching this doll you "store your soul" so to speak as it works as a save / checkpoint system in the game.
We also fixed bugs, made few in-game texts that gives out few hints on how to solve few of the puzzles, and added few more secret ways to escape the farm.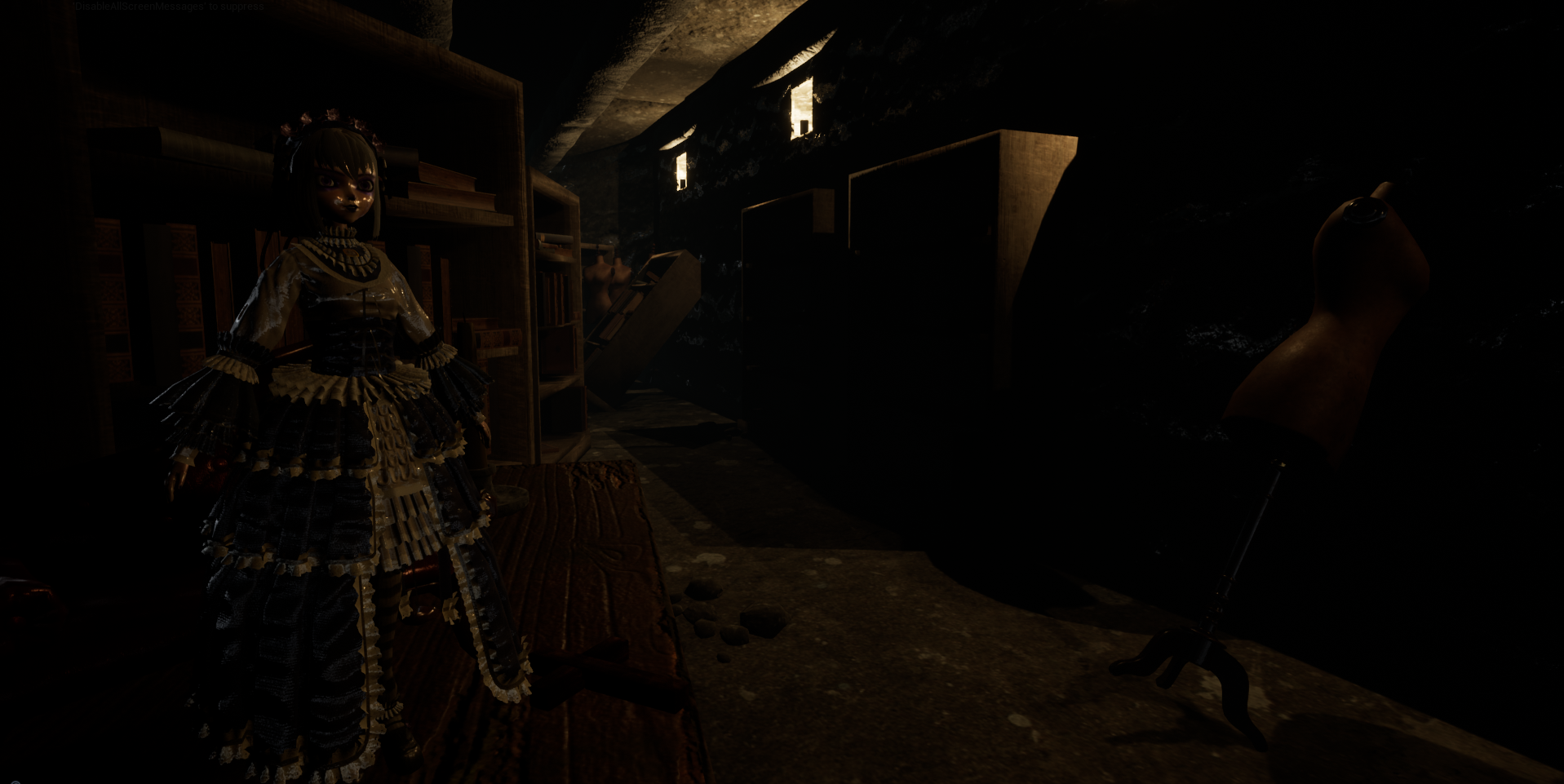 Road Ahead...
Our plans from now is to keep monitoring and reading feedback from the players as well as starting to plan on console porting. The console port will also bring out quite big FREE DLC. This DLC itself will be integrated inside the main game and will start when the player chooses to escape the farm in a different way, but we are also adding an option to start the game straight from where the DLC will begin as it will technically be a completely new map.
This DLC will also bring out the crafting system that we are working on. It's going to be quite a simple system where the player can use an item to make something else. For example you can sharpen a wood with a pocket knife and use the "spear" to slow down the killer.
We are going to be releasing another major patch during this week, most likely on Friday that will improve few things that we aren't quite happy about. One of those will be the options menu.
Feedback is extremely helpful to us as we want Dread of Laughter to give players what they are expecting from it. We are listening!
Thanks,
- Dread of Laughter Development Team